Dear #ClackCo resident/stakeholder: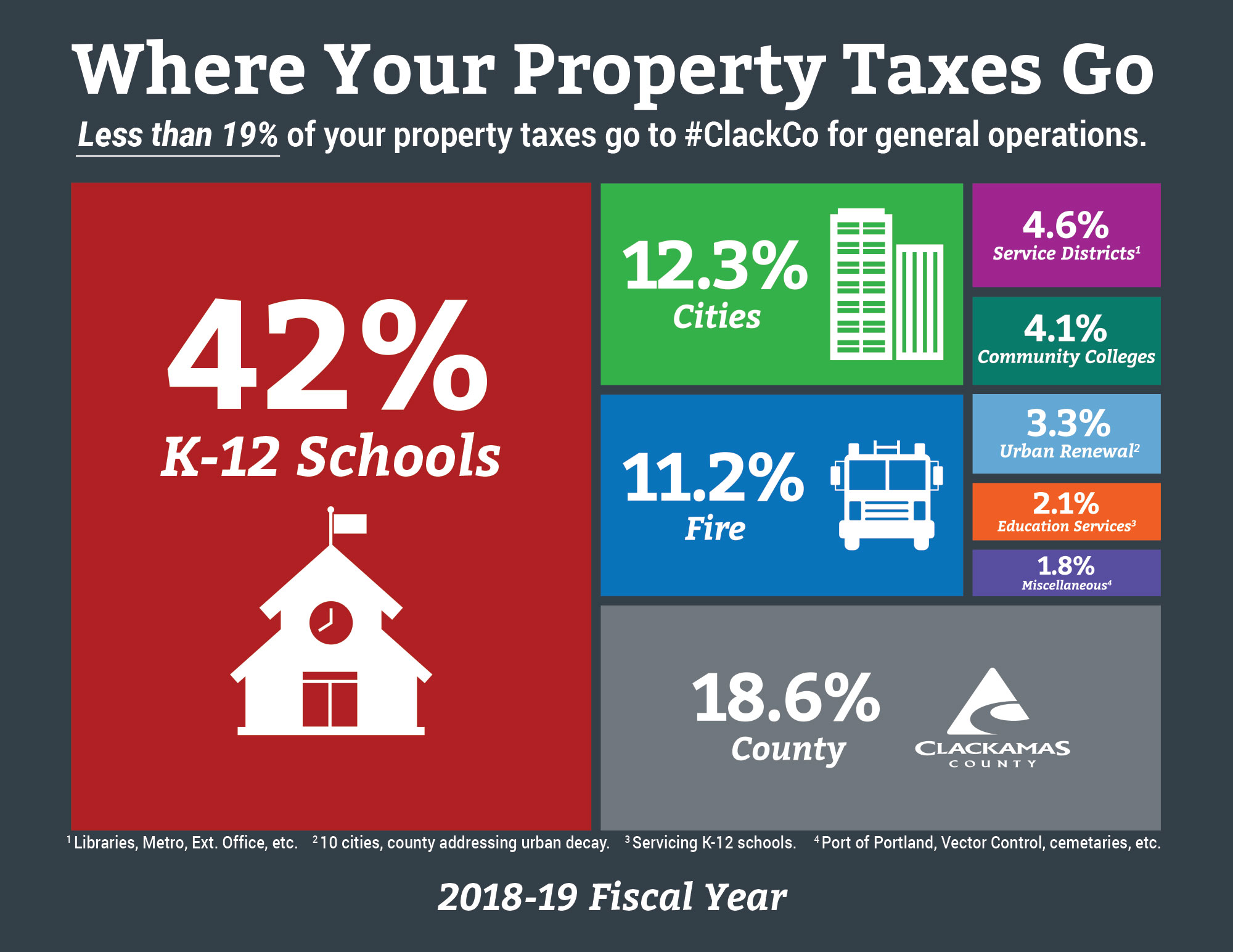 Clackamas County expenditures are outpacing our funding streams. This is due to many reasons: declining state/federal revenues, increases in the cost of living, and rising financial obligations (such as PERS obligations or implementing the Oregon Equal Pay Act, for example).
By law, the county's budget must be balanced every year. This current fiscal year's (2019-20) budget is balanced – county officials accomplished this by drawing down one-time reserves that cannot be used again.
And we receive less money from property taxes than you might think. Did you know that less than 19% of property taxes you pay goes to Clackamas County general operations?
Most of our funds are already dedicated or restricted (from federal/state sources and fees). Only about $140 million is discretionary "general fund" dollars to fund a portion of the county's services.
We are currently on an unsustainable path, so we're taking actions now to avoid a future crisis. This is an opportunity for #ClackCo to become leaner.
We've already taken several actions to rightsize our budget and ensure we live within our means, just as you do. These steps include:
County departments have cut costs by 2 to 5%.
Our adopted general budget is approximately $25 million less than previous fiscal year.
A hiring freeze is in effect. Only essential positions are being filled.
Our future sustainable budget will be lean, effective, and responsible. But we need your help!
We need to know which #ClackCo services you value the most for our community.
The public Budget Committee, made up of #ClackCo Commissioners and five members of the public, may need to make challenging decisions about future service funding next June. By completing a brief survey, you are providing county officials with critical sentiment about the value of services that we offer.
Please note that the county operates many more services than the ones listed in this survey. Services like health clinics, road maintenance, or 911 emergency. But those are funded from federal, state, or other dedicated funding streams – not your property taxes (aside from administrative costs).
Thank you for taking the time to help us form a sustainable budget. This transparent process is part of our commitment to Building Public Trust Through Good Government.