A combination of weather, geology, hydrology and development (e.g., buildings and roads) create chronic seasonal flooding conditions along the Upper Sandy River.
In their natural state, rivers and streams move over time. This process is called channel migration. While the Sandy River was engineered in the 1960s to minimize channel migration, flood events continue to result in erosion and the river channel's periodic relocation.
Historic flood maps of the Upper Sandy River have not taken channel migration erosion into account. We recently added the Channel Migration and Historic Migration Zones to the existing FEMA flood maps.
Community survey
This 2016 survey asked residents about living with the Upper Sandy River, including about flood insurance, flood mitigation and preparation priorities, and support for government efforts to reduce flood risks.
Map your flood risk
Our map tool helps property owners along the Upper Sandy River evaluate the risk of flooding and channel migration to their property. If you own property in one of the following communities, you can assess your flood risk using the map tool:
Marmot
Brightwood
Wemme
Welches
Rhododendron
Zigzag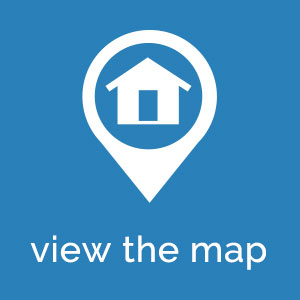 Channel Migration Zone (CMZ)
Located between the red lines, this is the broadest flood risk zone for the area along the Upper Sandy River. These boundaries show the possible amount of channel movement in a 1964-scale flood event when up to 600 feet of lateral erosion occurred.
Historic Migration Zone + 100-Foot Buffer
Located between the purple lines, this is an area where the Upper Sandy River has occupied when channels shifted during the 100-year period between 1914 and 2014. A 100-foot buffer was added to show the possible amount of channel movement in a repeat of a 2011-scale flood event when about 100 feet of lateral erosion occurred.
FEMA 100-Year Flood Zone
Indicated by the hatch marks on the map, this is the area defined by the Federal Emergency Management Agency (FEMA) on Flood Insurance Rate Maps. This area is defined as a special flood hazard area with a 1% chance of flooding in any given year and requiring flood insurance coverage. FEMA periodically updates the 100-year Flood Zone; the Flood Zone on the current maps is the last adopted version.
Studies
We've commissioned studies to assess flood risks on the Upper Sandy River.
Bank stabilization
Riprap is a layering of rocks intended to reduce erosion along a stretch of riverbank. Although widely used in the past, riprap can have negative impacts on the surrounding environment, as it tends to increase the speed of water flow along the armored stretch of river.
Engineering With Nature: Alternative Techniques to Riprap Bank Stabilization provides alternatives to riprap stabilization.
Community handbook
Restorative Flood Response Community Handbook, a project of the Sandy River Basin Watershed Council, this handbook is the product of several years of community dialog, research, and collaboration among residents, experts and agencies.
Flood of Information event
Flood of Information: Preparing for Winter on the Sandy River is a free event held each fall. This event is open to all Clackamas County residents, property owners and businesses interested in learning how to prepare for winter weather conditions and emergencies on Mt. Hood and surrounding flood-prone areas.
No Adverse Impacts (NAI)
No Adverse Impacts (NAI) seeks to expand our collective focus to include how changes to the built environment can impact other properties. NAI broadens property rights by protecting the property rights of those that would be adversely affected by the actions of others. NAI is a project of the Association of State Floodplain Managers.
Oregon Channel Migration Zone (CMZ) policy group
Oregon Solutions Letter
A letter from Board of County Commissioners to request the support of Oregon Solutions to convene an Oregon Channel Migration Zone (CMZ) policy group to address the absence of state policies related to CMZs and their impact to public safety and healthy habitats.