The intersection of Canby-Marquam Hwy and Lone Elder Road is a T-intersection that is stop-controlled on Lone Elder Road and uncontrolled along Canby-Marquam Hwy. The project will reconstruct the intersection and add a northbound left-turn lane. Congestion in the northbound direction on Canby-Marquam Hwy occurs in large part from vehicles waiting to turn left onto Lone Elder Road.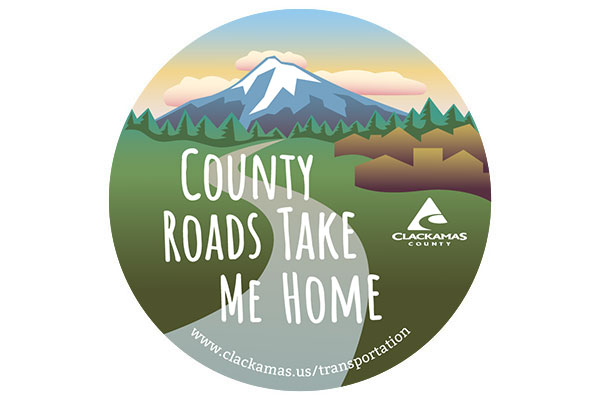 Projects funded through the new Community Road Fund will increase safety, relieve congestion and maintain local roads.
Status
Project in right of way phase.
Updated: July 18, 2022
Why
To reduce wait times on Canby-Marquam Highway at Lone Elder Road and create a safer intersection for all travelers.
Schedule
The county hired Cardno (engineers) to design the Canby-Marquam Highway project. The design phase began March 2020 and was completed in Dec. 2021. The project is now in right of way phase, continuing through Aug. 2022. Construction is estimated between Jan-May 2023.
Traffic impact
Rolling single lane closures and detours may be needed during construction during daytime hours.
Current activities
Design completed. Right of way work in progress.
Funding
Project estimate $1.1 million
Funding is provided from the Community Road Fund and Countywide Transportation System Development Charges.
106241
While installing stop signs may seem like a less expensive fix for this intersection, adding stop signs on a high speed road has proven to increase crashes, specifically rear end crashes.
By adding a northbound left-turn lane on Canby-Marquam Hwy, traffic will flow much more smoothly with fewer crashes at this intersection. The additional lane on Canby-Marquam Hwy will make left turns onto Lone Elder Road safer by providing an area for people to stop temporarily while they wait for the southbound lane to clear. Additional safety improvement include straightening Lone Elder Road at Canby-Marquam Hwy by adding left- and right-turn lanes for better sight distance and improved traffic flow.
106241