Currently out of stock
The map will be updated starting this summer. New maps will be available after the update is complete.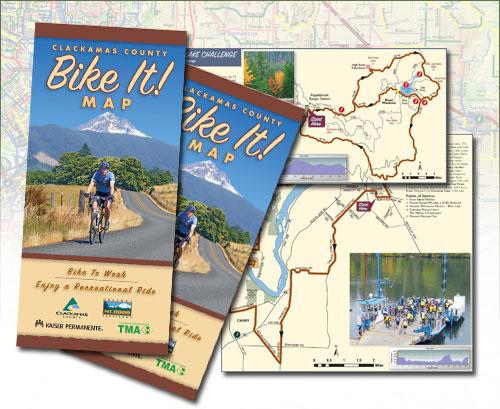 Bike It! has lots of information to help bicyclists pick the best routes, whether for work or recreation, including:
bike lanes, paved multi-use roads and planned multi-use paths
roadways, divided into four categories based on suitability for bicycles to share with vehicles — most suitable, moderately suitable, less suitable and difficult connection
hard-surfaced roads and gravel roads in Mt. Hood National Forest
single-track and double-track mountain bike trails
The map also highlights 10 suggested recreational bike rides, from seven to 73 miles long, from relatively flat farmland to uphill all the way. Each ride has its own map, ride summary, elevation profile and points of interest.
More bike maps and resources.