If we don't know how many people are homeless in our area, we won't be able to create and provide resources to support to them. That's why Clackamas County does a Point in Time count every other year. Using a team of volunteers, we explore the county on a specific day, seeking people who are unsheltered – sleeping outdoors, in camps, on the street, in vehicles or in abandoned buildings or sheds. We also seek to include people who are couch surfing, living in overcrowded living situations due to lack of permanent housing.
Thanks to a group of volunteers, 2,293 homeless persons were counted in the 2017 Clackamas County Point in Time. Of those people, most reported that the primary reasons they were experiencing homelessness was due to the high cost of rent, unemployment and eviction.
The 2019 Homeless Count will generate current information and provide valuable data that will help us all develop programs to help meet the needs homeless children and adults in Clackamas County.
Volunteer for the Point in Time count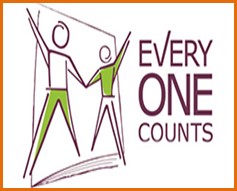 Help us make sure everyone counts in Clackamas County by joining us January 11-31 for the 2019 count. We need people to invite people to participate in a survey at various food and meal distribution sites throughout the county. We're especially in need of people who speak Spanish. Register to volunteer online by clicking here.
For more information or to request a paper application, contact Lynne Deshler at 503-631-3106 or email lynne@cedar-haven.net.
Training information
A brief training session will occur on the dates below. Additional details regarding training will be sent to volunteers as they register to participate.
Thursday, Jan. 3 - 1:30 p.m.
County Development Services Building,
150 Beavercreek Road, Oregon City (Room 119/120)
Monday, Jan. 7. - 5:30 p.m.
County Development Services Building, (Room 115)
150 Beavercreek Road , Oregon City