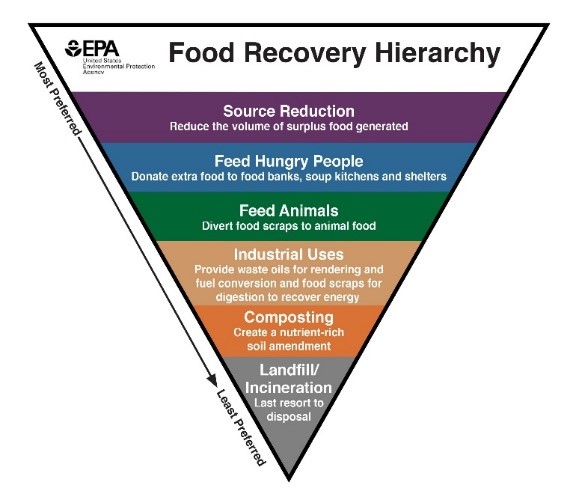 Throwing out food is a major missed opportunity. There are enormous benefits if we handle our food a little differently. You can order just the right amount, use first-in-first-out inventory management, reduce portion sizes, and promote your eco-friendly efforts to customers and colleagues.
If you find yourself with surplus food, donation may be an option. And be sure to divert food scraps from your garbage where collection service is required or available. The information below feature quick steps to get started and links to learn more.
We are available to support you with free personalized assistance and tools, referrals to food assistance organizations, and share best practices in preventing food waste from industry leaders.
Meet Local Requirements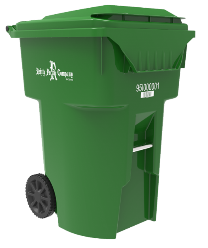 Implementation of a regional requirement begins March 2022 and many businesses within the Metro boundary will need to comply by 2023. All businesses generating more than 1 roll cart of food waste per week will be required to separate their food scraps by the end of 2024.
Here's how easy it is to get started – watch this short video and follow these simple steps below. More detail on each of these steps are provided under the "Set up a compost program" section.
Set Up A Compost Program
Learn how to set up and maintain a food scraps compost program at your restaurant, grocery store, bakery, or other food-related business.
Donate Excess Food
While steps can be taken to plan and prepare food carefully, sometimes leftovers and unused ingredients are inevitable. Food banks, pantries and meal sites can take some donations. Join area grocers, restaurants, caterers and food service companies that are helping people who experience hunger.
Prevent Food Waste
The restaurant industry is in a unique position to help reduce the amount of food that goes into the trash. An operation can end up throwing out 4% to 10% of the food it purchases, and that percentage can rise in buffet-style concepts and at restaurants with diverse menu offerings requiring large and varied food inventories. The first step is always the hardest. Build a plan and get started.
Why Reduce Food Waste?
Food production and preparation require tremendous resources including farmland, clean water and air, labor and energy. Yet millions of tons of food is wasted each year.
In 2019, an enormous 35% of all food in the United States went unsold or uneated. That's $408 billion worth of food – roughly 2% of US GDP – with a green house gas equivalent to 4% of total US GHG emissions. (Refed)
According to a report from October 2021 from OSU, 1 in 10 Oregonians experience food insecurity.
Food is the single largest component of garbage in the region. Food makes up 28% of the total waste that grocery stores, restaurants, caterers, commercial kitchens, food manufacturers and food distributors send to the landfill each year. (Metro)
Oregon has a statewide goal to reduce food waste by 50% by the year 2030.