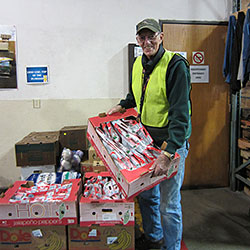 Donating food is a great way to ensure the edible food you cannot use goes to families or individuals in need. Not only is this the best and highest use for unwanted food, donation is also tax deductible and is protected by Good Samaritan laws.
More information about...
Why donate food?
Feed hungry people in your community.
Divert edible food from the landfill and avoid costly disposal fees.
Qualify for tax deductions.
Build stronger relationships with customers, your community and local organizations.
Contact us
Our Sustainability Advisors can work with your business to help you find organizations to donate to in your community, set up a program and train staff. Email us at lis@clackamas.us or call 503-742-4458.