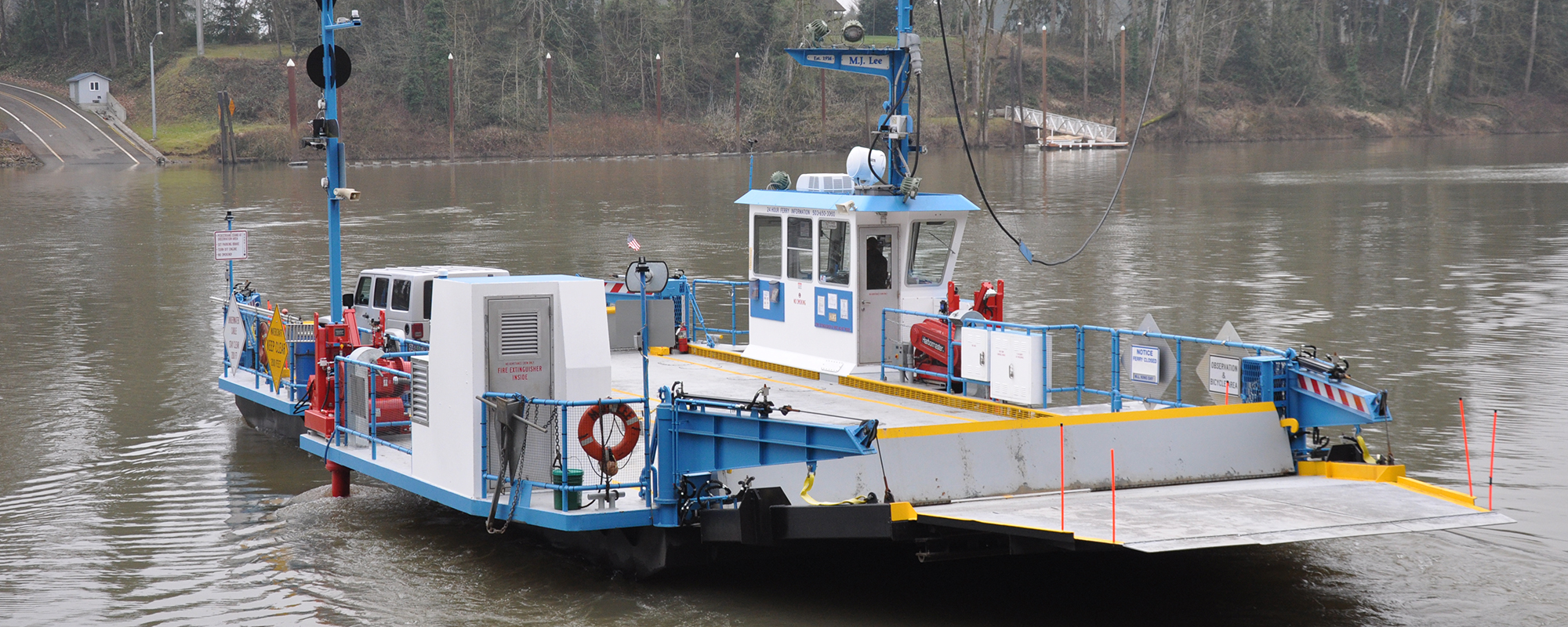 Canby Ferry Alternatives Feasibility Study
The Board of County Commissioners received the final report of the Canby Ferry Alternatives Feasibility Study on March 12. The Board also asked staff to continue to work on reducing ferry costs and increasing revenue and report back in six months.

The ferry is running on its normal schedule.
Canby Ferry information line
503-650-3030
Location
Canby: 4119 N. Locust St.
Wilsonville area: off Mountain Road & N. Locust St.
Schedule impact: The ferry will be open with reduced hours Saturday, Aug. 24 and Sunday, Aug. 25 from 7:30 a.m. to 5 p.m.
Subscribe To Canby Ferry Updates
Fares
Motorcycles, bicycles, pedestrians
$3
Cars and pickups
(Up to 22 feet long)
5
Vehicles with trailers
(Over 22 feet long)
10
Vehicle using entire lane
15
Vehicle using entire ferry
30
Punch card (20 crossings)
(Save $1 per crossing)
80
All fares are one-way. No debit or credit cards are accepted at the ferry; only cash or checks. Punch cards may be purchased online using a debit or credit card.
Hours
Open daily except on 6 holidays* and when the river level is at 70 feet or higher**
| | |
| --- | --- |
| Daylight Savings Time hours (March 10 - Nov. 3) | 6:30 a.m. to 8:30 p.m. |
| Winter hours (Nov. 4 - March 9)*** | 7 a.m. to 7 p.m. |
*New Year's Day, Martin Luther King Day, Presidents Day, Veterans Day, Thanksgiving Day and Christmas Day
**The height of the river is determined by information on a county gauge that is read by county ferry operators and sent to the National Weather Service (NWS).
***Operating hours are shortened for the safety of the traveling public, our ferry workers and the ferry itself. While we operate the ferry after dark during parts of the year, we want to limit operating in darkness during the inclement weather season when the river runs high with stronger currents and more debris.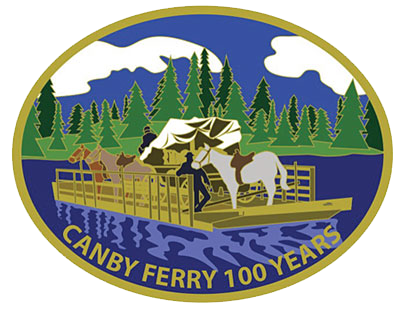 Ferry Technical Specifications and History