Main Content
Visit our Closures page for the latest information about office closures.
We also encourage you to call before visiting any county office.
Office Closures
Please contact us by phone or mail. We will work to respond as quickly as we can, but we do ask for your patience as we focus on providing public service and keeping our community and staff safe.
Phone
503-650-3333
Mail
Dumpstoppers
150 Beavercreek Road
Oregon City, OR 97045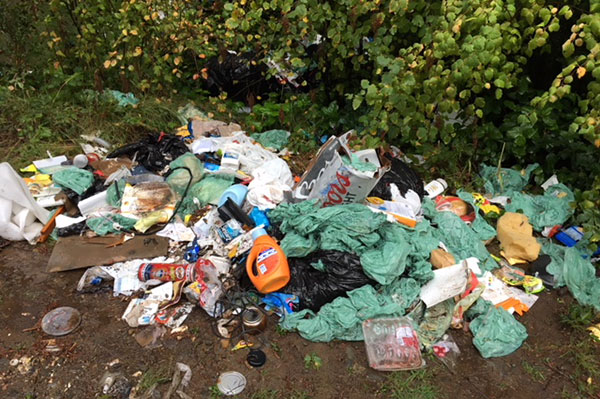 We created Dump Stoppers with our partners in 2003 to clean up county-owned forests.
An increase of illegal dumpsites has taken its toll on forest lands in Clackamas County over the years. This continuing problem is so significant that it has led to the closure of some recreation areas in the county.
The Dump Stoppers program has proven highly successful.
Every year, Dump Stoppers removes over 100,000 pounds of waste from our forests. This waste includes cars, tires, scrap metal, and hazardous material.
We need your help with Dump Stoppers program. Call us if you see or suspect illegal dumping on federal, county, or industrial timber company lands.
Call us at 503-650-3333 to:
Report illegal dumps on federal, county, or industrial timber company lands in Clackamas County
Request a presentation
Request a Dump Stoppers bumper sticker, window decal, or sign for your yard
Start a Dump Stoppers program if you live outside of Clackamas County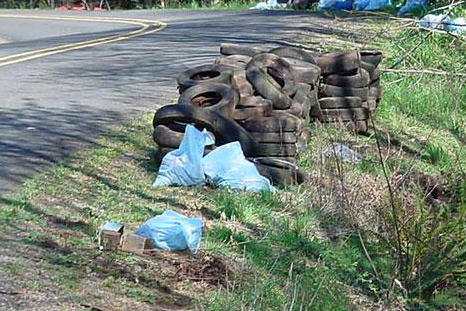 There are many resources and locations to dispose of solid waste and recycling.
Our Supporters
4XNation
Cascade Towing
Clackamas County Community Corrections
Clackamas Stewardship Partners
Hopkins Demonstration Forest
Metro Transfer Stations
Molalla Discount Tire & Disposal
Trash No Land
Waste Management