Main Content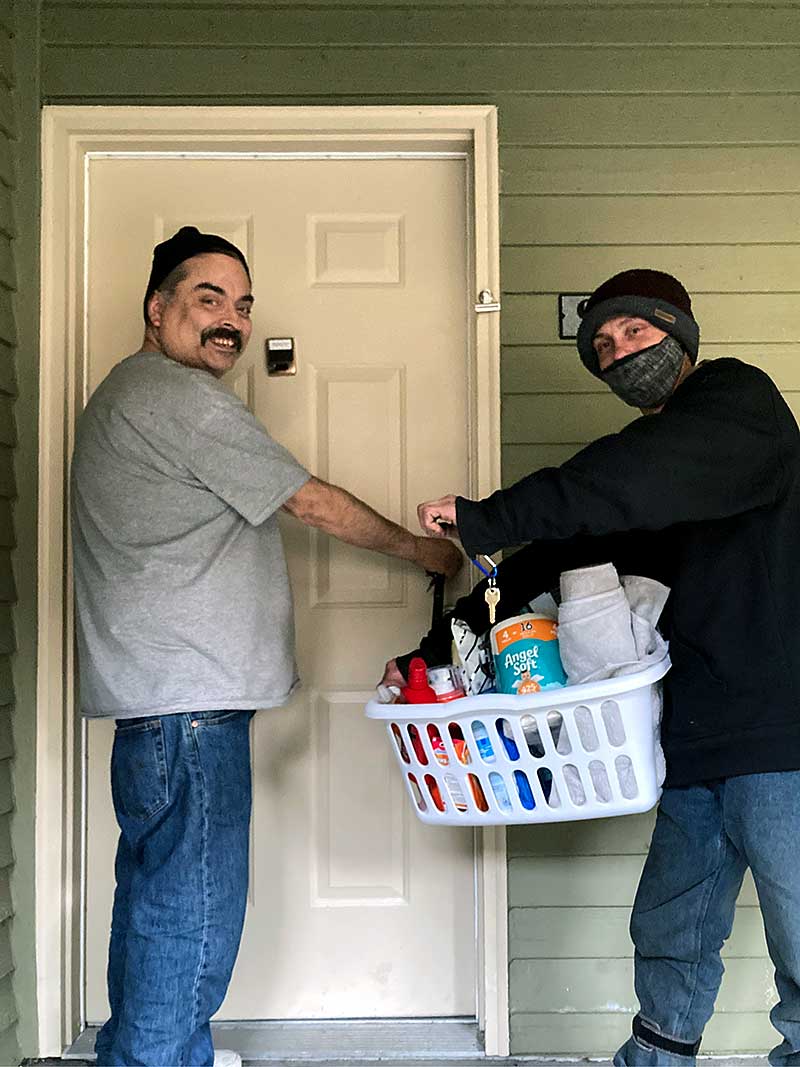 During snowy weather in December, houseless residents David and Tony were referred by grassroots community organization PDX Saints Love to a county severe weather shelter operated by our partner, The Father's Heart Street Ministry. Shortly after arriving, they were approved for a Regional Long-term Rent Assistance (RLRA) voucher through our Supportive Housing Services (SHS) program.
With the help of these service providers and David and Tony's self-determination, they were approved to rent within 14 days and housed in just over three weeks — all after living outside for 11 years.
David and Tony received the keys to their new apartment in late January. They had one simple request to make their first night special: firewood for their new fireplace. The Father's Heart Street Ministry prepared a welcome basket which included all that David and Tony needed for that first fireplace moment, and much more to help them settle into their new home. They will continue working with our SHS crew to receive comprehensive case management services through the program's partnership with Greater New Hope Family Services, who will work to help them succeed in their new home.