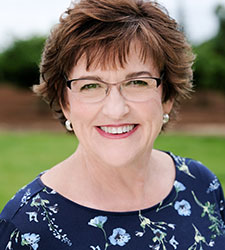 Tootie Smith was elected to be the Chair of Clackamas County Board of Commissioners in 2020. She previously served as commissioner from 2013–2016. Tootie represented Oregon's 18th District in the Oregon House of Representatives from 2001–2005.
Priorities
Transparency and fiscal responsibility for all county government actions
Supporting the small business economy in Clackamas County
Provide safe, healthy and robust economic platforms for county residents
About
Tootie is a fourth generation Clackamas County resident. Tootie was the firstborn of three siblings growing up on a farm in south Clackamas County, Oregon. Farming taught Tootie self-sufficiency, independence and hard work. She ultimately turned these early lessons into leadership qualities and began the Prairie House Inn Bed and Breakfast, a historical hospitality site in her hometown of Molalla.
Tootie is a published author of the book, "Pay to Play: Sexual Harassment American Style" available on Amazon. She also speaks to groups on leadership and behavioral morals in the workplace. She is a graduate of Concordia University and Mt Hood Community College.
She still lives in Molalla with her husband, Nate, of 42 years. The couple own Meadowbrook Hill farm, a hazelnut farm.