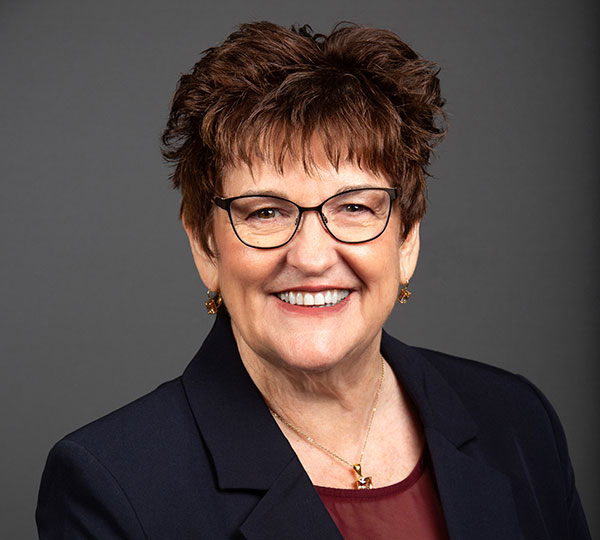 Tootie Smith was elected to be the Chair of Clackamas County Board of Commissioners in 2020. She previously served as commissioner from 2013–2016. Tootie represented Oregon's 18th District in the Oregon House of Representatives from 2001–2005.
Priorities
Keeping Calm in Crisis
Over the last couple of years, we've experienced wildfires, the Covid pandemic, devastating ice storms, and heat dome. We got through all these difficult situations and are now better prepared for any future emergencies that may arise.
Protecting Your Money
The County Budget will be focused on core services and on what the taxpayers demand such as stopping crime, ending homelessness and supporting our livelihoods.
Standing Up for Clackamas County
Over the years, Clackamas County has been subjected to experiments in regional governance. Clackamas County is no longer a donor county to the region. We must have a comprehensive plan that ensures Clackamas County has the appropriate lands available for development in the appropriate areas.
Committees and Membership
Metro Policy Advisory Committee (MPAC) alternate
Willamette Falls Locks Authority
Regional Disaster Preparedness Organization (RDPO)
County Audit Committee
Internal Audit Oversight Committee
Local Public Safety Coordinating Council (LPSCC)
Hospital Facilities Authority Board
Emergency Preparedness Council ex-officio
About Tootie
Tootie is a fourth generation Clackamas County resident. Tootie was the firstborn of three siblings growing up on a farm in south Clackamas County, Oregon. Farming taught Tootie self-sufficiency, independence and hard work. She ultimately turned these early lessons into leadership qualities and began the Prairie House Inn Bed and Breakfast, a historical hospitality site in her hometown of Molalla.
Tootie is a published author of the book, "Pay to Play: Sexual Harassment American Style" available on Amazon. She speaks to groups on leadership and behavioral morals in the workplace. She also was a former newspaper editor and Executive Director of the Oregon Lands Coalition.
Tootie is a graduate of Concordia University and Mt Hood Community College.
Tootie still lives in Molalla with her husband, Nate. The couple own Meadowbrook Hill farm, a hazelnut farm.