Main Content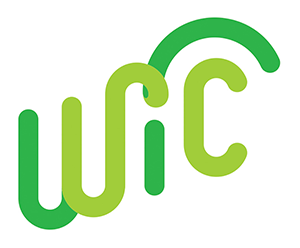 Washington, Clackamas and Multnomah counties have the capacity to serve twice the number of people the counties currently serve with the federally funded WIC program.
The official name of the 50-year-old program is the Special Supplemental Nutrition Program for Women, Infants and Children. But WIC is also open to fathers, stepparents, grandparents and foster parents — anyone with a child under 5 who qualifies.
"Even if it's called Women, Infants and Children, it's helpful for the whole family, not just for the kids… everybody benefits," said Salvador Galvan, whose family of four uses their WIC benefits to buy staples like milk, eggs, cereal, cheese and extra fruits and vegetables.
A family of four can make a little more than $50,000 a year and still qualify for WIC and anyone who qualifies for the Oregon Health Plan automatically qualifies for WIC.
Pregnant people who meet the income guidelines also qualify for the program.
"Unlike many social programs that are cutting back, WIC has the capacity to serve twice as many people in the tri-county area," said Tara Olson, WIC program supervisor for Washington County. "Many families lost resources or had to cut back during the pandemic and we want them to know that we are here to help. We have a diverse workforce and also provide language interpretation and accessibility accommodations for families that need it."
In addition to the healthy foods and nutrition advice that WIC is known for, the program also provides referrals to other programs like dental, immunizations and other healthcare services, and it provides important counseling to help families with breastfeeding questions.
Rebecca Medearis used that service when she was sick and was worried that her baby wasn't getting enough milk. Her counselor got back to her the same day.
"She just encouraged me to keep drinking water and assured me that my body was just focusing on healing and that my milk should go back to normal once I was okay," said Medearis who encourages other families to find out if they qualify for WIC. "If you need a little bit of extra support, then accept it and be grateful for it because it really is an amazing, helpful program."
Families with kids under five, people who are pregnant or who are breastfeeding can call 1-844-599-9714 or visit signupwic.com to find services in their area.
WIC is an equal opportunity provider.
###