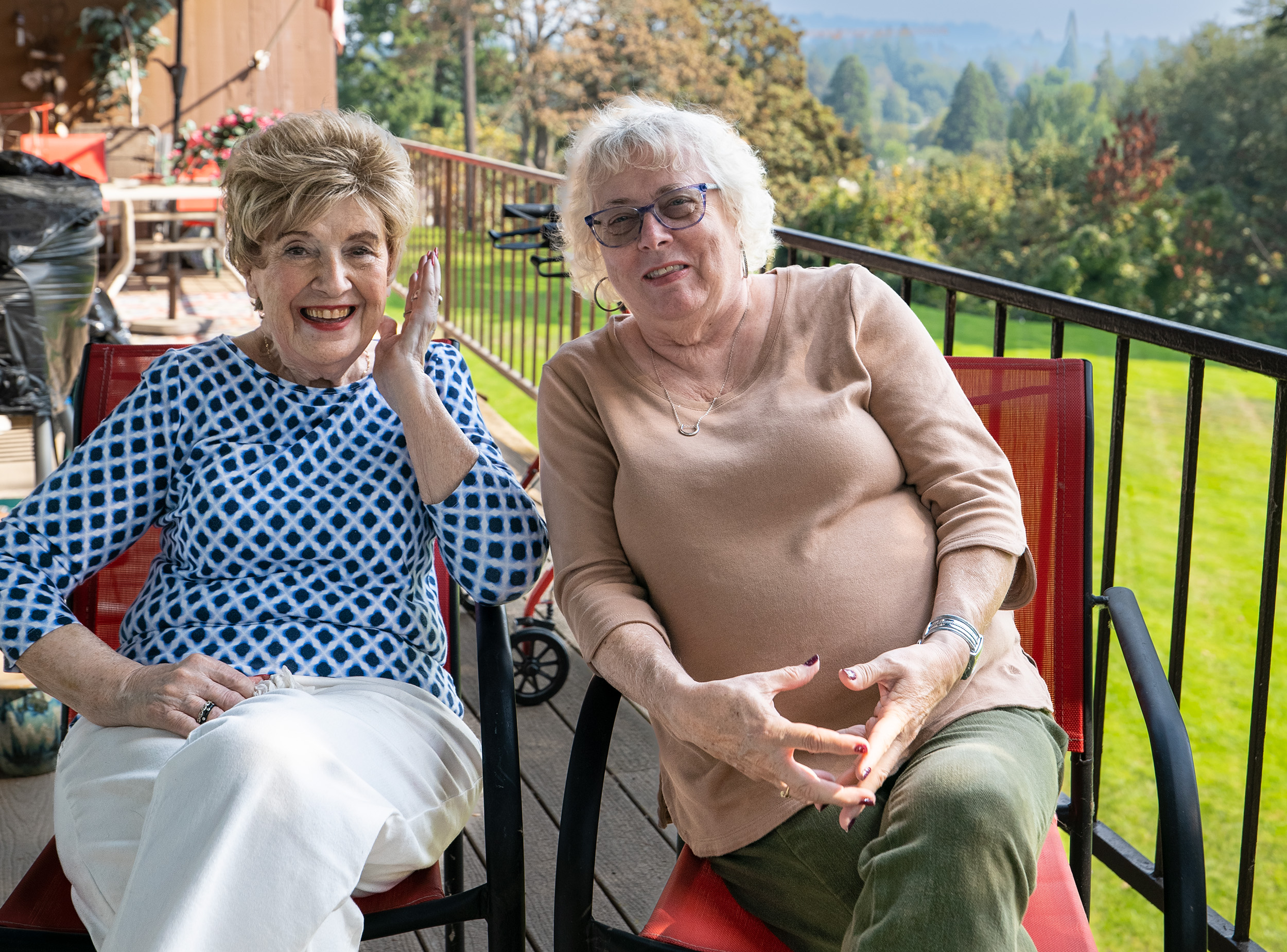 Clackamas County's Senior Companion Program offers support to homebound seniors and adults with disabilities. Volunteers help seniors meet certain needs like getting to appointments, participating in social activities, and maintaining independence.
We sat down with Senior Companion Program volunteer Ellen Morgan to learn more about how she started volunteering, and why she continues to love it after many years of service.
Q: How did you get involved with the Senior Companion Program?
A: I learned about the program from my aunt. She knew I was thinking about retiring, and looking for something to do with my mother to get out of the house together.
My grandma did it, too — that's how my aunt found out about it. I'm the baby of the family when it comes to volunteering!
Mom and I have both been doing it ever since — seven or eight years now. But I still consider us to be newer people in the program. People stay at it for a long time because they get so much out of it.
I have a big, loving family, but it's still wonderful to have new friendships to make and new people to care about.
Q: Did you receive any training to get involved with the program?
A: You don't just walk in and say 'I want to do it' and they put you to work. You have to go through all kinds of training to learn how to handle different people and situations. You also have to shadow different volunteers for 20 hours. And we have refresher trainings every year or two.
Q: Can you tell us about some of your clients?
A: One of my clients is 98 years old. She can hardly get around — she walks with a cane. I help her grocery shop. Sometimes we just go for a drive.
I had a married couple as clients —I saw him one day a week and her another. I'd take him to the senior center to play pinochle, and I'd take her grocery shopping.
But it's more than just taking people places — it's being a friend to talk to.
I had a client who didn't want to go shopping or anything. I just took her out for breakfast, or she'd put the coffee on at her house and we would sit and talk for two or three hours.
Q: How has becoming a volunteer for the program impacted your life?
A: I do this so that I have a reason to get up in the morning, and somewhere to go. My clients are as good for me as I am for them. My mother was not feeling her best when we started volunteering. This has turned her around. I swear she's been aging backwards!
How to get involved
If you are 55 years of age or older, no longer in the regular workforce, on a fixed income and interested in serving adults with unique needs, we'd love you to join us. Senior Companion Program volunteers spend at least five hours per week volunteering, and receive a non-taxable stipend plus mileage reimbursement.
Call 503-655-8875 or email volunteer@clackamas.us for more information.