Main Content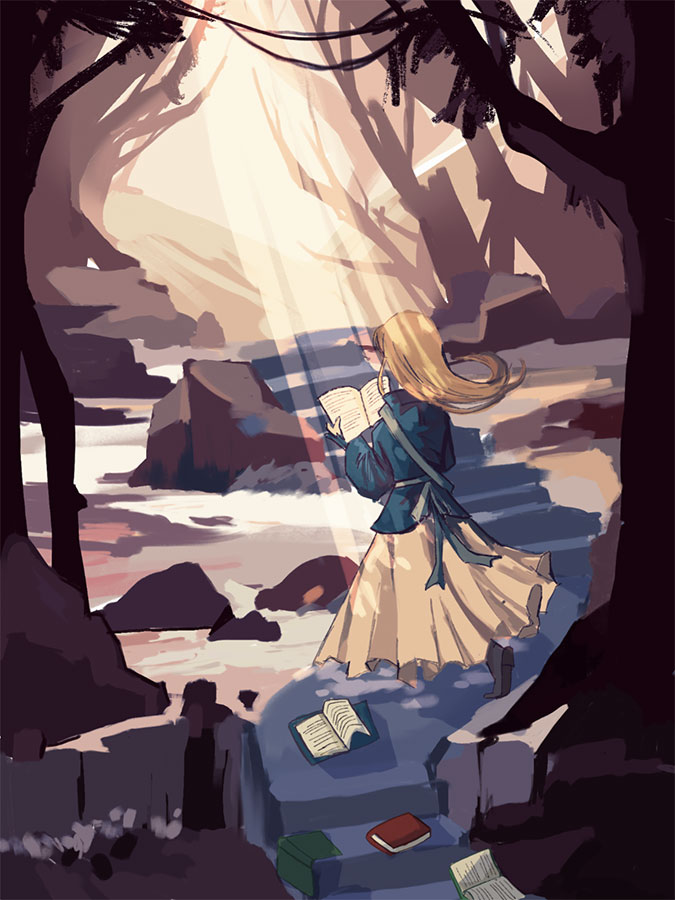 The Libraries in Clackamas County (LINCC) invite interested teens to electronically submit original artwork for their seventh annual Teen Summer Reading Artwork contest. This year's theme is "Find Your Voice!"
The contest begins on Jan. 2, and submissions are welcome until Jan. 31. Artists must be between the ages of 12 and 18, or in grades 6-12 at the time of submission, and artwork must represent the theme. Entries should be in color with no text.
"Every year we are excited to see all the incredible artwork that teens in our county submit to the art contest," said Heather Hoffmann, Youth Services Librarian at the Gladstone Public Library. "We are happy to be able to support and encourage their creativity with this awesome opportunity to not only show off their artistic skills but also help engage with their communities."
The winner of last year's contest, themed "Read Beyond the Beaten Path," was 13-year-old Danica Glazier of Happy Valley. See Glazier's winning entry above.
Like last year, the winning design will be used by LINCC throughout the county for all summer reading promotional materials such as posters, forms, flyers, and social media.
A $100 cash gift card will be awarded for first place, and honorable mention prizes will be awarded to an artist from grade 6-8 (age 11-13) and to an artist from grade 9-12 (age 14-18).
For more information, contest rules, and the online entry form, go to the LINCC website.