Main Content
Partners working together to reduce regional inflow & infiltration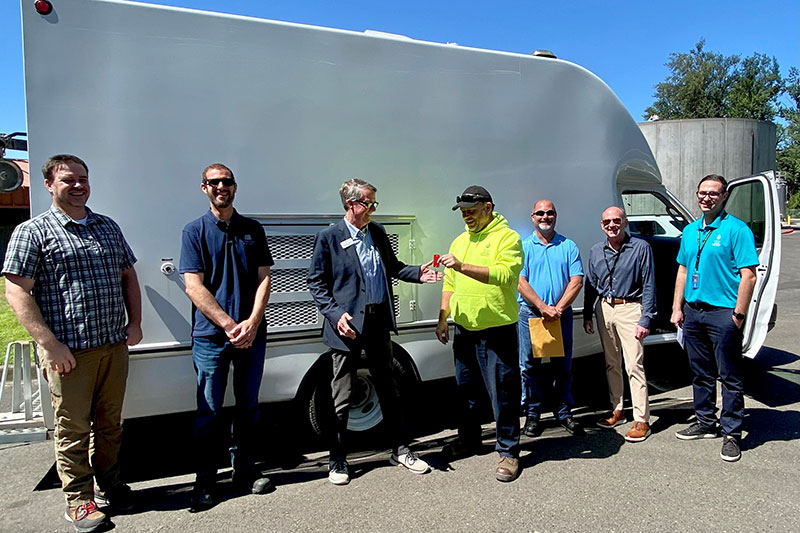 To assist in their partnership to reduce inflow and infiltration (I/I), Clackamas Water Environment Services (WES) has sold one of its closed circuit television (CCTV) trucks to the City of Gladstone, which will help detect leaks and other problems in city-owned sewer pipes.
I/I is rainwater or groundwater that seeps into sewer lines through damaged pipes or improper connections and increases the amount of water that reaches WES-owned wastewater treatment facilities, which then must be treated. I/I also increases the risk of sewer overflows within the collection system.
Reducing I/I by 65% in key basins by 2040 would save approximately $120 million in required upgrades and expansion in the collection system at WES treatment facilities.
The truck is equipped with cameras mounted on a robot crawler that relay live footage from within the sewer to a monitor in the truck via CCTV, where leaks, defects and other problems can be observed.
By working collaboratively with cities like Gladstone in its service area, WES and its partners are making significant strides in reducing the regional problem of I/I in sewer systems owned by cities. In addition to Gladstone, WES partners with all other cities to reduce I/I.
WES has intergovernmental agreements with the cities that allow WES to reimburse 33% of repair costs incurred by each city to reduce I/I in their city-owned pipes and systems. This program was developed with a regional group of WES engineers, public works directors, and city engineers, known as the Technical Advisory Team, which also approves funding for qualifying I/I reduction projects.
WES is committed to connecting with the communities it serves, whether it's partnering on productive projects like these, supporting community events or educating residents from all walks of life. WES strives to be a collaborative partner in building a resilient clean water future where all people benefit, and rivers thrive.
Learn more about WES' Inflow and Infiltration Reduction Program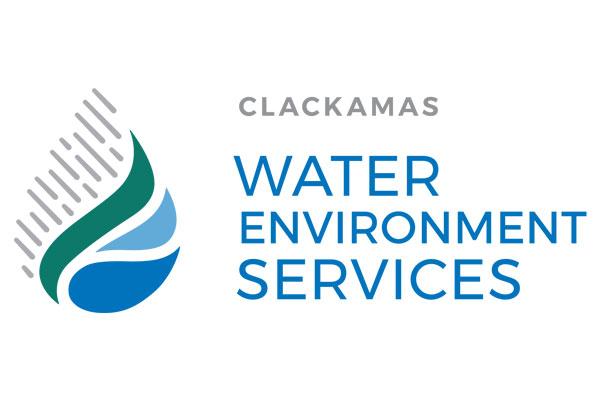 Clackamas Water Environment Services produces clean water, protects water quality and recovers renewable resources. We do this by providing wastewater services, stormwater management, and environmental education. It's our job to protect public health and support the vitality of our communities, natural environment, and economy.
Clean Water for all.