Main Content
Due to COVID-19, our offices are closed to the public beginning March 18, 2020. At this time the closure is expected to continue through April 20. Our employees are available and working to meet your needs remotely.
In alignment with Governor Brown's Stay Home, Save Lives order, Clackamas Water Environment Services (WES) has made the following adjustments in effect from March 23 to April 20.
Our customer service phone lines will be open from 9 a.m. to 3 p.m. Monday through Thursday. Our Operations and Field staff are continuing to provide you service. If you are experiencing flooding or a problem with your sanitary sewer that needs immediate attention, please call 503-655-8211, and a WES representative will contact you promptly.
WES offices and facilities will remain closed to the public until at least April 20. Our employees are available on a limited basis and will do their best to meet your needs. We appreciate your patience.
Please be assured that WES has taken precautions to ensure that WES employees remain on the job to provide protection of public health and the environment, which will continue uninterrupted through the COVID-19 crisis and beyond. WES is committed to making sure that the current public health crisis does not create another when it comes to the wastewater treatment services that WES provides for you every day of the year.
Additionally, WES will not charge late fees for unpaid wastewater or surface water bills for the duration of the COVID-19 crisis. This includes non-certification of customer accounts for collection through property taxes that show nonpayment beginning on March 1, 2020, or later. WES will work with customers to develop a reasonable repayment plan. WES also offers a low-income discount program for those with a household income at or below 185% of the poverty level.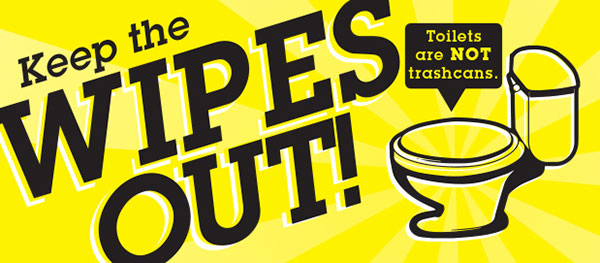 If you are unsure about how to connect with us, please contact our reception desk at 503-742-4567 and we will help direct your call.
Thank you and be well.
Water is valuable. We treat it that way.
The production of clean water is the one of biggest lifesavers in human history, as millions of lives are saved every year by preventing the spread of deadly diseases that come from dirty water. Thanks to advances in producing clean water over the last 100 years, life expectancy in the United States has almost doubled. Producing clean water and protecting water quality are at the heart of everything Water Environment Services does.
The toilets, sewer systems and wastewater treatment plants we all use every day protect the health of our community. We are dedicated to making sure these vital services are working for you every day of the year.
We are proud to be honored as a "Utility of the Future Today" by the National Association of Clean Water Agencies. This recognition accurately reflects our commitment to innovation, resiliency and resource recovery.
We value you as a customer, and we are dedicated to providing dependable and affordable services for you.
Sanitary Sewer
We operate and maintain five wastewater treatment facilities, 23 wastewater pumping stations and more than 340 miles of sewer pipes. Our treatment facilities clean more than 7 billion gallons of wastewater each year while also producing energy and natural fertilizer.

Watershed Protection
Stormwater runoff is the most significant source of water pollution in our state. Our Surface Water Management provides water quality protection for the community by implementing programs to reduce pollution in our rivers, streams and wetlands caused by stormwater runoff.

For Developers and Builders
Low Income Customer Discount
Income Limits

$23,106.50
Single Resident


$31,283.50
Combined Household
To qualify for the discount, please complete the application form and attach a copy of your most recent federal income tax return or your most recent form SSA 1099 - Social Security Benefit Statement.
Once you have completed your application, please return it to:
Attn: Financial Services
Water Environment Services
150 Beavercreek Road
Oregon City, OR 97045
If you have questions about the Low Income Customer Discount Program please call 503-742-4567.
About Us
Clackamas Water Environment Services produces clean water and protects water quality for more than 190,000 people living and working in Clackamas County. We operate and maintain five resource recovery facilities, 23 pumping stations and more than 340 miles of pipes. Each year, we clean more than seven billion gallons of water. In the process, we convert materials that have long been considered "waste" into natural energy and fertilizer. We also help reduce pollution in local rivers, streams, and wetlands caused by stormwater runoff, the number one source of water pollution in Oregon. We educate and assist community members from all walks of life. It's our job to ensure that our families and neighbors enjoy the benefits of safe, healthy water for generations to come.