Main Content


Are you living with a chronic condition or caring for someone with a chronic condition?
Join us for a free 6-week workshop series that will take you on a wellness journey and give you opportunities to improve your health and outlook on life. We meet weekly on Wednesday, from Sept. 20—Oct. 25 from 1 p.m. to 3:30 p.m. at the Lake Oswego Adult Community Center.
These small group workshops are fun and interactive, with 8—12 adults. Volunteer facilitators will share tools and techniques to help you take charge, feel better and live a fulfilling life. Tell your friends!
You will explore ways to:
Optimize our overall health
Discover the level of activity right for you
Communicate effectively with others
Improve our food choices
Cope with challenging emotions
Build supportive relationships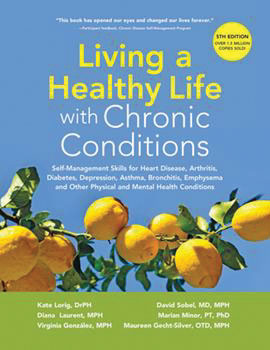 Participants receive a complimentary "Living a Healthy Life with Chronic Conditions" resource book to keep.
Chronic Disease Self-Management (CDSMP) is an evidence-based program designed by Stanford University and sponsored by Clackamas County Social Services.
To register, please livingwell@clackamas.us or call 503-650-5777.