Main Content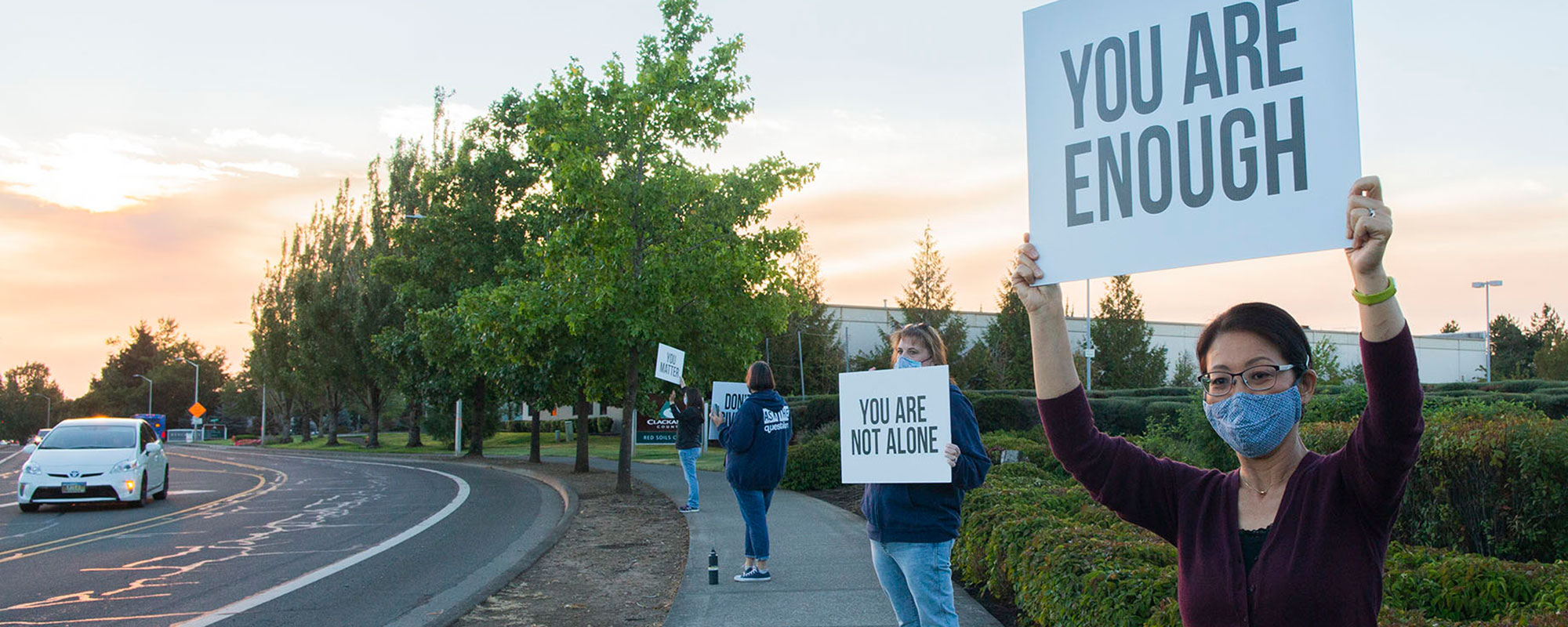 Plant signs with us!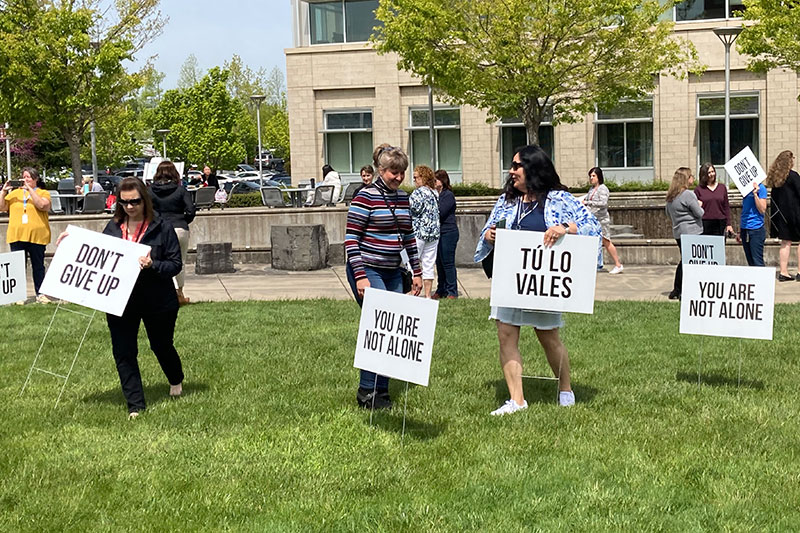 Join us Sept. 20 from 12:10 p.m. to 1 p.m. in the Circle of Honor at 2051 Kaen Road in Oregon City. Plant a sign and stay to enjoy a Depressed Cake Shop Cupcake from Fat Cupcake (sale proceeds will go to the American Foundation for Suicide Prevention).
We will also be distributing free secure storage items such as rifle/pistol cases and medication lock boxes that are available to all Clackamas County residents.
Walk with us!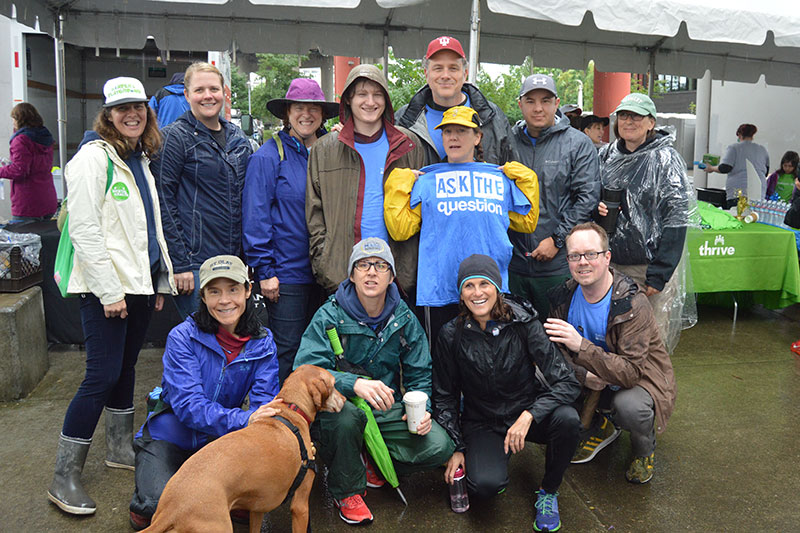 Join the Clackamas County Out of the Darkness Community Walk team in Portland on Oct. 7, 2023. Bring your family, pets, friends, and colleagues!
Donations accepted, but not required.
#InspireHope in the community!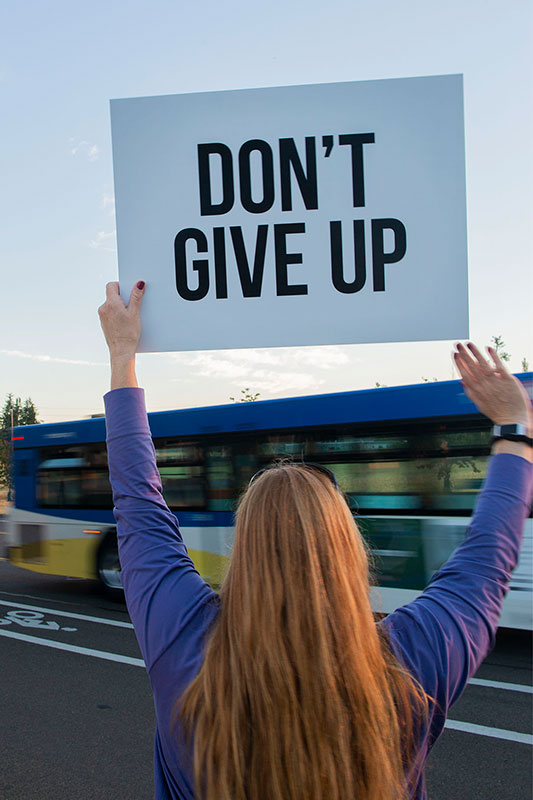 We invite you to infuse hope and connection into our community by holding your own Signs of Hope rallies or by planting signs in locations of your choice. You choose when and where, and #ClackCo provides you with the signs that are free to keep.
How do I get the signs?
Email mmiller2@clackamas.us to arrange for sign pick up (as supplies last) at our Oregon City office. The signs are free to keep. Use the hashtag #InspireHope or send photos of your rally or sign planting to mmiller2@clackamas.us to share on the county's social media!