Main Content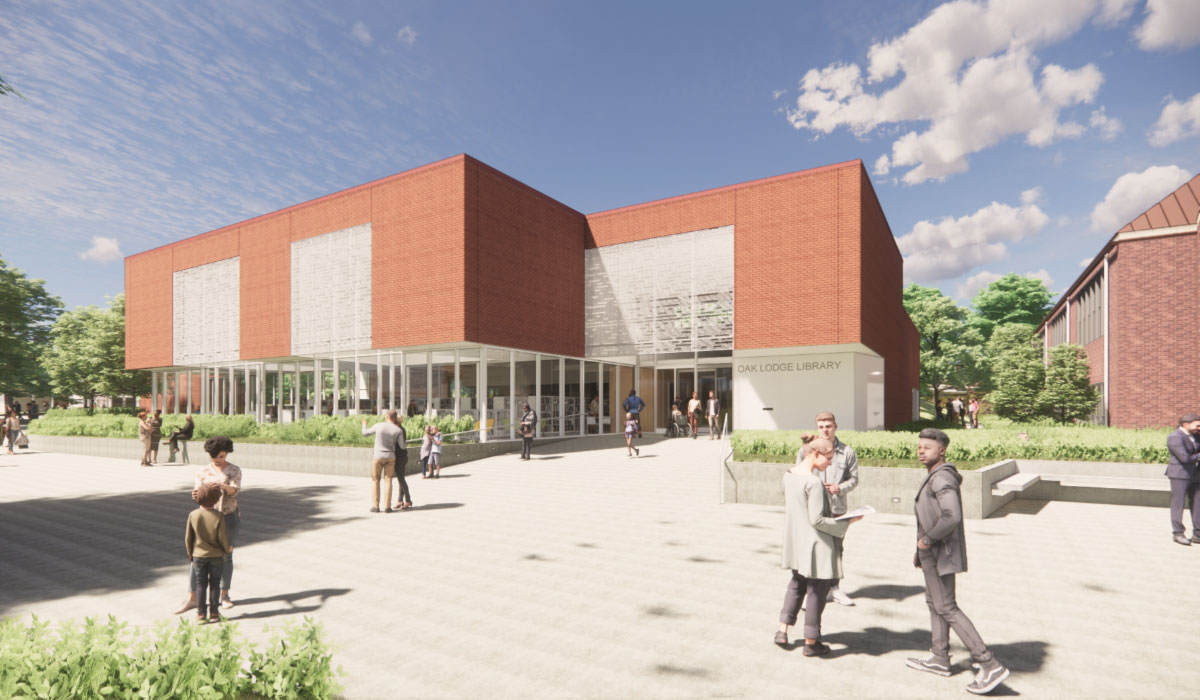 (Oregon City, OR, Aug. 28, 2023) — Clackamas County and the North Clackamas Parks & Recreation District (NCPRD) are excited to begin construction on a new Oak Lodge Library and a new NCPRD park.
Park-lovers, library-lovers and community members of all ages are invited to help celebrate at a joint groundbreaking ceremony scheduled for 1-3 p.m., Saturday, Sept. 16. The festivities will take place on the site of the new facilities at 3811 SE Concord Road in Oak Grove.
The official ceremony with speeches and groundbreaking will begin at 1:30 p.m.
Adults and children alike can come learn more about the new facilities, gather information from community groups and enjoy ice cream courtesy of the Oak Grove Community Council, Jennings Lodge CPO, Friends of the Oak Lodge Library, Historic Downtown Oak Grove and Oak Lodge History Detectives.
Construction of the library and park, as well as improvements to the adjacent community center in the Concord school building, are beginning this fall and expected to be complete by the end of 2024.
The new 15,300-square-foot library is part of a master plan developed through a team effort by a community advisory task force, Clackamas County staff and consultants. It is part of the county's effort to bring a one-library, two-branch model to the Oak Lodge and Gladstone areas. Construction on the Gladstone Library, 525 Portland Ave, Gladstone, began earlier this summer.
The current Oak Lodge Library has inadequate space and facilities to meet community needs. The upgraded features at the new library will include study rooms, a community meeting room, a history/conference room, children's and teen areas, space for Friends of the Oak Grove Library, a seed library and computer workstations.
The new NCPRD community park, adjacent to the library and community center, will cover nearly two acres. The park will boast an inclusive, nature-based play area, a multi-use playfield, picnic areas, restrooms, walking paths, benches, a plaza for performances and programming, along with native plants and shade trees.
NCPRD also is preserving the Concord building for public use as a community center with safety and accessibility improvements, including an HVAC system and ADA compliance upgrades.
For more information: