Main Content
Our road crews work proactively to improve safety and save resources during winter months.
Our road crews work proactively to improve safety and save resources during winter months.
When the weather shifts to snow and ice, you can count on Transportation Maintenance crews to be out on county roads protecting travelers throughout the county even before a storm hits.
County main roads are pre-treated
Did you know? Deicer is a solution of magnesium chloride (a diluted form of salt) that is an effective and environmentally-friendly alternative to using rock salt on the roads.
We're constantly monitoring weather forecasts for storms. When snow or ice is predicted, crews spray deicer on county main roads in unincorporated areas of Clackamas County before the storm arrives. Deicer reduces the temperature that water freezes to prevent ice from forming, and allows our plows to remove snow and ice more easily.
We can apply deicer up to a week before a storm if the weather is dry and cold, and when the temperature of the road stays under 40 degrees. Above 40 degrees, the diluted salt solution becomes a slippery gel that would worsen conditions for travelers.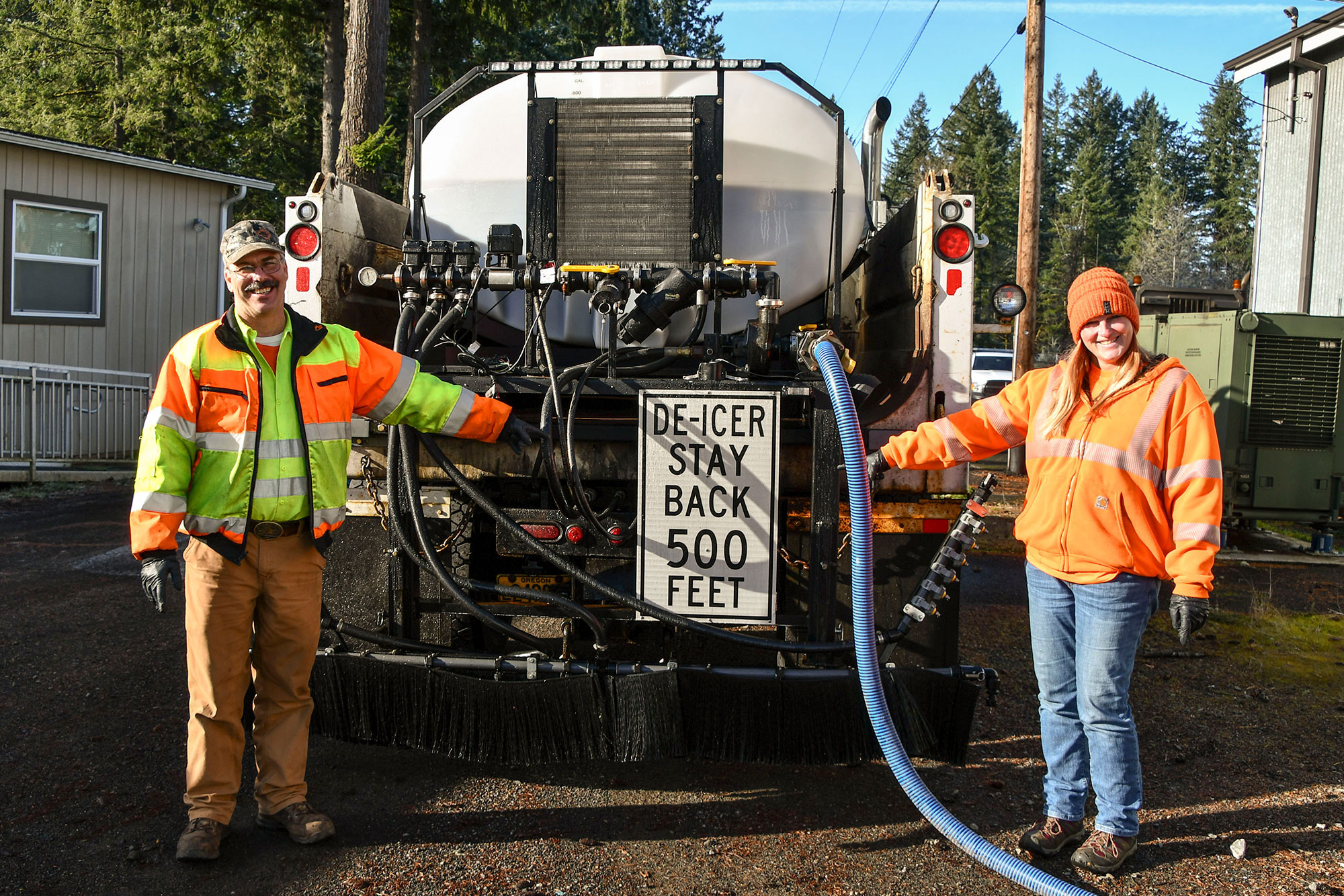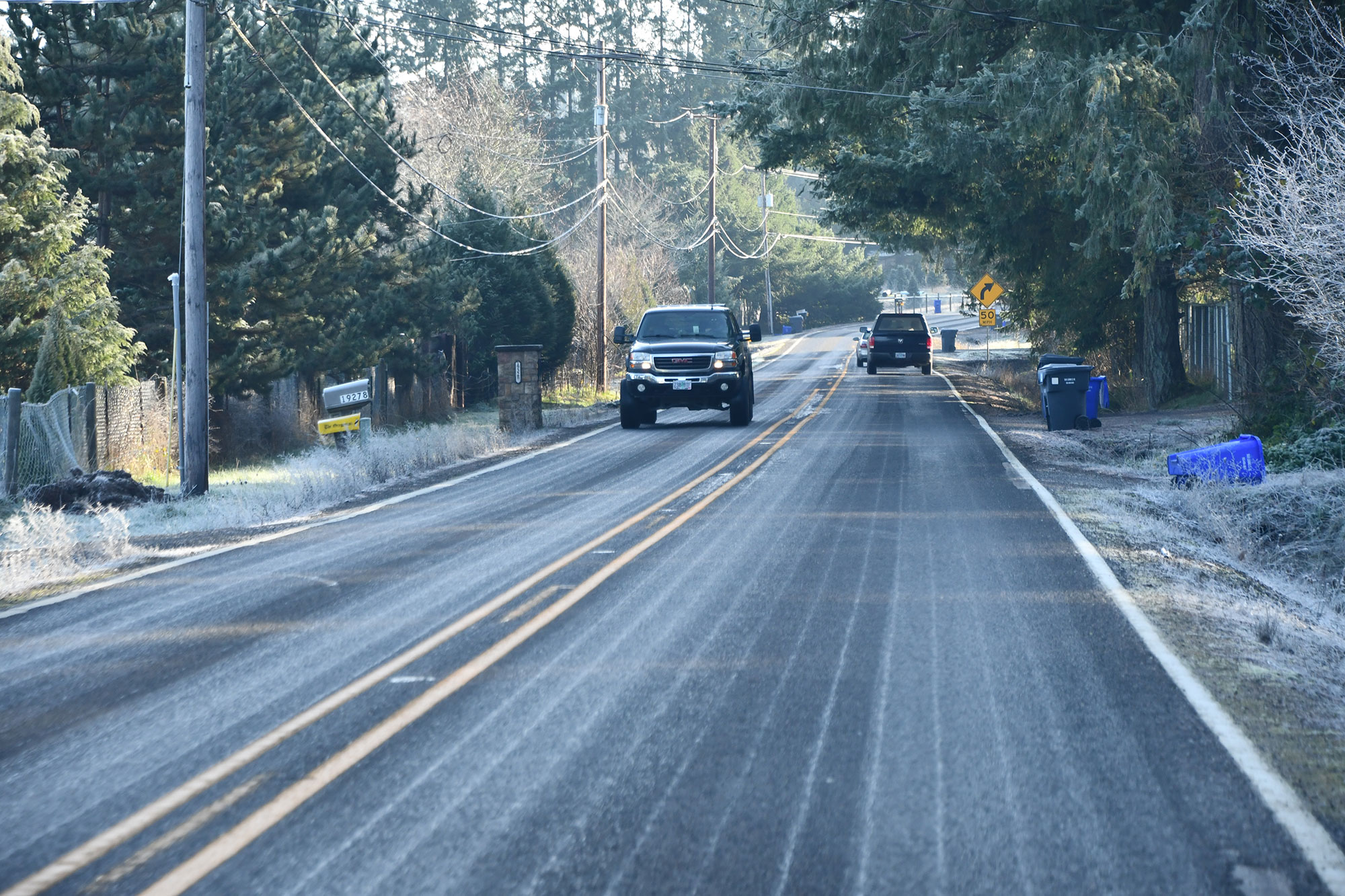 We work to keep roads safe around the clock, even during storms
Crews spread sand on main roads to improve traction where needed. Mixing deicer into the sand as it's spread on the road helps to weaken the bond of ice and snow from the road. We're also able to use less material overall because the sand sticks to the road better, and less sand ends up on the shoulder.
Sometimes we have to close roads due to unsafe driving conditions like Johnson Creek Boulevard in the Altamont area. When needed, the county blocks off the intersection and directs traffic to the signed snow route for safer travel.
We clean up after ourselves
Crews sweep up sand after a storm. Stockpiles of sand and deicer are assessed and new materials are ordered so we're ready for when the next winter storm arrives.
We're good stewards of public dollars
Using deicer makes our road network safer for winter travel. It also saves time, labor and materials because crews can treat roads well before a storm hits, makes keeping up with weather more manageable, and allows us to use less sand overall so there is less cleanup afterwards.