Nurses and Community Health Workers partner with families to improve their health and assist with finding resources in their community to achieve their personal goals.
Home visits occur in their home at no cost. Services can be offered in all languages. Participation is voluntary and confidential. Call 503-742-5358 or email homevisitingnurse@clackamas.us with any questions.
Provider or Self-Referral
Please fill out all applicable fields and click submit.
If you have supporting documents or chart notes they can be emailed to homevisitingnurse@clackamas.us or faxed to 503-655-8388.
Services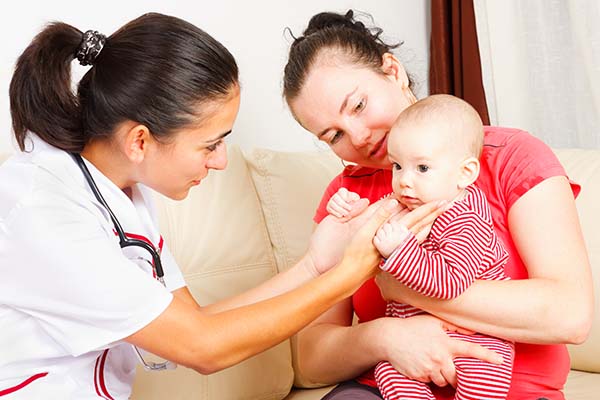 Babies First!
A nurse home visiting program for expectant parents with medical or social risk factors, and children ages birth to 5 years. The nurse and/or community health worker come to the home and work with the family to identify and achieve personal health and wellness goals. As a team we conduct health assessments, provides health and safety education, and connect participants with resources.
CaCoon
A care coordination and case management program for children and youth with special health care needs from birth to 21 years old. The home visitor comes to the home and assesses the family's medical and social needs and partners with families and providers to ensure clients get recommended evaluation and community services to improve the overall quality of life for the child and family.