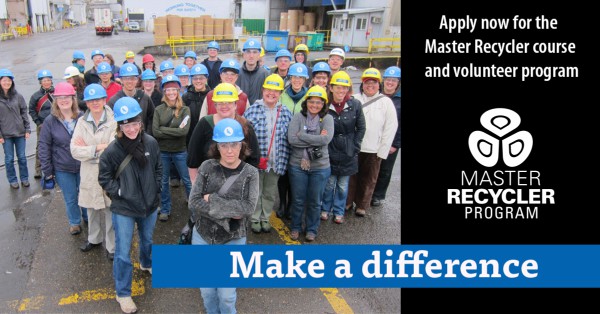 Take a 7-week course on sustainable consumption and recycling. The course includes over 25 local-expert speakers and tours of nearby recycling and reuse facilities. After you graduate, volunteer 30 hours in the community to share what you've learned and become certified!
Clackamas County hosts the course each spring, and we provide volunteer opportunities, assistance and resources to Master Recycler volunteers after the course is over. Volunteers have gone on to help at community events, schools, their workplace and in their neighborhoods.
For more information about Master Recyclers in Clackamas County, call 503-742-4463 or email us at wasteinfo@clackamas.us.