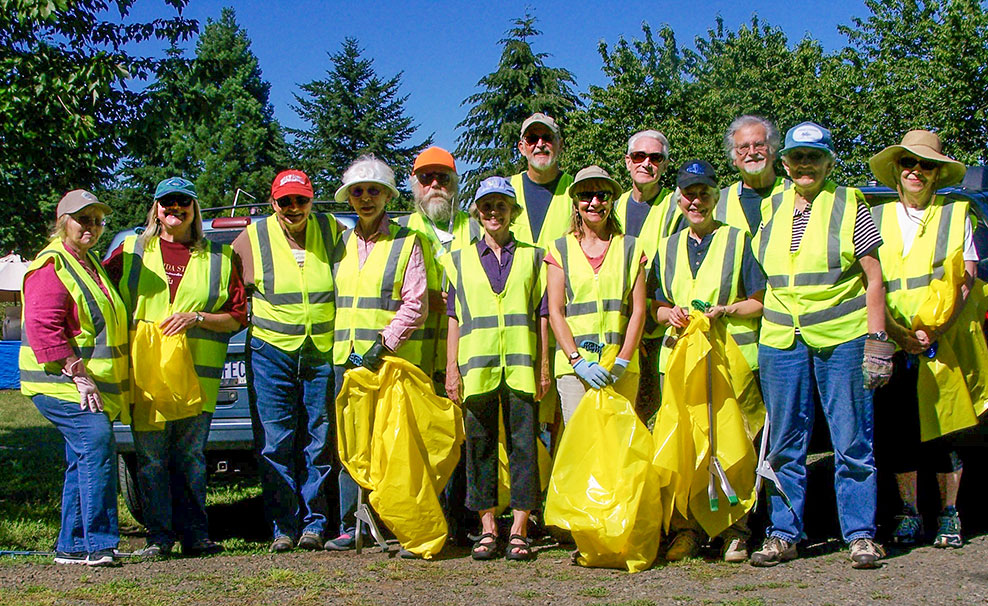 Individuals, organizations and businesses collectively pick up 60 tons of trash along county roadways each year, improving the cleanliness of the community and environmental health of the region.
Volunteer to pick up litter along county roadways
Help maintain your 1,400 miles of county roads by volunteering to clean up litter along a roadway near you. We help coordinate your events and remove bagged garbage, and supply you with grapplers, safety vests, plastic bags, roadside warning signs and sign stands.
Get recognized
We install road signs recognizing community groups or individuals who clean at least 1 mile of road twice a year.
Program requirements
Adopt a county road for at least 2 years
Pick up litter at least twice a year
Install temporary traffic warning signs while you are picking up litter
Gather and return county equipment
Volunteers must be at least 18 years old, or can be 12-18 with a guardian present
Sign a waiver for each participant
Safety Rules
Safety is always our first priority. Your volunteer lead is responsible for ensuring that the group follows safety rules at all times related to the following topics.