Clackamas Water Environment Services (WES) owns and operates the sewer infrastructure transporting wastewater from homes and businesses in Happy Valley, and the unincorporated areas around it, to our water resource recovery facilities. The existing Clackamas Area primary sewer line (interceptor) has served unincorporated Clackamas County, Happy Valley and Carver well. However, improvements and upsizing are needed for WES to continue to provide a resilient, reliable sanitary sewer system to serve our community in the future.
The Clackamas Area Interceptor Improvement Project will replace existing pipe with larger, more resilient pipe to increase capacity. In some cases, the pipe may be relocated to improve the overall connections of the system. The project is expected to take four years to complete design, permitting and easement acquisition. Construction will occur in a phased approach, likely beginning in 2026.
Locations
The Clackamas Area Interceptor Improvement Project includes five miles of pipe divided into four segments for construction purposes.
Project Planning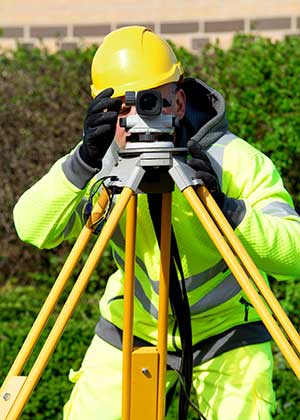 One of the first tasks is to create a baseline of conditions along the pipeline route. Field crews will be surveying land, locating utilities, identifying potential environmental, cultural, and historic resources to protect, and assessing the topography, soil, and geology. The interceptor work will be mainly within the public right-of-way. Property owners will be contacted before access is needed on private property.

The majority of the Project is within a busy commercial and industrial area. Maintaining access to private property is essential. We will coordinate with local businesses, Oregon Department of Transportation (ODOT), the railroad, and other agencies and service providers in the area.

This Project includes sensitive environmental areas, including Rock Creek, wetlands, and stream crossings. The Clackamas Area Interceptor Project will seek to minimize potential impacts to fish and wildlife habitats during design and construction.
Community members, the WES Advisory Committee, industry experts, and elected officials provided vital input to prioritize this Project as part of the Capital Improvement Master Plan.
Frequently Asked Questions
About the Project
Project cost and financing