Brought online in 1974, the Kellogg Creek Water Resource Recovery Facility serves WES customers in Happy Valley, Johnson City, Milwaukie and unincorporated areas of Clackamas County. Each day, the facility cleans nearly 7 million gallons of wastewater before it is released into the Willamette River.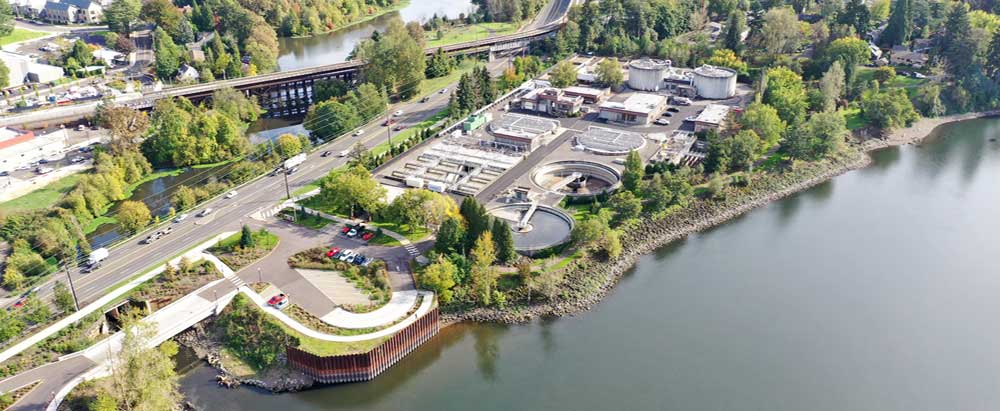 This facility provides primary and secondary stages of wastewater treatment, including anaerobic digestion. Wastewater flows through screens that remove large objects like rags or sticks. The sewage then passes into a grit chamber, where heavier materials like rocks, silt and sand are removed.
Primary clarifiers remove a large percentage of incoming waste solids, from homes and businesses, and pass the remaining solids to the secondary treatment system, consisting of aeration basins (where the biological process takes place) and secondary clarifiers. Finally, we disinfect the clarified effluent, which is cleaned wastewater, using ultraviolet light before it is released into the Willamette River.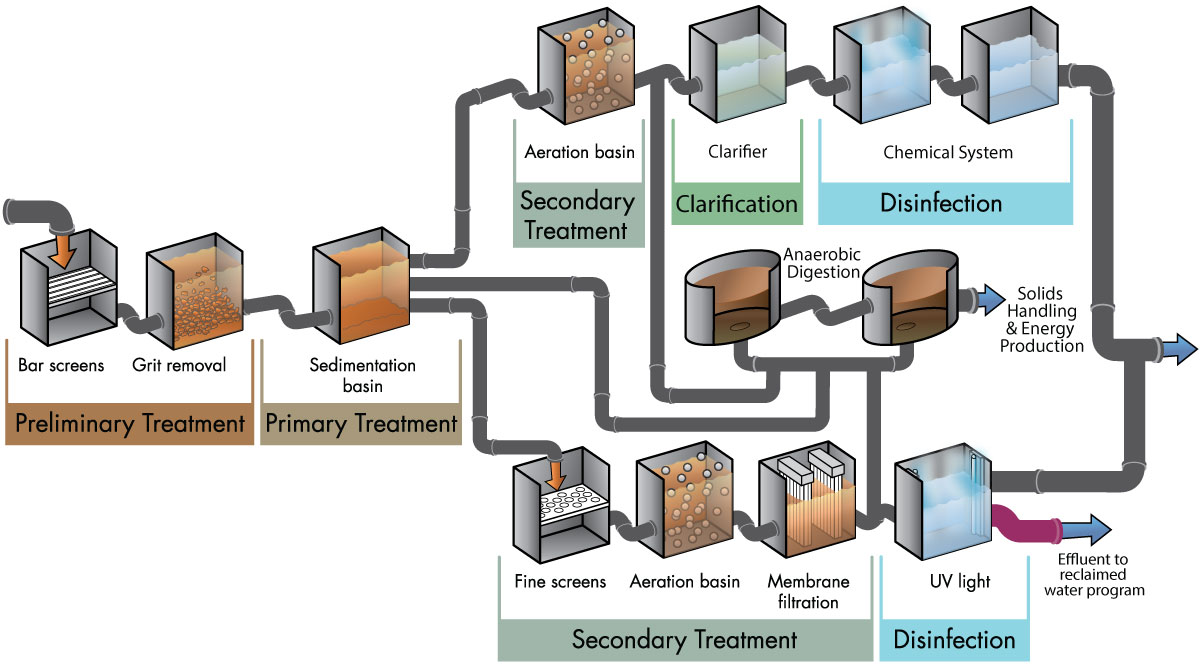 The Kellogg Creek facility's name subscribes to the Water Environment Federation's preferred industry naming convention of "Water Resource Recovery Facility." The name reflects our mission to provide wastewater resource recovery and watershed protection services to our community so we can live, work and play in a healthy environment. The facility's name acknowledges the value it provides to the community, which includes recovering energy, biosolids, clean water and other resources from treated wastewater.
In 2020, the Kellogg Creek facility received a Peak Performance Silver Standard Award from the National Association of Clean Water Agencies (NACWA) for excellence in plant operations and permit compliance.
Upgrading the Facility
The National Association of Counties (NACo) presented WES with a 2021 Achievement Award for its Kellogg Creek Water Resource Recovery Facility Improvements Project in the category of County Resiliency: Infrastructure, Energy & Sustainability.
The upgrades position the Kellogg facility to deliver reliable, cost-effective treatment for the region for decades to come.
Dedicated to being a good neighbor, WES made odor control improvement a top priority. This upgrade was accomplished by placing covers on the aeration basins, which play a key role in breaking down pollutants. Additional improvements include the replacement of pipes, pumps and electrical systems.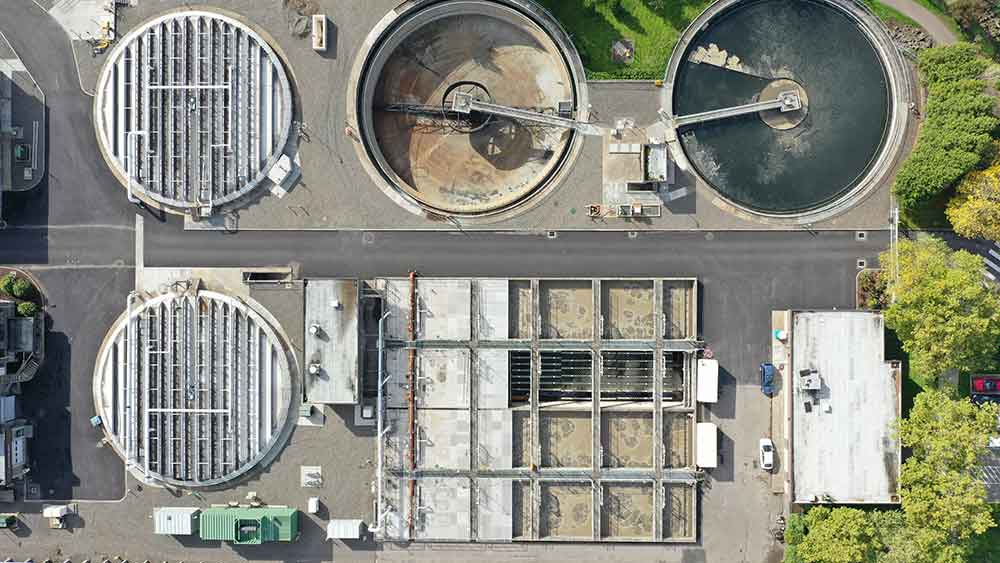 More refurbishments are planned for 2021 and beyond. Our facilities require regular maintenance to make sure they remain in good working order to best serve you and save money. "It's just like maintaining your house. If you don't take care of things, the problems get more expensive," said Lynne Chicoine, WES Capital Program Manager.
To learn more about the upgrades that strengthen the facility's ability to serve our customers for decades to come, please watch the video below.