Owned and maintained by Water Environment Services (WES) since 1998, the 82nd Drive Bridge connects Gladstone and Oregon City for walkers, joggers and bicyclists who use it to cross the Clackamas River. Built in the early 1920s, the bridge was converted for pedestrian use and After the construction of Interstate 205 was completed in the mid-1970s.
The bridge also carries sanitary sewer pipes and other important utility lines.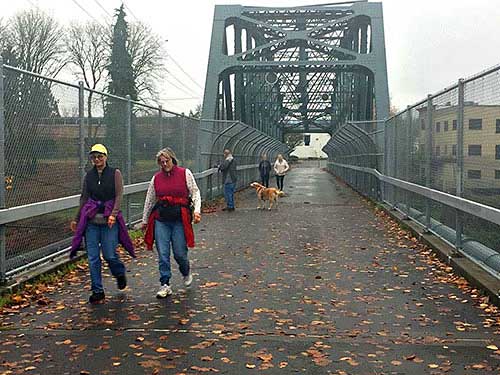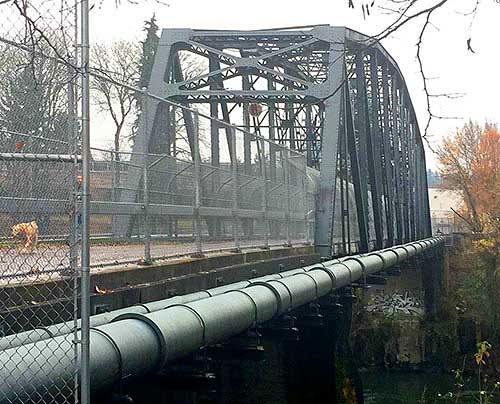 WES closed the bridge on August 14, 2019 to perform seismic upgrades and other improvements. The bridge is scheduled to re-open in February 2020.
The seismic upgrades will make the bridge able to withstand a magnitude 9.0 earthquake and provide vital passage across the river for emergency vehicles should such a catastrophic event occur.
During the closure, pedestrians and bicyclists will not have access to the bridge from either the Oregon City or Gladstone sides of the river. Signs are posted directing pedestrians and bicyclists to the detour route of Oregon Highway 99E/SE McLoughlin Blvd. in Oregon City.
WES greatly appreciates your patience.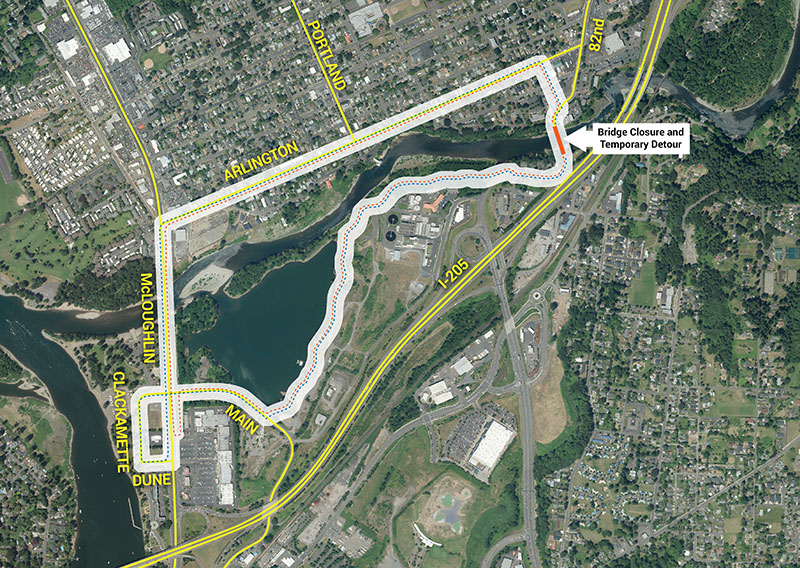 December 2019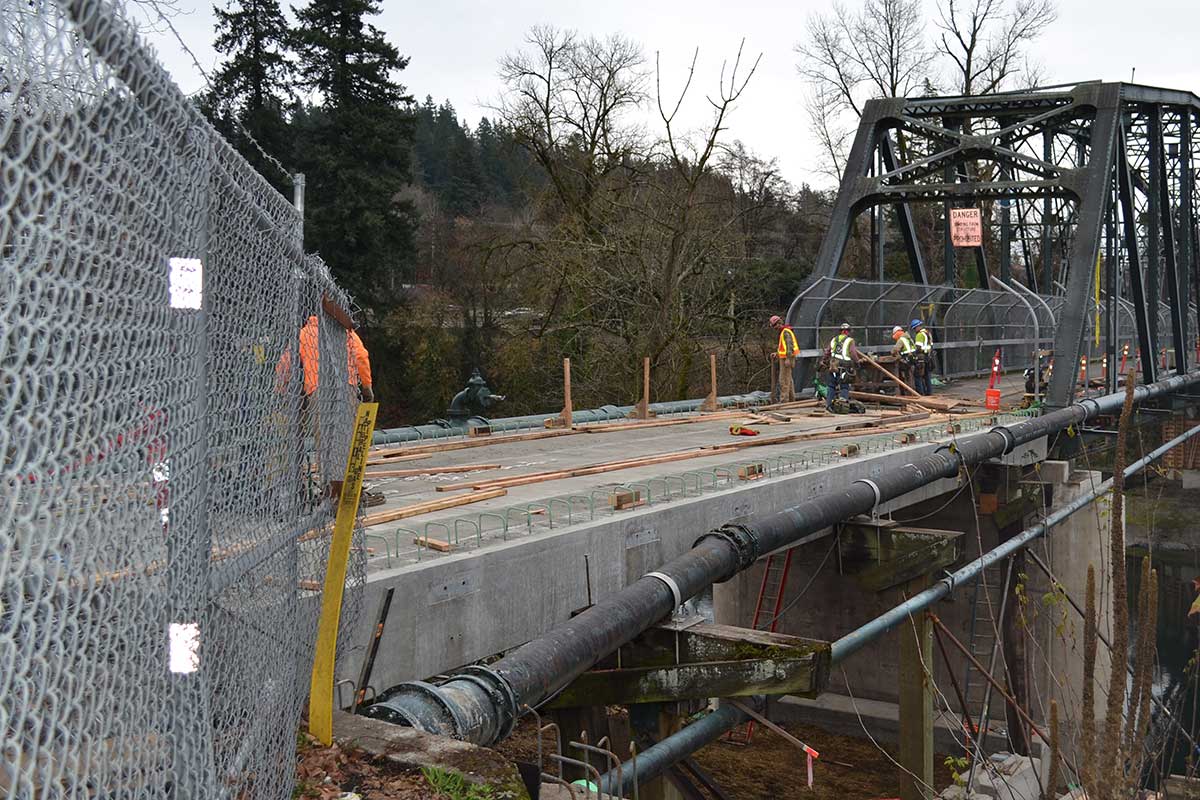 The bridge deck was replaced while work to strengthen supports under the bridge took place. Seismic upgrades were made to mechanical connections that attach the bridge deck to the supports. Crews also installed new force main piping and completed upgrades to existing piping that the bridge carries across the river.
November 2019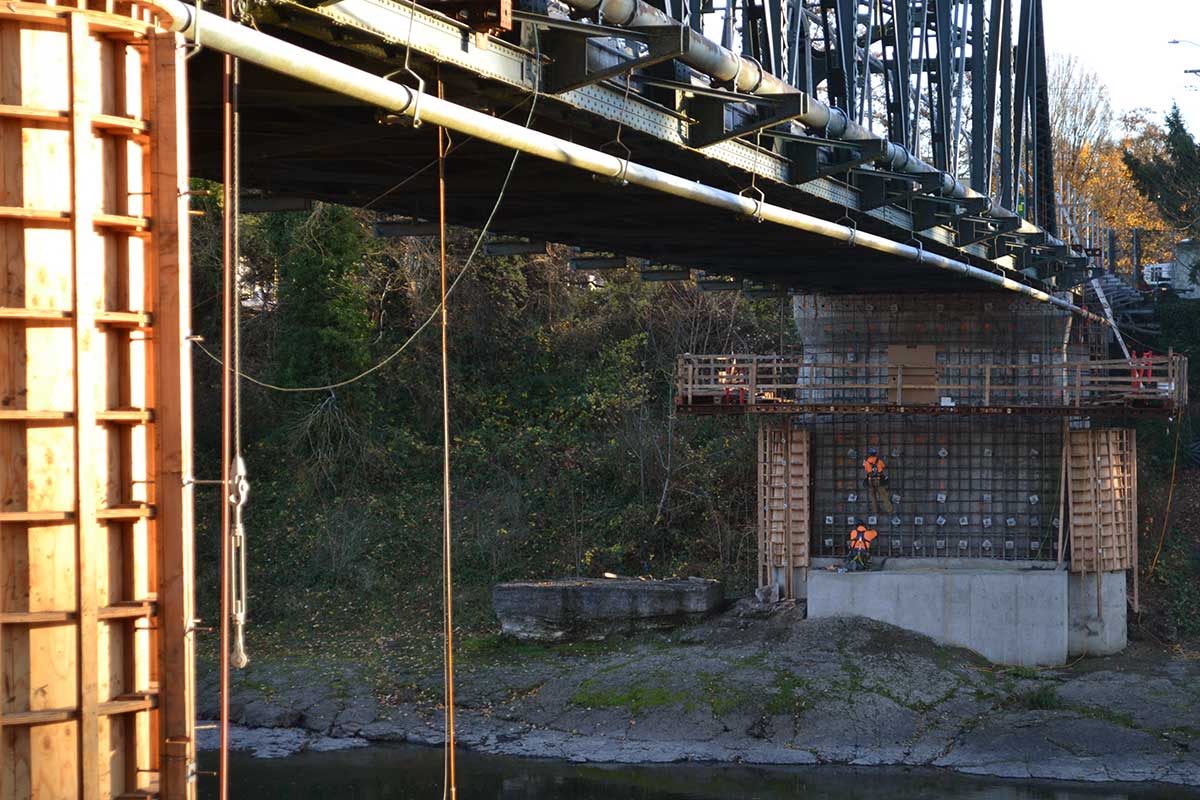 Structural supports for the bridge were strengthened. Rock anchors were installed to stabilize the piers while pilings were driven into the ground to support the bridge where it connects to the road on the Gladstone side of the river. Existing piers were bolstered with concrete and rebar work. Steel beams were placed between the roadway on the Gladstone side and the first concrete pier, which allowed for the installation of the new deck.
October 2019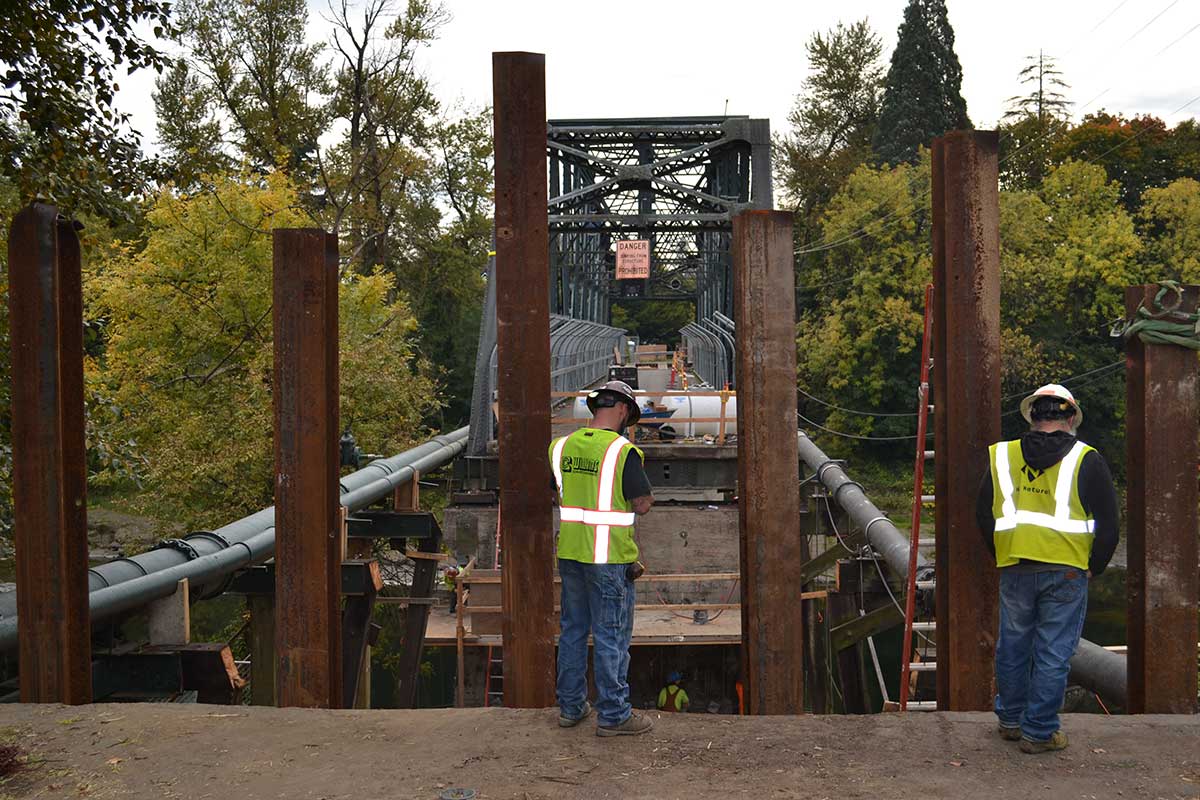 Pile driving on the Gladstone side of the bridge was completed while old wood timber supports and the bridge deck on the Gladstone side were removed. Work continued on strengthening the existing bridge piers and adding new supports. All in-water work was completed.
Contact
Department Staff
Todd Loggan
Media inquiries
503-742-4562
Ed Nieto
Media inquiries
503-742-4371