County Courthouse Replacement Project RFQ
Clackamas County has posted a Request for Qualifications (RFQ) on OregonBuys.gov for companies and representatives of organizations interested in bidding on the County Courthouse Replacement Project. Please note: registration on OregonBuys.gov is required along with indication of intent before documents can be downloaded.
Watch the #ClackCo Courthouse Industry Day Webinar, recorded July 7, 2021
For more information about the RFQ, please contact Ryan Rice, Clackamas County Department of Finance/Procurement at rrice@clackamas.us.
The Clackamas County courthouse is in dire need of replacement.
Built in 1936 to serve less than 50,000 residents, the current courthouse building can no longer handle the demands of a population of nearly 420,000 that continues to grow.
The county intends to build a new courthouse on the county's Red Soils Campus in Oregon City by 2025 that will meet the projected needs for the next 50 years and comply with features defined by the Oregon Judicial Department.

Population Growth in Clackamas County since the courthouse was built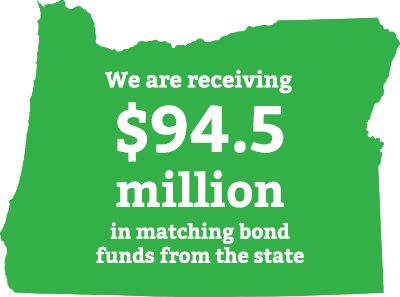 Clackamas County Commissioners approved a plan to pursue a public-private partnership (P3) to build a new county courthouse to replace the old courthouse building, which has been determined to be functionally obsolete and seismically unsound. The P3 approach was determined to be the most cost-effective plan based on extensive analysis of alternatives.
In June 2021, the Oregon Legislature authorized Clackamas County's request for $94.5 million in matching bond funds, which represents the state's 50% contribution of funds toward the estimated $189 million project.
The private partner, to be selected during a competitive procurement process, will finance, design, build and maintain the new courthouse over a 30-year period. The state and the county will not make any payments until the building is completed and ready for occupancy. Upon completion, the state contribution will be applied as a lump sum payment towards the private financing with the remainder repaid by the county over the 30-year term of the project agreement.
The public-private partnership provides the best value in keeping with the County's commitment to affordability with the courthouse project.
The new courthouse building will be built without any additional tax increases.
On May 20, County Commissioners authorized use of a competitive proposal process to obtain a public-private partnership (P3) project company for the Clackamas County Courthouse Replacement Project.
The Board's action allows a team of county staff to post a Request for Qualifications (RFQ) in late June or early July in order to locate and secure a qualified project company for the courthouse project.
With a P3 procurement, the county is always the owner of the building and the state's position is identical to that of a conventional procurement approach.
County Chair Tootie Smith said a public-private partnership provides the best value for a new courthouse.
"We will not be building a Taj Mahal. We will invite the builders to build a new county courthouse that is not only affordable, but will stand the test of time," said Smith. "We can do this without raising taxes. We must look to the future."
There will be opportunities for the public to weigh in through the project timeline.
Commissioner Sonya Fischer said,
"Building a new courthouse is a major priority. Justice delayed is just denied. The P3 model allows us to accomplish this priority effectively and efficiently within existing resources."
Before approving the public-private partnership plan, Smith and County Commissioners directed staff to explore two alternative approaches: leasing vacant space and renovating it into a new courthouse; or vacating, renovating and expanding the existing Development Services Building on the Red Soils Campus. Neither alternative plan proved to be feasible.
The current courthouse is no longer adequate to meet our needs

Earthquake Risks
A 2015 seismic evaluation found the existing courthouse has numerous structural deficiencies. Soil tests indicate the ground under the building could liquefy during an earthquake. The courthouse is currently 3 feet from the Willamette River and cannot be seismically retrofitted or modified to modern standards.

Safety Concerns
There are significant safety concerns due to failing building systems. Mechanical, electrical and plumbing systems are functionally obsolete and in some cases beyond repair.

Security Challenges
A capacity shortage in the current courthouse highlights the need for separate building 'circulation zones.' The current courthouse lacks separate paths for victims, witnesses, and prisoners/defendants. Jurors have no sequestration room on site, increasing the risk of improper communications.

Delays in Justice
With the current courthouse, the gap between space availability and judicial needs leads to delays in justice. The existing courthouse cannot handle the demands of our population, which has led to delays in trials and incarcerations, and affected child support hearings and civil litigation trials.
We have invested and are committed to moving forward

In May 2021, Clackamas County Commissioners approved a plan to pursue a public-private partnership in which the private partner would finance, design and build the new courthouse on the county's Red Soils Campus. A public/private partnership provides the best value in keeping with the County's commitment to affordability.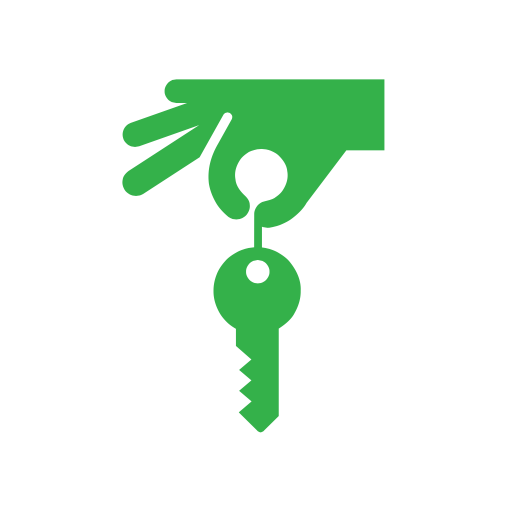 We own the land.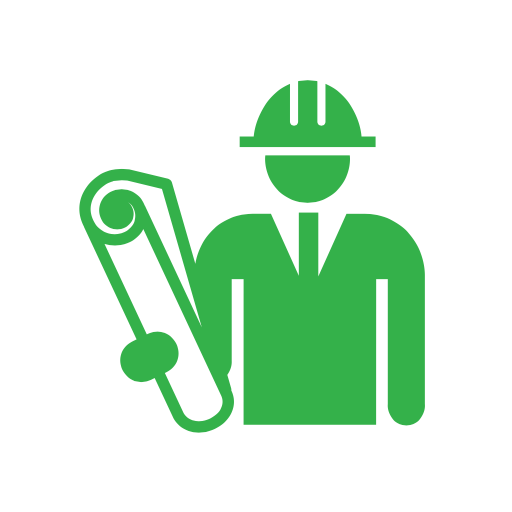 Our approved campus master plan includes the new courthouse.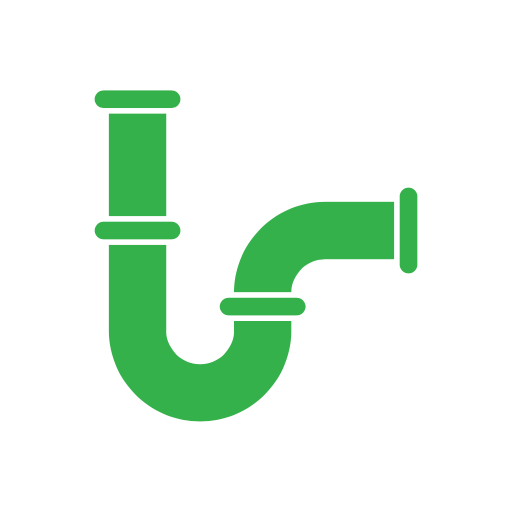 We proactively installed utility infrastructure.
We have also retained three firms to assist in the development and management of the procurement activities to engage the project company
Clackamas County was awarded $100,000 from the U.S. Forest Service as part of the 2019 Wood Innovation Grant program. The funds are being administered by Clackamas County's Economic Development team, supporting work by the University Of Oregon School Of Architecture and Oregon State University's Tallwood Design Institute, to consider how cross-laminated timber, or mass timber, could be used in the construction of a new county courthouse.
Students in the University of Oregon fall 2019 Design Studio prepared six courthouse designs incorporating mass timber elements. Two designs were then selected to undergo a Life Cycle Analysis that will include consideration of cost differences and environmental benefits of using mass timber compared with more traditional materials in the construction.
Clackamas County's Commitment
Building a new courthouse aligns with all five strategic priorities in Clackamas County's Performance Clackamas plan and goals on Climate Action.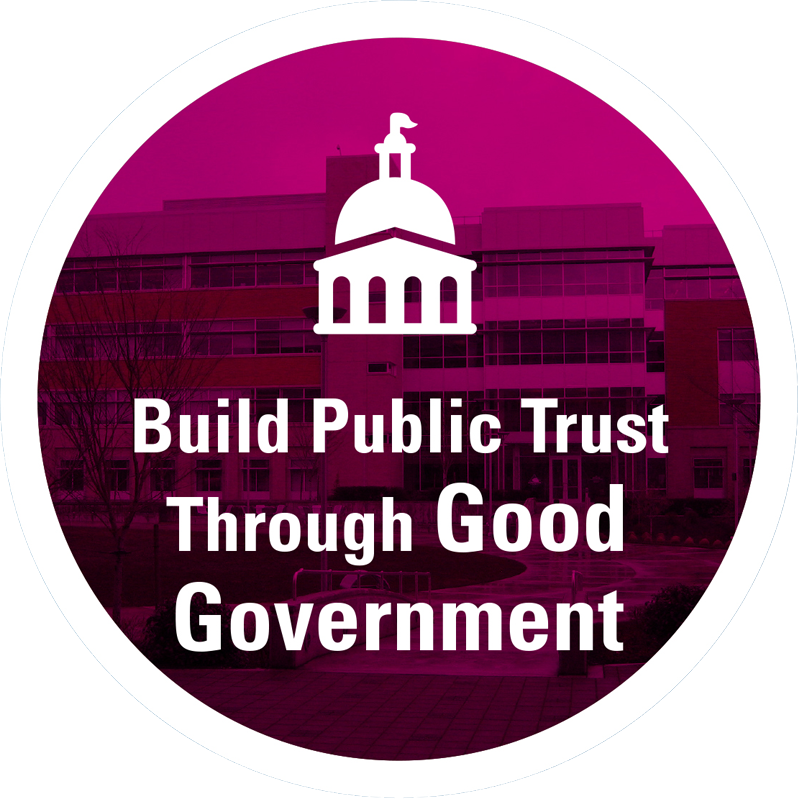 Build public trust through good government
Clackamas County provides a variety of services, and responsible use of public dollars is always at the front of our mind. We know trust begins with transparency, and we commit to providing updates during each phase of the project.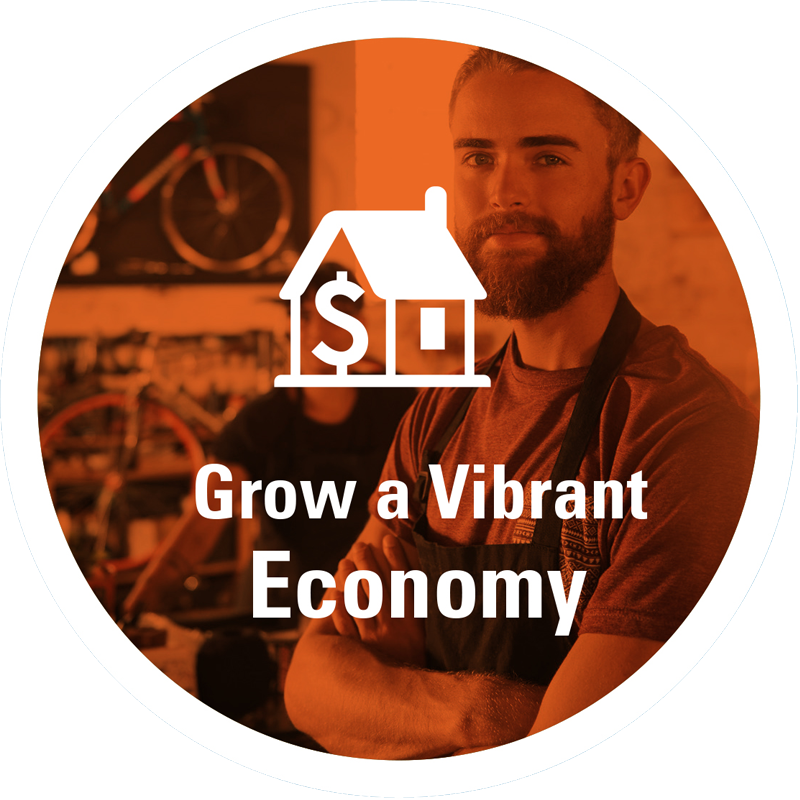 Grow a vibrant economy
In addition to jobs provided during construction, courthouses include a variety of public safety, administration, and social services careers. Courts also resolve business agreements and property transactions that help keep the economy moving.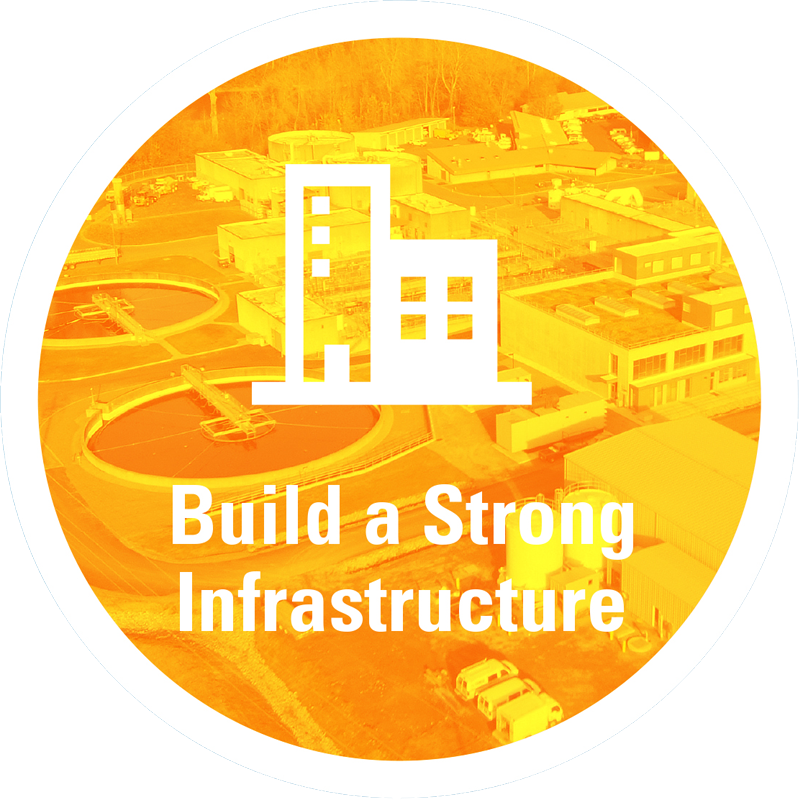 Build a strong infrastructure
Long-term investments like the courthouse will last for decades, improving the experience for hundreds, and sometimes thousands of residents, community members, public safety officials, and victims that enter the courthouse each day.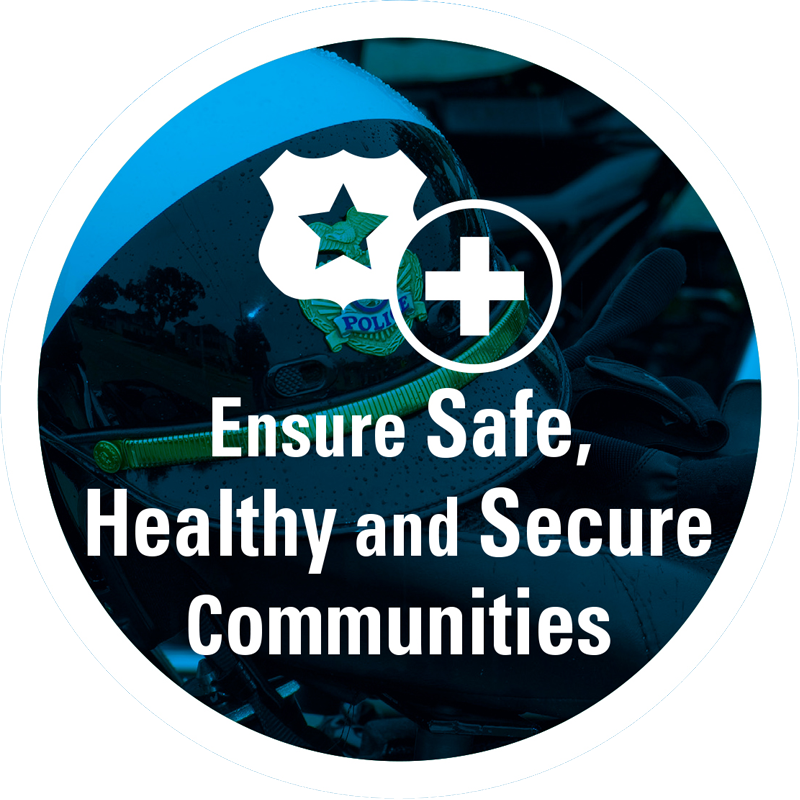 Ensure safe, healthy, and secure communities
It's the job of the courthouse to ensure everyone receives their day in court. Trial delays, proximity between the accused and their accusers, and hallways shared by criminal defendants and the public are just a few examples of the overwhelming public safety need.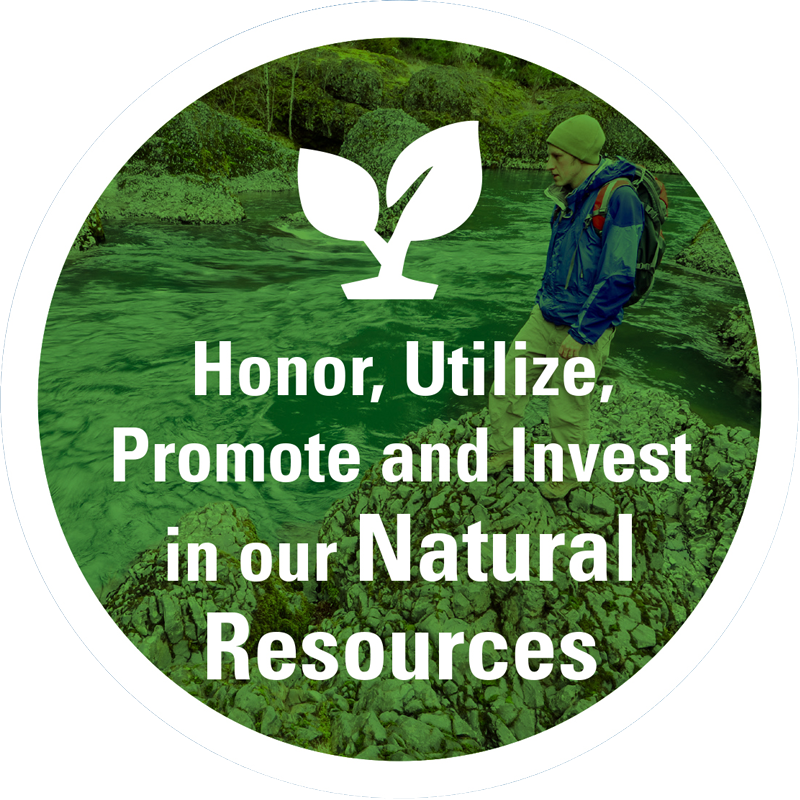 Honor, utilize, promote, and invest in our natural resources
Clackamas County views public infrastructure investments through a lens of carbon neutrality, which includes the buildings we own and operate. A new courthouse allows the county to step closer to carbon neutrality by pursuing climate friendly building materials like cross-laminated timber and carbon neutral energy resources like solar power.
Resources
Policy Sessions
News Coverage