Clackamas County needs a new courthouse to effectively and safely serve the public.
The existing courthouse was built in Oregon City in 1936 for the county's 50,000 residents – today the county is home to more than 420,000 people. After more than 80 years of patchwork upgrades to meet growing safety and capacity demands, our courthouse has become functionally obsolete. Critical improvements are needed that can no longer be met by this historic public building.
Clackamas County is proud to serve the public by working to build a new courthouse that improves access, is safe for both visitors and employees, resolves known seismic stability risks, and provides enough courtrooms so our judges can keep up with demand.
Timing is Everything
The state of Oregon has established a program that provides 50% in matching dollars to construct new courthouses. This program has already supported the construction of new courthouses in Jefferson and Multnomah counties, and Clackamas County has been prioritized as next in line.
The state has budgeted $33 million in match funds for the planning, design and early stage construction of the new Clackamas County Courthouse. The total project budget is still being developed based on the county's ability to fund its 50% share, and will be approved by the Board of County Commissioners and the state before final design and construction begins.
Clackamas County is committed to securing these funds from the state by exploring multiple options to secure its share of the funding while minimizing impacts to other essential programs and services. Simply put, without the funding contribution from the state, it would be extremely difficult for the county to fund the full cost of a new courthouse, a fact the state legislature acknowledged in establishing the courthouse funding program.
Do we really need a new courthouse?
No one enters a courthouse on their best day, but if you are visiting, it's the county's job to ensure your safety. Here are a few things you might notice in the existing courthouse that warrant the need for replacement.
Victims in close proximity to defendants in public areas and courtrooms
Tight entrances, exits and security checkpoints mean it takes longer for people to get into and out of our courthouse exits and security checkpoints
Exposed wires along walls, walkways, and seating areas
Criminal defendants being transported in the same hallways as the public
Poor ventilation throughout the building
Overcrowded courtrooms
Foundation issues from soil erosion on the rear of the building, along the bank of the Willamette River, making the building less seismically sound
Clackamas County's Commitment
Building a new courthouse aligns with all five strategic priorities in Clackamas County's Performance Clackamas plan and goals on Climate Action.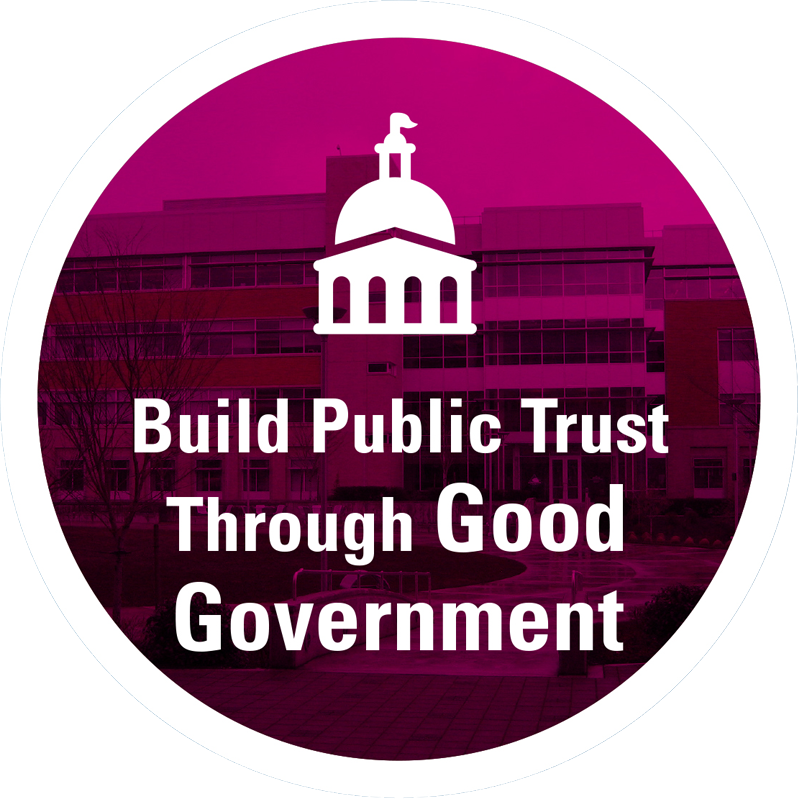 Build public trust through good government
Clackamas County provides a variety of services, and responsible use of public dollars is always at the front of our mind. We know trust begins with transparency, and we commit to providing updates during each phase of the project.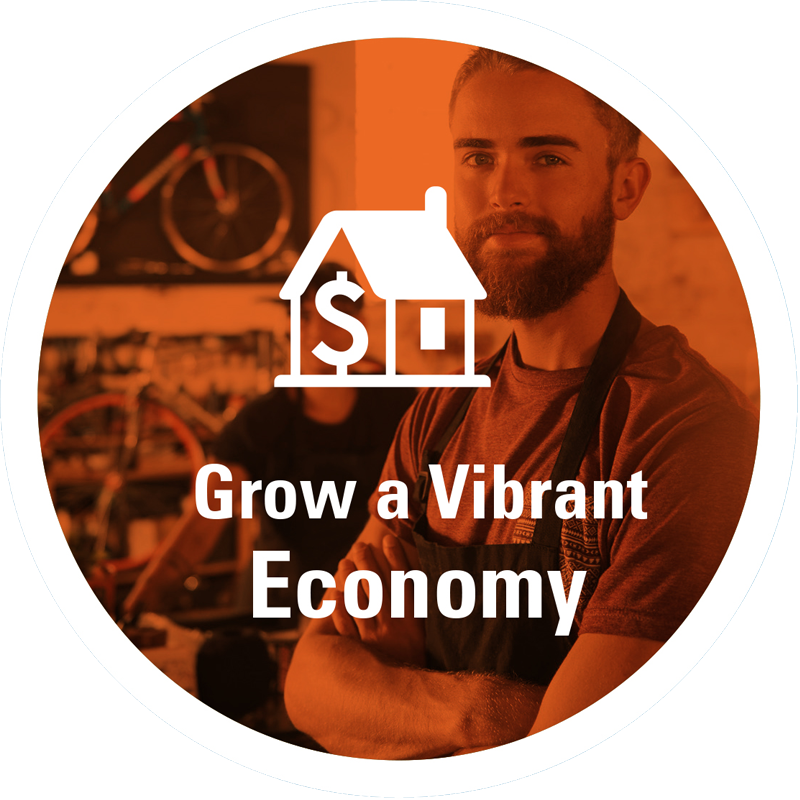 Grow a vibrant economy
In addition to jobs provided during construction, courthouses include a variety of public safety, administration, and social services careers. Courts also resolve business agreements and property transactions that help keep the economy moving.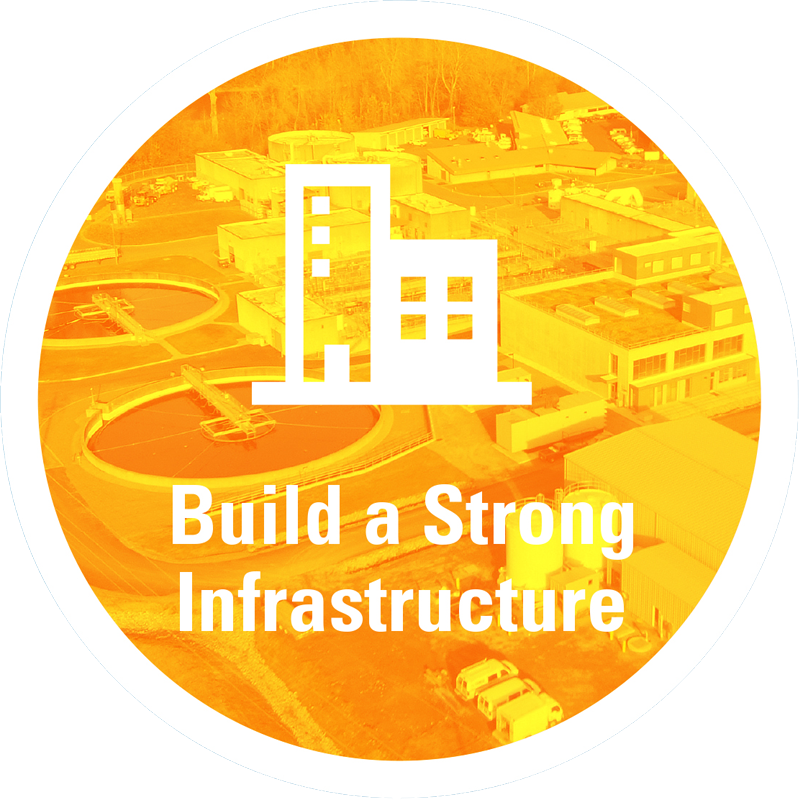 Build a strong infrastructure
Long-term investments like the courthouse will last for decades, improving the experience for hundreds, and sometimes thousands of residents, community members, public safety officials, and victims that enter the courthouse each day.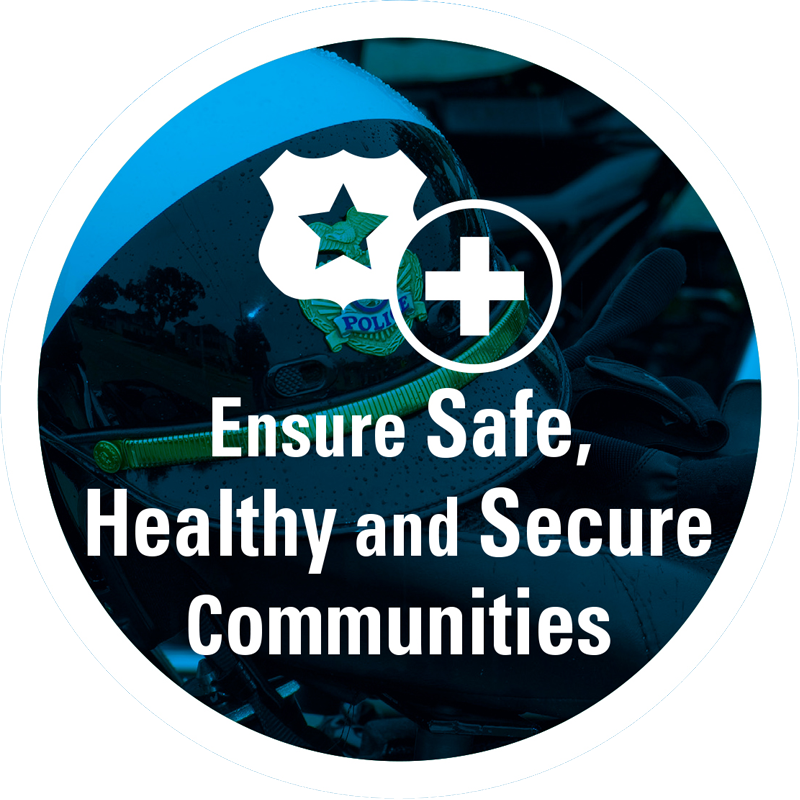 Ensure safe, healthy, and secure communities
It's the job of the courthouse to ensure everyone receives their day in court. Trial delays, proximity between the accused and their accusers, and hallways shared by criminal defendants and the public are just a few examples of the overwhelming public safety need.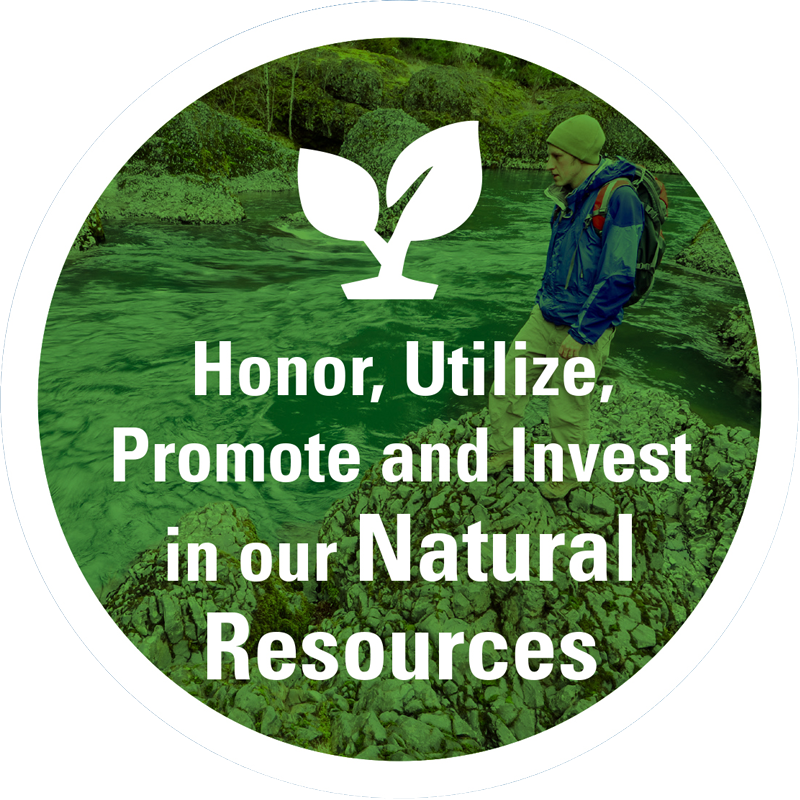 Honor, utilize, promote, and invest in our natural resources
Clackamas County views public infrastructure investments through a lens of carbon neutrality, which includes the buildings we own and operate. A new courthouse allows the county to step closer to carbon neutrality by pursuing climate friendly building materials like cross-laminated timber and carbon neutral energy resources like solar power.
Progress Report
Recent Activity (updated January 2021)
In December 2020, Clackamas County Commissioners approved a plan to pursue a public-private partnership in which the private partner would finance, design and build the new courthouse.
A public-private partnership provides the best value in keeping with the County's commitment to affordability. Clackamas County is requesting $94.5 million in matching bond funds from the 2021 Oregon Legislature, which represents the state's final installment of funds toward the $189 million project. The state's 50% matching funds of the estimated total cost of $189 million will be applied against the private financing after the new courthouse building is complete and ready for occupancy.
The 2019 Oregon Legislature provided $31.5 million in bond funding for design and engineering, which is being incorporated into the 2021 request due to project delays associated with COVID-19 and the 2020 wildfires. The 2017 Oregon Legislature provided $1.2 million in general fund dollars for initial planning of the new courthouse.
Next Steps
The Courthouse Replacement Project has four clear phases: planning, design & pre-construction, construction and relocation and opening. The new courthouse is anticipated to be complete and ready for occupancy in 2024.
Phase I: Planning
Determine need for a new courthouse – Complete
High-level estimate of space requirements for a new courthouse – Complete
Initial and conservative cost projections provided to the state – Complete
Secure USDA Wood Innovations Grant – Complete

Explore Cross Laminated Timber design concepts and perform lifecycle analysis – Nearly complete

Finalize Funding Plan and Project Affordability Target – In process
Phase II: Design and Pre-Construction
Timeline: Estimated 18 months
Phase III: Construction
Timeline: Estimated 30 months
Phase IV: Relocation and Opening
Frequently Asked Questions
Interested Vendor Information
The county is not accepting unsolicited sales information at this time. Please check this website regularly for project updates.
Clackamas County is currently in the process of determining the best procurement/contract method for the new county courthouse project.
The Board of County Commissioners has directed that Cross-Laminated Timber (CLT) be used in the construction of the new courthouse to align with the county's Forest Economic Development and Sustainability policies. A county task force has researched the inclusion of CLT for the project and that research will inform the proposed contracting method.
The county has not retained a primary design or construction firm for the project. Once Requests for Proposals are issued, all formal solicitations for the project will be posted on the County Bid and Contract Information page as well as on the Oregon Public Information Network (ORPIN).
Wood Innovation Grant
Clackamas County was awarded $100,000 from the U.S. Forest Service as part of the 2019 Wood Innovation Grant program. The funds are being administered by Clackamas County's Economic Development team, supporting work by the University Of Oregon School Of Architecture and Oregon State University's Tallwood Design Institute, to consider how cross-laminated timber, or mass timber, could be used in the construction of a new county courthouse.
Students in the University of Oregon fall 2019 Design Studio prepared six courthouse designs incorporating mass timber elements. Two designs were then selected to undergo a Life Cycle Analysis that will include consideration of cost differences and environmental benefits of using mass timber compared with more traditional materials in the construction.
Learn more about the students and their designs.
Resources
Policy Sessions
News Coverage