Sign up to Track Your Ballot!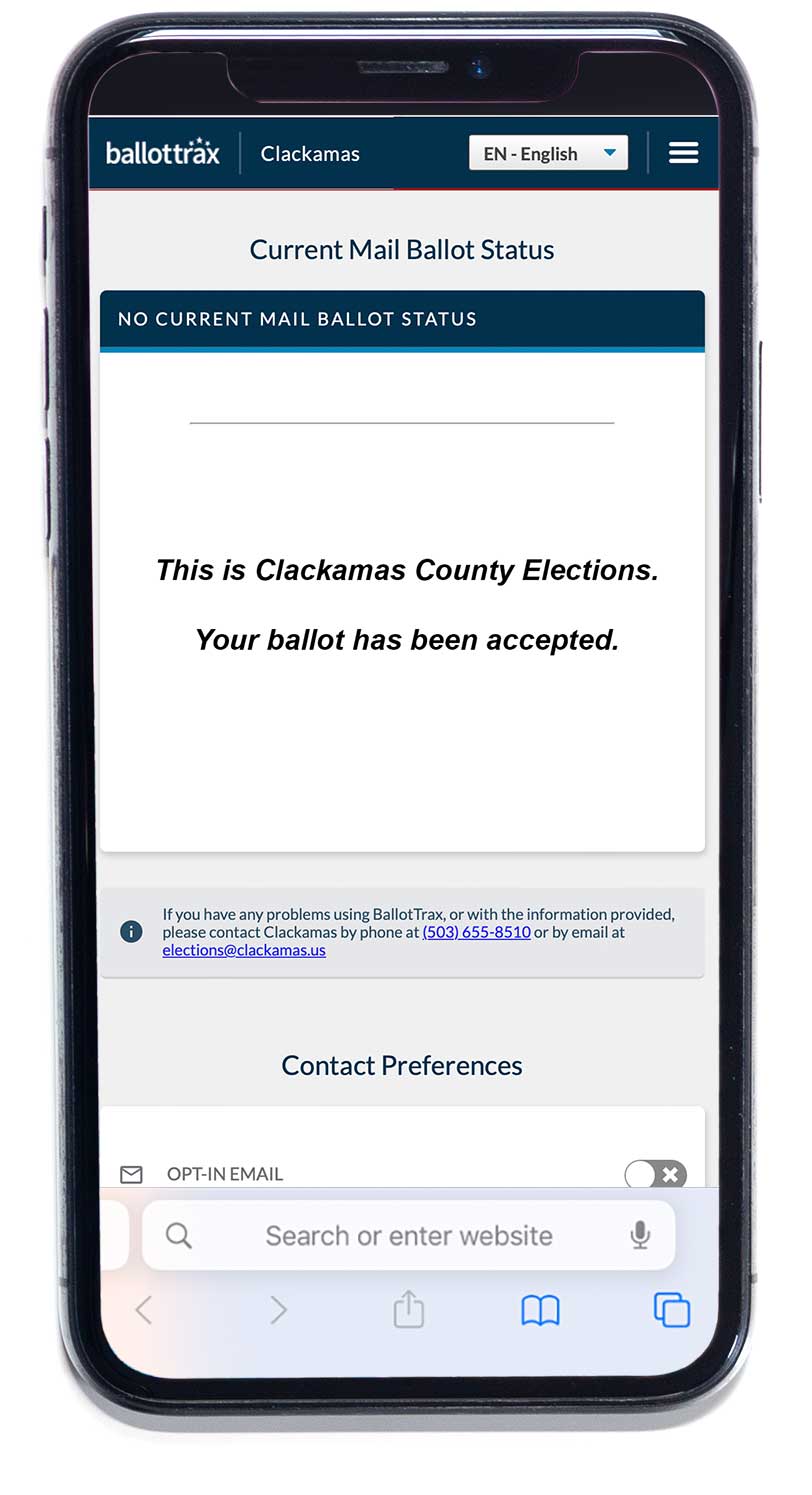 Trust that your vote counts with simple, secure, mail ballot tracking! Know where your ballot is in the voting process — from mailed to accepted.
As a Clackamas County voter, you can sign up to receive alerts via text, phone, or email. Know when your ballot is mailed to you. After you vote and return your ballot, be alerted when it has been accepted for counting. Your vote remains anonymous and confidential.
Sign up online for Track Your Ballot. This service is free for the voter. If you have any questions, please call Clackamas County Elections at 503-655-8510 or email us at elections@clackamas.us.