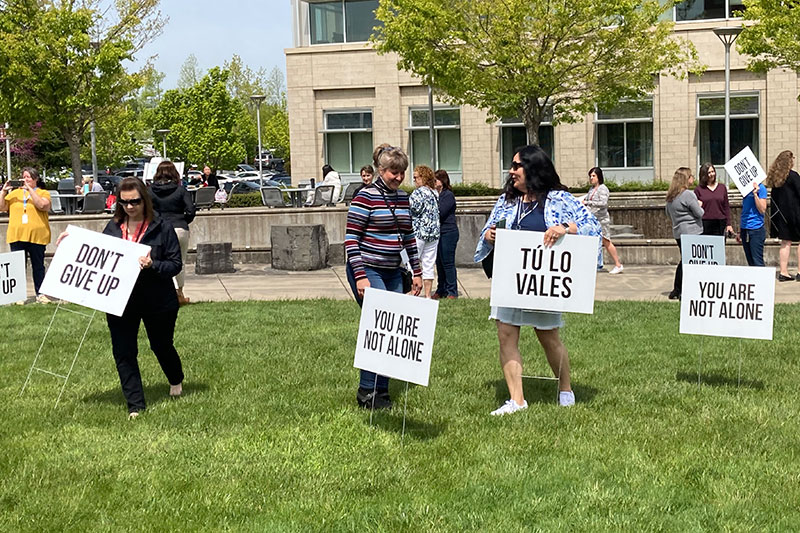 During Suicide Prevention Awareness Month, Clackamas County is hosting a Sings of Hope Rally with Chair Smith.
Plant a sign and stay to enjoy a Depressed Cake Shop Cupcake from Fat Cupcake (sale proceeds will go to the American Foundation for Suicide Prevention).
We will also be distributing free secure storage items such as rifle/pistol cases and medication lock boxes that are available to all Clackamas County residents.
Learn more about how you can #InspireHope during Suicide Prevention Awareness Month.