Main Content
Clackamas County is designing and building two libraries – one in the City of Gladstone and one in the Oak Lodge service area – to meet the growing needs of residents. The two libraries will be jointly operated to maximize efficiency, achieve economies of scale and provide high-quality, consistent services to all residents.
Current Gladstone and Oak Lodge library buildings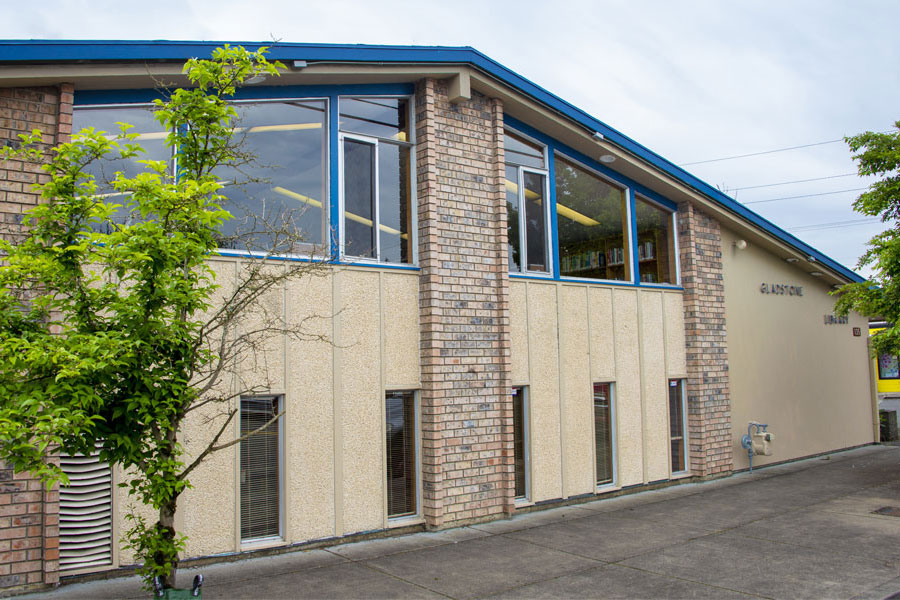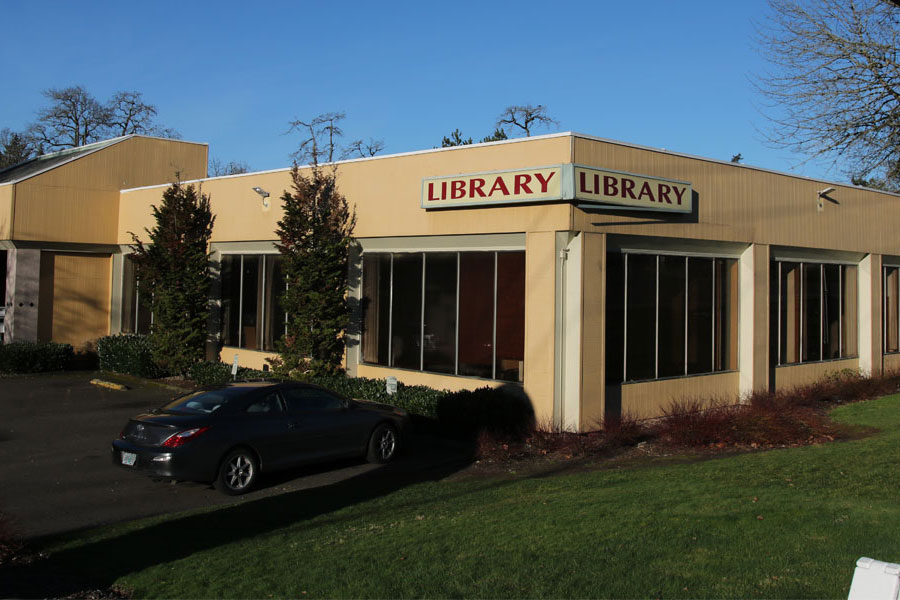 For years, the Gladstone and Oak Grove/Jennings Lodge areas have been in need of new, modern library facilities.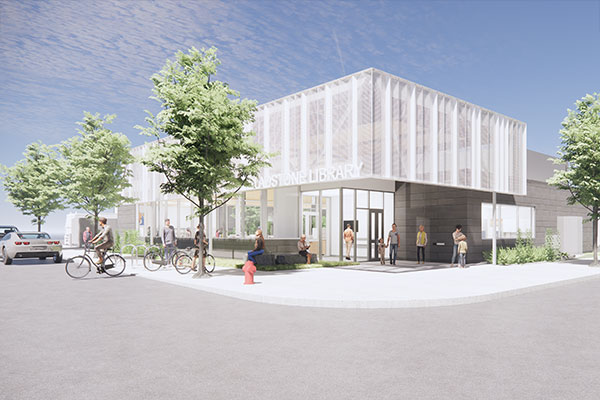 Architect's drawing of exterior of new Gladstone Library
Gladstone Library
The new Gladstone Library will be located at 525 Portland Ave., Gladstone, at the corner of Portland Ave. and Dartmouth. The building master plan is complete, the former Gladstone City Hall, which was located on the construction site, has been removed, and construction is beginning in June 2023. The library is expected to be completed by summer 2024.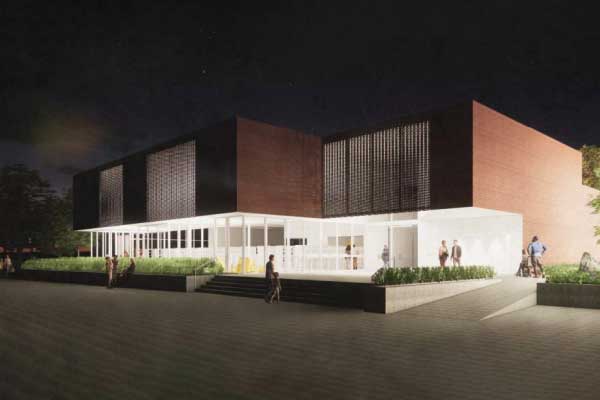 Architect's drawing of exterior of new Oak Lodge Library
Oak Lodge Library
The new Oak Lodge Library will be on property owned by North Clackamas Parks & Recreation District (NCPRD) at 3811 SE Concord Road that is also the location of the historic Concord School building. The library building is being designed; construction is scheduled to begin in fall 2023. NCPRD is planning to convert the adjacent school building into a community center and build a new park on the property.
Library Progress

Oak Lodge Library
July 2023

Removed underground fuel tanks
Completed miscellaneous demolition
Installed temporary shoring along north and east sides of the property
Building permit drawings approved by county

August 2023

Rough grading (estimated)
Install underground utility pipes (estimated)
Excavate and form the building foundation (estimated)
Staff and Opsis Architects drafting request for proposals (RFP) for public art

Sept. 2023

Art Committee review of request for proposals (estimated)
Contractors coordinating live construction camera for public to view construction activities online (estimated)

Oct. 2023

Send out call for art proposals (estimated)
Concord Site (Oak Lodge Library, Park, Community Center)
May 2023

Design for the library, park, hardscape and parking area completed and reviewed by county Design Review Committee
Conditional use application for Library and Community Center approved by county Planning Division

July 2023

Board of Commissioners approved guaranteed maximum price (GMP) for Oak Lodge Library.

Aug. 2023

Art Committee reviewed request for proposals to incorporate art inside and outside the library.
Developing guaranteed maximum price for North Clackamas Parks & Recreation District components of the project.
In response to review, design updates for utilities, parking and Concord Road improvements

Sept. 2023

Submitting for a grading permit and an erosion control permit, which will allow mass excavation and underground utility work to start as soon as possible.
Construction begins
Art Committee to finalize art site and overall themes for art request for proposal

Oct. 2023

Design in progress for Community Center, including new accessible entry, heating/cooling upgrades and new elevator (estimated)
Design in progress for playground (estimated)
Send out call for art proposals.