Main Content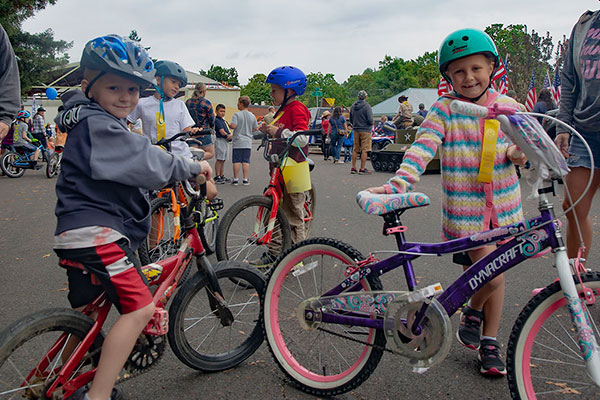 The first annual Youth Bike Safety Day sponsored by Clackamas County Safe Routes to School, is scheduled for 11 a.m. to 2 p.m., Saturday, June 24. School-age children and their families are welcome to drop by any time in the west parking lot of the Clackamas Community College Harmony Campus at 7738 Harmony Road, Milwaukie.
Many free, fun bicycle safety activities will be available, including safety skills courses, helmet giveaways, bicycle maintenance checks and a bike decorating station. There will also be information to take away about the Safe Routes to School program and transportation safety.
No pre-registration is required for the event; people are invited to just show up any time within the three-hour period.
The event is co-sponsored by the Street Trust, an organization that advocates for multimodal transportation options that prioritize safety, accessibility, equity, and climate justice in the Portland Metro Region.
The Clackamas County Safe Routes to School program works to increase the number of students biking and walking to school by providing safer walking, bicycling and riding routes. The program engages with community members, schools and other organizations to educate school-aged children in safe walking and biking practices and providing engineering improvements around schools such as crosswalks, signage and sidewalks.