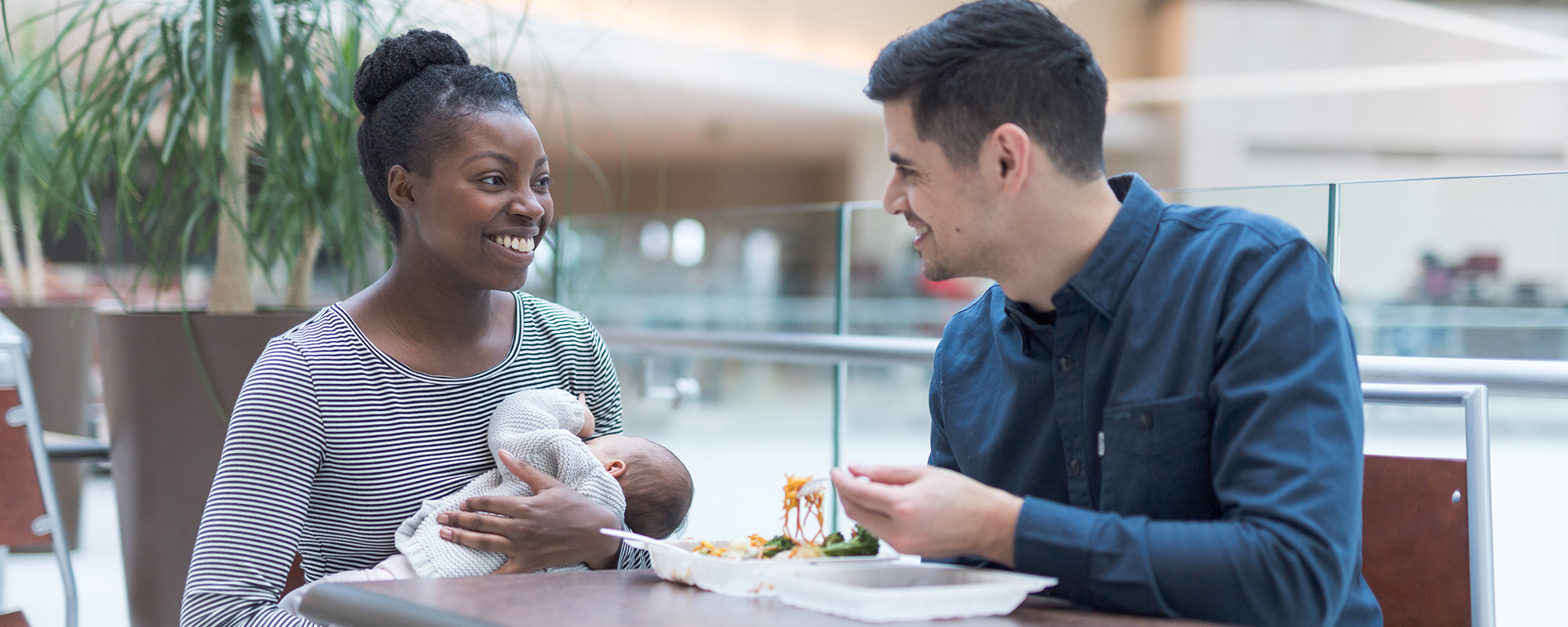 WIC is here to help you reach your breastfeeding goals!
Our staff are trained, experienced and excited to help you gather information, set goals and get breastfeeding off to a good start. We have several free and flexible options available to meet your needs.
Peer Counselors: One-on-one support from mothers who are experienced with breastfeeding and have special training to help you breastfeed successfully.
Interested in prenatal breastfeeding education? It's one of our specialties! Contact us today for more information on what is currently being offered.
Other services: In person (including weight checks), phone, text, and email breastfeeding support during our walk in hours. Breast pumps may be available depending on circumstances.
We are here to support all WIC moms (including working/pumping moms) in breastfeeding their babies of all ages. Call us at 503-723-4932 for more information, or text CWIC to 85511 to receive a text from a breastfeeding peer counselor.
Need evening or weekend help?
Call your doctor or midwife's office.
Call the birth center or hospital where you delivered to talk with a Lactation Consultant or Postpartum Nurse.
Leave a message for us for non-urgent matters to be returned when we are in the office again (503-723-4932).
We look forward to working with you!
Clackamas County WIC, Breastfeeding Peer Counseling Program
503-723-4932