The federal American Rescue Plan Act (ARPA) provided relief funding to local governments during the COVID-19 pandemic. Criteria to spend these funds is outlined by the federal government.
Clackamas County received approximately $81.2 million, which must be dedicated by December 2024 and spent by December 2026. With these funds, Clackamas County is committed to supporting our community.
*The figures reflected below were last updated on July 6, 2023.
How the Funds Are Being Spent
How much has been committed?
100% of the $81,227,922 has been committed to county projects.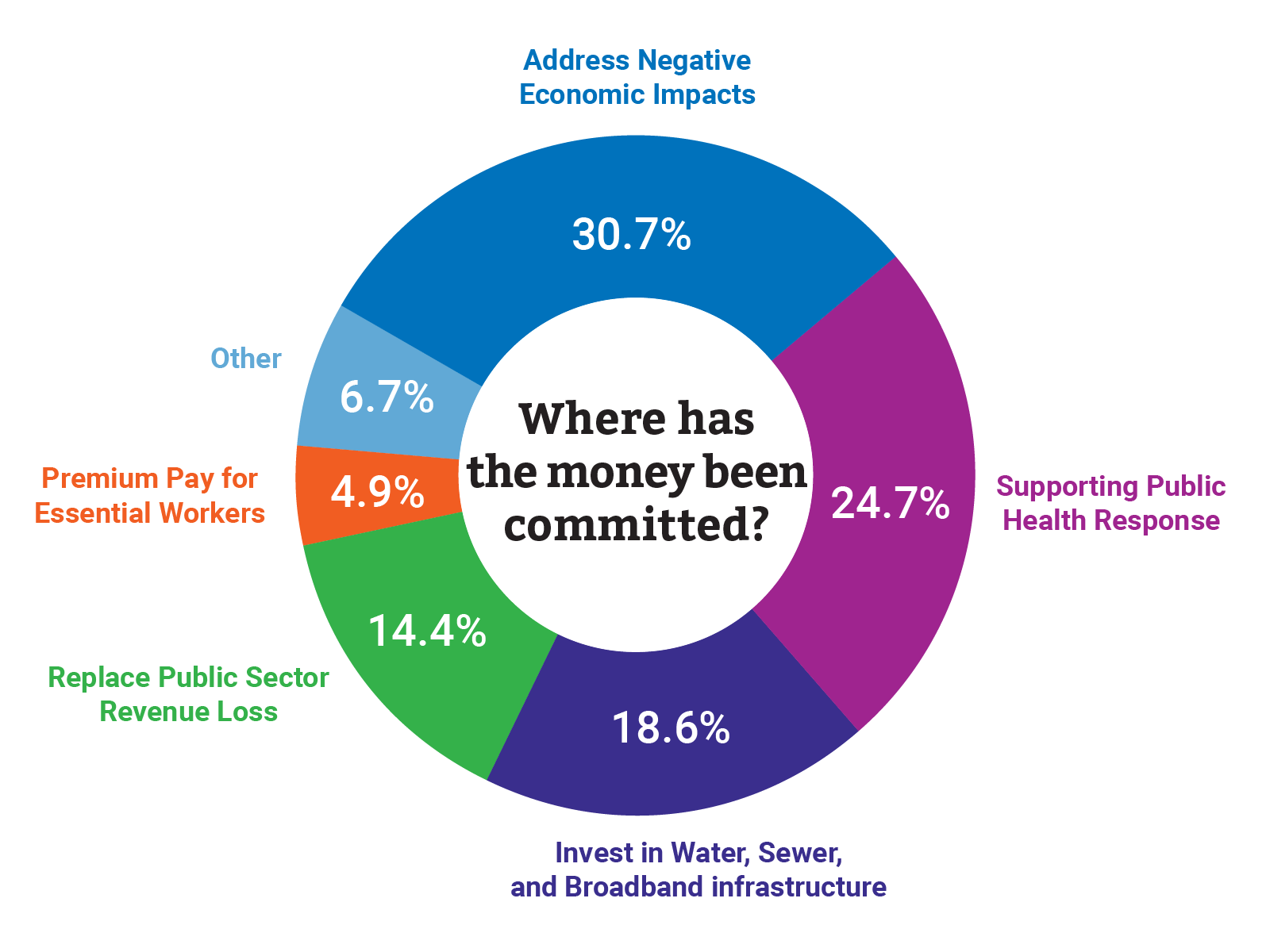 What are the largest expenditures?

All Commitments
All commitments of ARPA funds allocated by the Board of County Commissioners can be found below, categorized by area of funding (as specified by the federal government). Note: Some figures may be slightly rounded.
Survey Results
Prior to commissioners allocating the vast majority of the first round of APRA funding, in May 2021, Clackamas County invited residents to take an unscientific survey to gauge how the community values different uses of the funds. Our community responded! More than 3,600 people took the survey, which was the second-most survey responses in county history. The survey results were just one of many resources county commissioners rely on when making decisions about how best to invest funds.
You can view the full survey results and analysis. Please note that respondents who failed to indicate they live in Clackamas County were filtered out of these results.