Volunteer opportunities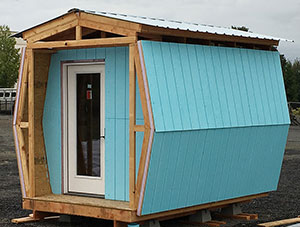 Volunteer spots are full for construction of the sleeping pods, but please keep checking here for future volunteer opportunities.
The shelter site will have up to 30 sleeping pods (similar to the photo). The first set of these pods was built by volunteers during October on the county's Red Soils campus in Oregon City.
County commissioner panel discussions on housing affordability
The Board of County Commissioners is holding occasional panel discussions to better understand the issue of housing affordability. These discussions offer information about current housing issues in our region, coalition building and partnerships, impacts and other strategic considerations.
The meetings are held at 9:30 a.m. in the Board Hearing Room on the 4th floor of the Public Services Building, 2051 Kaen Road, Oregon City. The public is welcome to attend to listen, but no public testimony will be taken.
Dec. 6, 2017
Sept. 20, 2017
audio