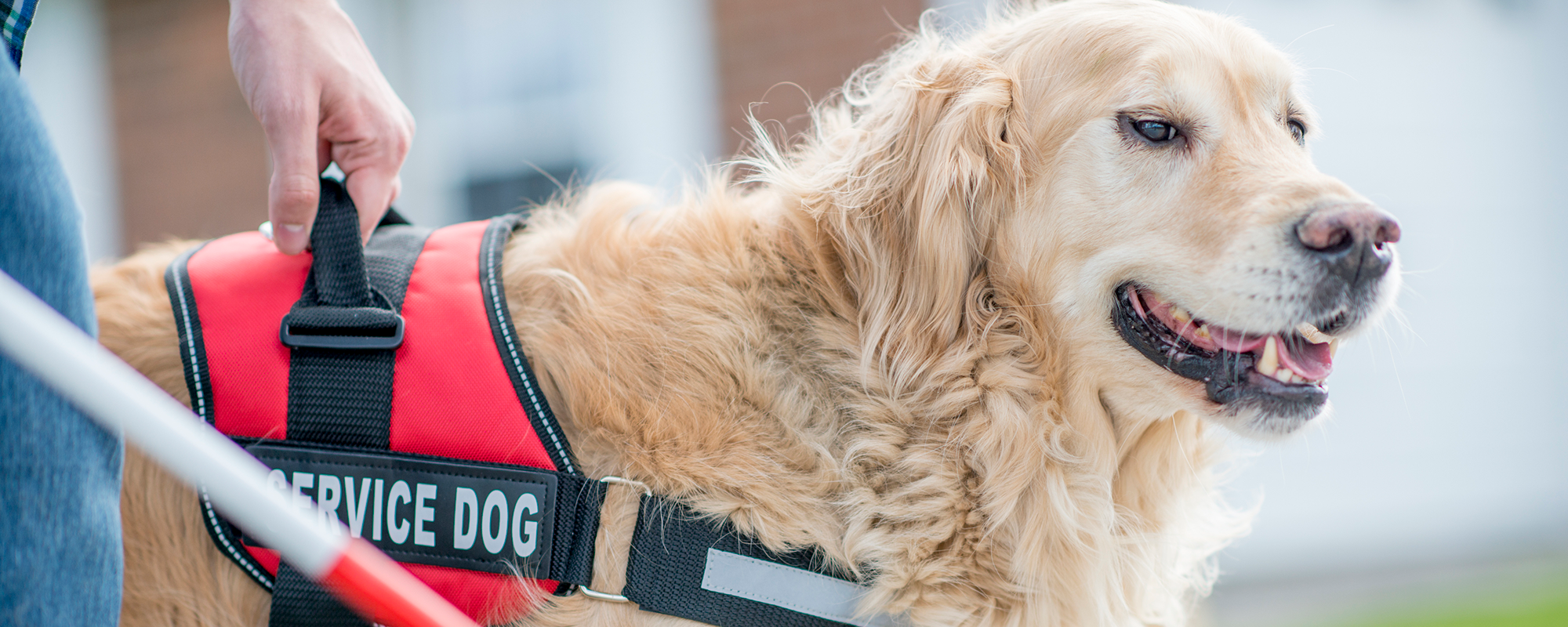 What Is A Service Animal?
A service animal is a dog that is trained, or in training, to perform tasks for the benefit of an individual with a disability. Other species of animals, whether wild or domestic, trained or untrained, are generally not considered service animals in the context of state and federal law. The work or tasks performed by a service animal must be directly related to an individual's disability. (28 C.F.R. §35.104; ORS 659A.143; OAR 839-006-0345).
Are Service Animals Allowed in County Buildings?
Yes. State and Federal law require service animals to be allowed in places open to the public such as the public areas within county buildings.
Animals that are not service animals are generally not allowed in county buildings.
Are Emotional Support Animals Allowed in County Buildings?
No. Animals used solely for the provision of emotional support, comfort or companionship are not service animals because such animals are not trained to perform work or tasks for a person with a disability
Things to Expect when Bringing a Service Animal to a County Building
You may be asked if the animal is required because of a disability
You may be asked to describe the work or tasks that the animal is trained to perform
Contact
Department Staff
Kristi Durham
Human Resources
503-742-5470