We work with landlords to ensure that housing opportunities are a good fit for our tenants. We want to make sure that working with the Housing Authority and our tenants and clients is a good experience for all involved.
Our services for landlords include annual free trainings on Fair Housing and Landlord Tenant Law, a quarterly newsletter, and opportunities to communicate regularly with our staff regarding program rules and requirements.
Landlord Handbook
A Guide to The Housing Choice Voucher Program
Download the Landlord Handbook.
Landlords Advertise Your Vacancies Here
GoSection8 provides free advertising for your listing, Rent Estimator feature and more. Check out the benefits and FAQ.
Free Landlord Education and Trainings
HACC offers Free Training Opportunities for Landlords and posts invitations here and through our Landlord Newsletter
No Current Trainings are currently scheduled due to COVID, but we are offering these online short courses:
Direct Deposit Information
Damage Claims
If you are a Section 8 landlord seeking recovery for damages made to a unit by a Section 8 tenant, the Housing Authority does not administer that program. The Housing Choice Landlord Guarantee Program is run by the State. Find out how a landlord can collect for damages.
News for Landlords
HMSpal is now online. Landlords can use this site to look up your payment history, turn on email notifications of payments, check your most recent payment, etc.
Information about Lead from FHCO for Landlords.
In an effort to keep Section 8 Program Landlords informed of updated, HACC issues a quarterly Landlord Newsletter:
Mold Prevention Reports for Tenants and Landlords
Online Landlord Resources
What Landlords Don't Know About Lead
In an informal survey of 500+ NW landlords representing 9,700+ rental units, it was found that:
25% still don't know that HUD / EPA requires lead disclosure in all residential units built prior to 1978 (including use of a specific brochure on the subject).
1% are still not aware that HUD / EPA also requires disclosure (with use of a different brochure) prior to many repairs or renovations made to pre-78 properties.
50% didn't know HUD / EPA requires that many repairs or renovations be done by a certified lead-safe contractor.
37% still don't know it is been illegal to deny housing to a resident simply because there are children in the household under the federal Fair Housing Act (even in pre-1978 properties).
The NW survey was informative in a couple more ways: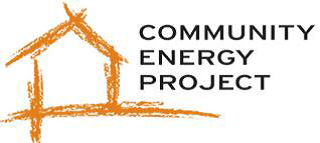 It uncovered confusion surrounding the two different HUD / EPA pamphlets. Only about a 1/3 knew there were two different brochures. To further confuse the matter, the newer Renovate Right pamphlet has been revised.
It also indicated that 64% of landlords surveyed didn't know that a metro area nonprofit offers free "living lead safe" workshops yet 83% indicated they planned to learn more about lead, reduce lead hazards, educate residents about lead, and / or inquire about a lead workshop.
Housing providers are required to know and comply with the federal lead disclosure and certification requirements. And, as recent cases demonstrate (see insert below), the penalties for non-compliance can be significant.
For Landlords and Property Managers that perform renovations on pre-1978 housing and are regulated by OHA
Recent Enforcement Headlines
Klamath Falls Landlord to Pay $24K for Failing to Notify Tenants of Lead Hazards, 06/27/2012
MD Landlord Imprisoned for Repeated Violations, 06/06/20122
Let the Leadline answer your Lead questions at 503-988-4000.
Forms and Documents for Landlords
For more information please call: 503-655-8267 or email landlordservices@clackamas.us