Main Content
"I never thought in my wildest dreams that I wouldn't have a home at my age. The wind is so cold, I wouldn't have made it outside another winter," says Marilyn, a 71-year-old county resident who slept outdoors in the area for around 15 years.
Her story is all too common. Marilyn became homeless through life circumstances that could happen to anyone.
"When I worked," she said, "I had a good salary." But after going through a divorce, enduring cancer and later becoming the victim of identity left, she eventually lost all her resources and her trailer. She looked for housing and services during her years of housing instability, but said there was never anything available.
In the beginning of 2022, Marilyn became unable to walk and learned she needed hip surgery. Her doctor told her she would not be able to get surgery until she had a stable, safe and clean address where she could recover – a common issue for people experiencing homelessness that serves to compound their challenges.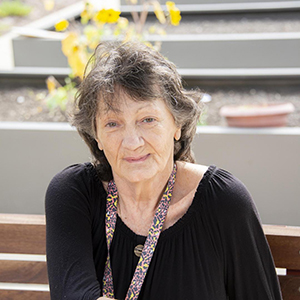 Marilyn
In June, Marilyn reached out to Clackamas County's newly created Coordinated Housing Access hotline.
"The woman who answered said she would put me on four different housing lists," said Marilyn. "In just a few weeks I got a call from heaven, saying, 'We have an apartment for you.' I moved into Tukwila Springs on July 6."
Marilyn was able to get her hip surgery immediately and is now walking well, enjoying the community at Tukwila Springs, and the heating and cooling system in her apartment. Her quick move into housing was possible because of the new regional affordable housing bond funds and the supportive housing services funds.
"My cat, Luna, and I just love this place," Marilyn said. "I take care of the other people who live here. I taught them how to play bingo. We have everything we need. More housing like this is the way to go to help with homelessness."
More than a place to live
Our nation's housing and homelessness crisis has impacted Clackamas County, and we see this in our community every day.
We know that the most effective solution for homelessness is coupling housing with social services such as employment and education support, physical and mental health care, substance use treatment and other needed services – a model called supportive housing. An influx of new funds from the Supportive Housing Services tax is now making this model possible in our county and is already changing lives. Voters approved this measure in May 2020 to help end homelessness across the region, and implementation began in 2021.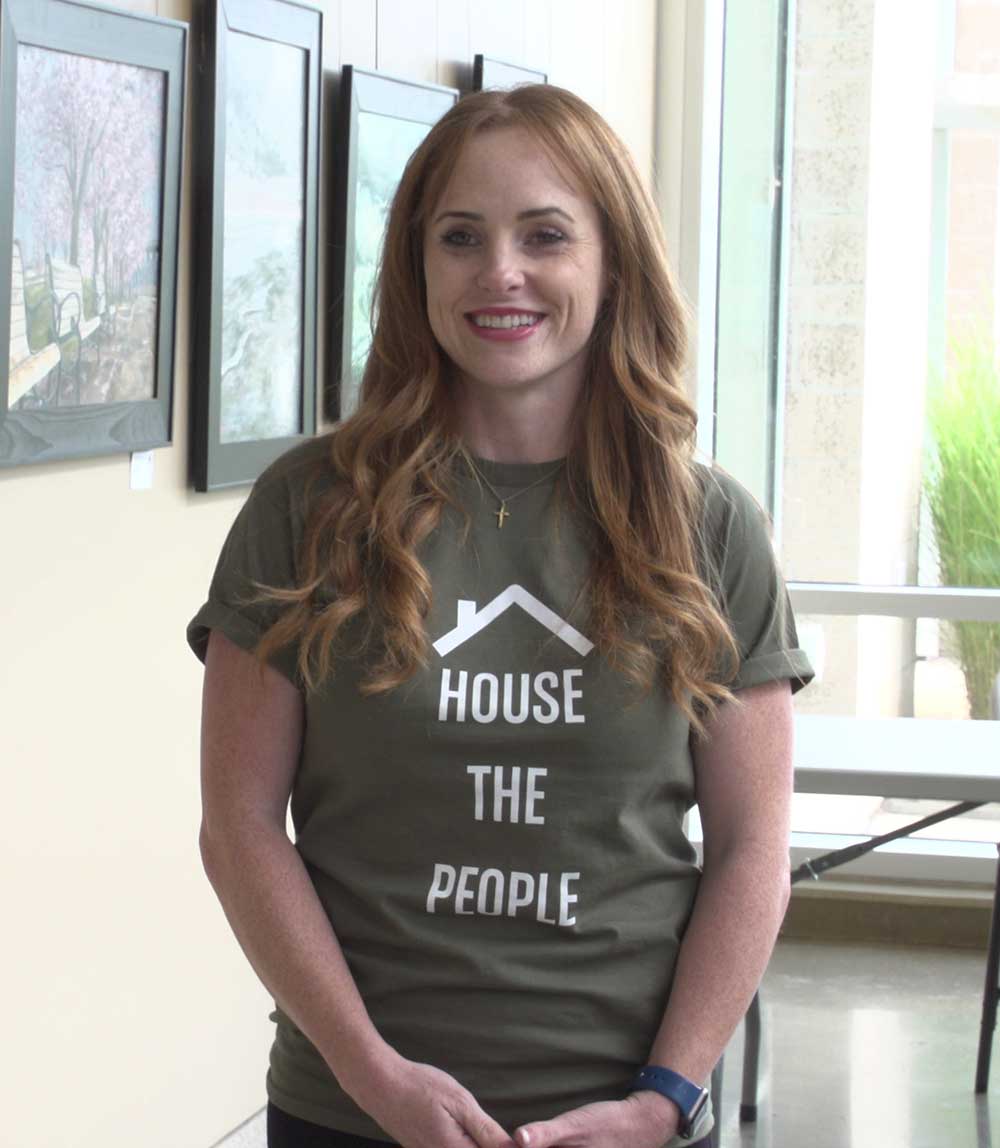 Lauren Adamski
"When I used to meet with people living outdoors, my hands were tied because I didn't have any housing or shelter to offer people," said Clackamas County Coordinated Housing Access Supervisor Lauren Adamski. "Our homeless services community is so hopeful now because we can offer real solutions and are moving people into housing quickly."
Infrastructure needed to match demand
Rising housing costs have made it harder for working families to afford a decent place to live, and the COVID-19 pandemic and inflation have worsened the situation for many. Research shows that the leading cause of homelessness is simply a lack of available housing.
In 2020, Clackamas County was short 5,800 homes that are affordable for extremely low-income residents alone, and short additional housing options for low-income and middle-income residents. Extremely low-income residents are primarily those on fixed incomes, such as retirees and people with disabilities.
We are seeing these results both in the numbers and in people's stories. In the first year of Clackamas County's new supportive housing services program, we saw:
170 people move into permanent, affordable housing
More than 200 households receive rent assistance
More than 260 households placed in transitional shelters with support services to help families get back on their feet and bridge the gap to permanent housing
"The first year of this program was focused on building new systems, infrastructure and staffing that had not existed in our county before," said Vahid Brown, Supportive Housing Services Manager. "These new systems provide a solid foundation to aggressively ramp up the program next year, so we will only see these numbers climb."
Part of this new infrastructure is a robust street outreach program. The goal of this program is to have by-name relationships with every person living outdoors in our county. Staff will visit people regularly to build trust and offer the services and housing they need. This program will enable the county to bring everyone indoors and eliminate prolonged homelessness here, which will benefit all residents and businesses in our community.
Building more housing solutions
Clackamas County has set a goal to build 1,500 new affordable homes in the county by 2025. Today, we are well on our way to not only meet but exceed that goal. Currently, there are 1,300 affordable homes either completed or in development.
Tukwila Springs, opened in Gladstone in late June this year, is one exciting community that brings us closer to meeting our goal. The community includes 48 studio apartments for older adults aged 50+ who are extremely low income with a health condition. Twelve of these apartments are reserved for Native American residents. Tukwila Springs has several thoughtful amenities, including murals by local Native artists, community gardens where residents can grow their own food and common spaces for resident activities. This is the first development completed in the county that uses regional affordable housing bond funds and the state's permanent supportive housing funds.
"Tukwila Springs was intentionally designed to provide supportive services on site," said County Commissioner Sonya Fischer at the grand opening.
"Whether it's behavioral health, employment assistance, help navigating complex systems to deal with substance use or other health-related needs. We know that housing plus services keeps people housed."
Clackamas County and the Clackamas County Housing Authority are rapidly building other communities like Tukwila Springs, and expanding the amount of housing available for our county residents. Most recently:
How to participate in ending homelessness
To stay updated on county housing activities and participation opportunities, sign up to receive our general monthly e-newsletter or our supportive housing services e-newsletter. If you or someone you know is struggling to pay rent, call the coordinated housing access hotline at 503-655-8575.
Stories of Housing
Hear stories of real people who secured housing with help from Clackamas County.