Contact your garbage and recycling company to:
Start or stop service
Request an additional service or make changes to existing service
Report a missed pickup or collection issue
Update your contact information
Ask billing or collection service questions
Are you unsure which garbage and recycling company services your address?
Service Territory Maps
The following maps show the service territories of garbage and recycling companies in Clackamas County.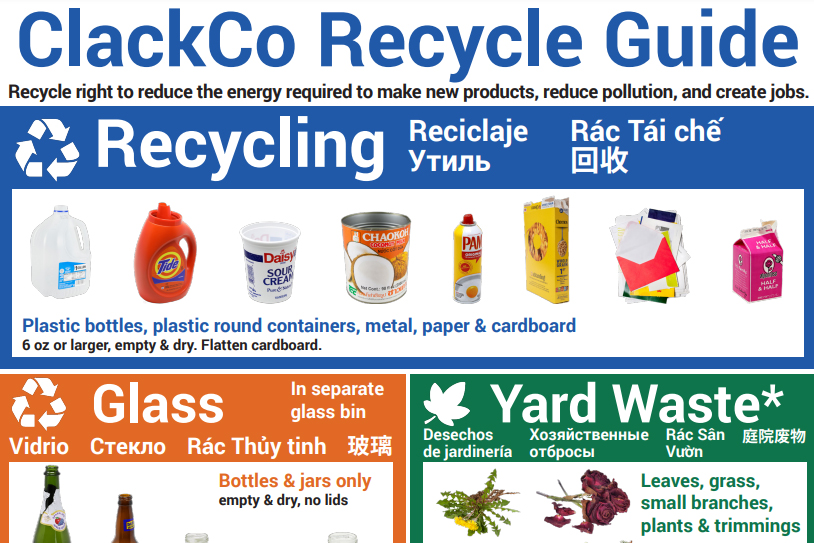 Your guide to each bin, including instructions and printable guides in multiple languages.