Clean water is the biggest lifesaver in human history.
Thanks to advances in producing clean water over the last 200 years, life expectancy in the United States has more than doubled to 78.8 years. Most people take drinking water coming out of taps in our homes for granted. It's also hard to imagine not being able to flush a toilet to carry wastewater away. The toilets and sewer systems we use today save millions of lives by preventing the spread of deadly diseases that come from dirty water.
At Clackamas Water Environment Services, we provide wastewater treatment services for more than 190,000 customers.
Each year, our treatment facilities clean more than seven billion gallons of wastewater. In the process, we convert materials that have long been considered "waste" into energy and natural fertilizer. We operate and maintain five resource recovery facilities, 23 pumping stations and more than 360 miles of pipes.
Our Facilities
Tri-City Water Resource Recovery Facility (TCWRRF)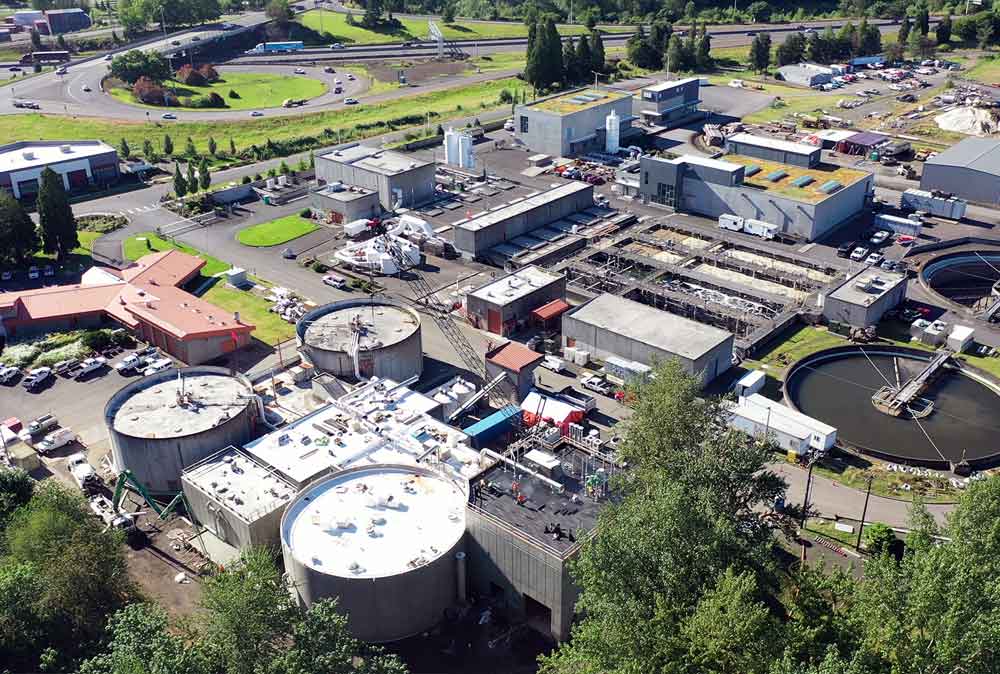 15941 S Agnes Ave, Oregon City, OR 97045
Brought online: 1986
The Tri-City WRRF is a regional treatment plant that serves customers in Gladstone, Happy Valley, Milwaukie, Oregon City, West Linn and unincorporated Clackamas County.
This facility includes a Membrane Bioreactor Process (MBR) and a new digester which creates 50% of the energy needed to run the facility.
On average, the Tri-City facility processes 9.94 million gallons per day.
Kellogg Creek Water Resource Recovery Facility (KCWRRF)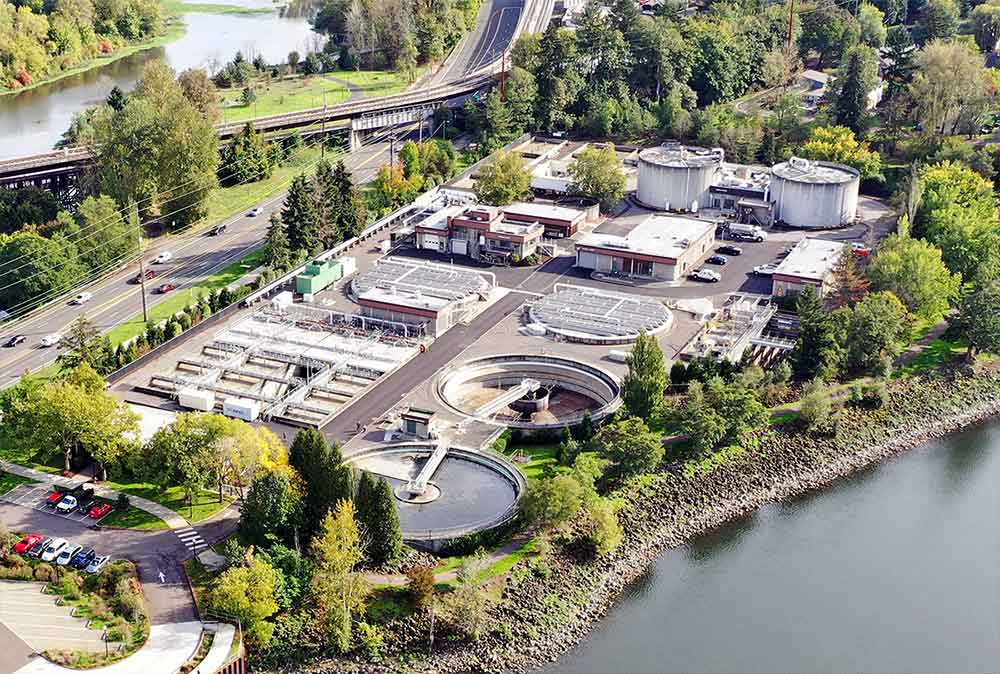 11525 SE McLoughlin Blvd, Milwaukie, OR 97222
Brought online: 1974
The Kellogg Creek WRRF serves customers in Happy Valley, Johnson City, Milwaukie and the North Clackamas Urban area.
This facility features an extensive refurbishment and upgrade of treatment processes and includes an active Good Neighbor Committee in partnership with the city of Milwaukie.
On average, Kellogg facility processes 6.82 million gallons per day.
Hoodland Water Resource Recovery Facility (HWRRF)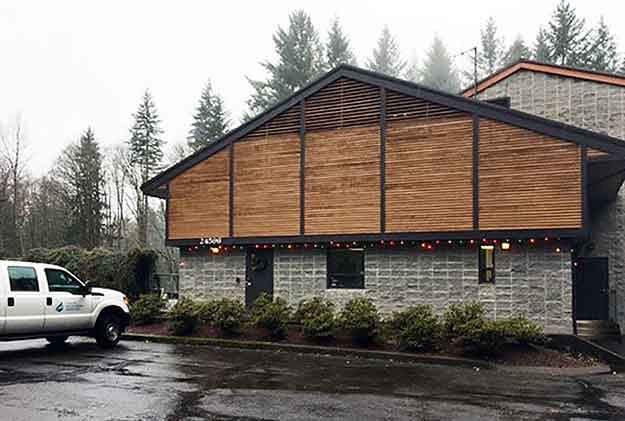 24596 E Bright Ave, Welches, OR 97067
Brought online: 1982
Hoodland WRRF serves customers in the Welches area.
Highlights of this facility include a treatment process called a Rotating Biologic Contactor (RBC) one of only three in Oregon, and a new standby generator that can sustain the entire treatment process.
On average, the Hoodland facility processes 400,000 gallons per day.
Fischer's Forest Park
Brought online: 1971
Fischer's Forest Park is a small treatment system serving one community. This site supports individuals with a septic system process and is not open for public tours.
Boring
Brought online: 1986
Boring treatment system serves a community of approximately 150 people. The station uses nitrification and ultraviolet light to clean water prior to discharging into the fork of Deep Creek.
Tour our Facilities
Learn how our technology works to:
protect the health of your family and the environment
produce clean water, energy and other useful products
support economic vitality
Ask questions and tell us about how we can keep you, our valued customer, informed and engaged. Children attending with their parents must be at least 10 years old.
Please complete the Facility Tour Request Form and email it to: WES-AdministrativeSpecialistRequests@clackamas.us
For more information, email wescustomerservice@clackamas.us or call 503-742-4567.
Due to construction and safety restrictions, tour availability may be limited.
Trash it, Don't Flush it!