Change of hours: During the COVID 19 crisis, the Sandy Health Clinic will offer clinic hours every Wednesday from 8 a.m. to 5 p.m. beginning April 6th. We will be closing our Monday and Friday evening hours.
37400 Bell St., Sandy, OR 97055 map | 503-655-8471
Located at the new Sandy High School - East Entrance (near the athletic fields)
Hours:
Monday and Friday
3 p.m. to 8 p.m.
Se habla español
Accepting new patients!
Your health matters here! The Sandy Health & Wellness Center will offers a convenient location for individuals and families to access affordable, quality medical care in the Sandy area! Clackamas Health Centers offers care on a sliding fee scale to eligible uninsured and underinsured people. No one is refused care due to an inability to pay.
Call 503-655-8471 to make an appointment today!

We provide quality health care at an affordable price for the entire family. Our skilled medical staff work with patients of all ages for anything from regular checkups and treatment of the common cold, to managing chronic conditions such as high blood pressure and diabetes, as well as:
Basic care for all ages.
Immunizations.
Family Planning.
Prenatal Care.*
Health Education.
STI Treatment.
*Initial confirmation and then referral to a nurse midwife at another location.
Clackamas Health Centers will NOT provide narcotics for pain on the first visit.
Payment
We accept Oregon Health Plan (OHP)/Medicaid, Medicare, and many private plans. For those without insurance or who are underinsured, we offer services on a sliding fee scale based on income (proof of income required) with a fee of at least $20 to be paid for medical visits at the time of appointment.
Staff
To best meet the needs of our patients, our staff works in partnership with each patient to strengthen his or her motivation for a commitment to change. The patient is at the center of the care team and is surrounded by the support of family, the medical provider, and medical assistants, all working together to improve the health of the patient.
61056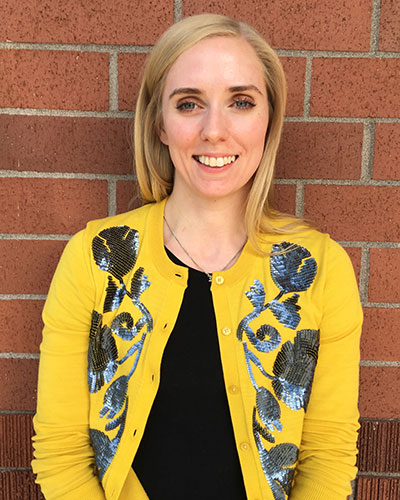 Melanie Schafer was born in Portland and went to Portland State University for her undergraduate education. She is a graduate of Loma Linda School of Medicine and returned to Oregon to complete her residency at Providence Milwaukie. Her interests include chronic disease management, addiction medicine and mental health. In her spare time, she enjoys spending time with family and friends, hiking, live music and sports.  
61056