Main Content
Gladstone & Oak Lodge Public Libraries are operated by Clackamas County
Visit LINCC for information on additional public libraries within Clackamas County
Welcome back to your libraries!
Notice: Effective Friday, Aug. 13, 2021, face masks for patrons 5 years and up are required inside the libraries in accordance with state and local mandates.
The Gladstone and Oak Lodge Public Libraries are fully open without time or capacity limits, and have resumed pre-pandemic hours. Open daily for browsing; holds pickup; printing/copying/scanning; study room use; reference services; computer use (up to three hours per session); Summer Reading registration; and Seeds for Sharing garden seed checkouts.
Summer Reading Program June–August 2021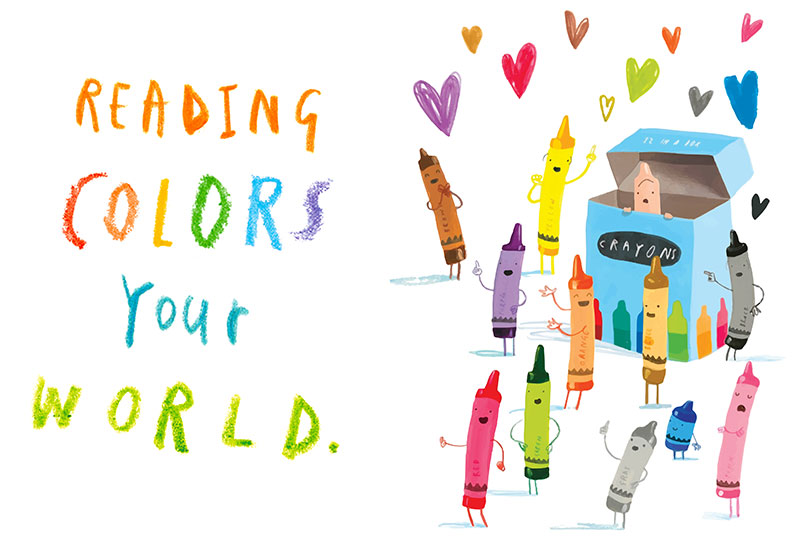 This year's theme, Reading Colors Your World, focuses on colors and the many ways that reading can expand your world through kindness, growth, and community. Readers of all ages and levels will be encouraged to get creative, try new things, explore art, and find beauty in diversity. From new reading challenges to StoryWalks® in the park, we hope you'll join us!
Note: This year's graphics feature artist Oliver Jeffers' illustrations from The Day the Crayons Quit. Check out this (and more) crayon adventures on LINCC!
READy Resources
With our MobilePrint Service™ from PrinterOn, you can use your personal computer or mobile device to print from anywhere. Simply submit your files, receive confirmation, then come to the library during open hours to release and print your documents using your email address. Standard fees apply.
Printing price per page:
10¢ black & white (single or double-sided)
50¢ color (single or double-sided)
We allow LINCC patrons a 50¢ printing credit per day
This free service helps patrons who can't visit a library in person receive and return library materials through the mail. Applicants must be eligible for a LINCC library card and have a mailing address in Clackamas County. Once approved, library items are checked out and mailed to you in green canvas bags along with a postage-paid return label and instructions for requesting additional items.
To apply, complete and submit this form to:
Oak Lodge Public Library
16201 SE McLoughlin Blvd.,
Oak Grove OR 97267
Email: oaklodge@lincc.org
Voicemail: 503-650-3187
Want to take advantage of our online resources, but don't have a valid LINCC library card? Clackamas County residents age 13 and over can apply for an eCard that can be used until you can visit a library in person and convert it to a full-use card.
Readers' Advisory and Bundles
Want to binge watch a TV series? Read the Harry Potter series in order to your grandkids? Get lost in Romance paperbacks? Let our Librarians help choose a bundle of books or movies customized for what you want and when you want it! Contact either library by email or phone to speak to a Librarian:
Gladstone Public Library
gladstone@lincc.org
503-655-8540
Online form
Oak Lodge Public Library
oaklodge@lincc.org
503-655-8543
Online form
Effective Dec. 1, 2019 Clackamas County will operate both the Oak Lodge and Gladstone Public Libraries.
Learn more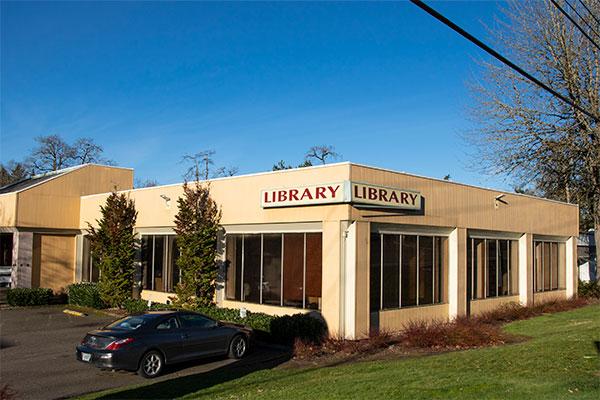 Oak Lodge Public Library
16201 SE McLoughlin Blvd.
Oak Grove, OR 97267
503-655-8543
oaklodge@lincc.org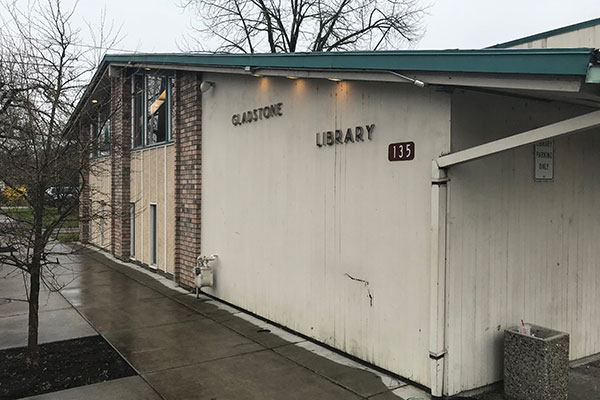 Gladstone Public Library
135 E Dartmouth Street
Gladstone, OR 97027
503-655-8540
gladstone@lincc.org
Library Cards and Accounts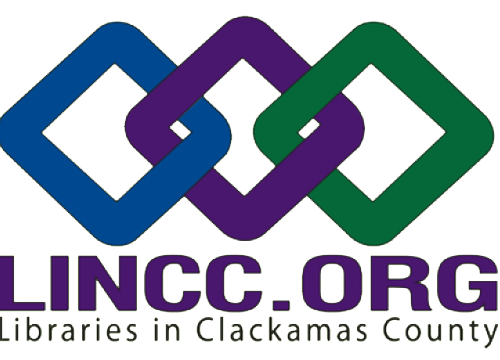 Libraries in Clackamas County (LINCC) provides services to the 13 member libraries within the Library District of Clackamas County
To get a library card, bring an official ID and proof of address to any LINCC Library Location. Residents of Clackamas, Multnomah, Washington, and Hood River County Library Districts, Camas, or the Fort Vancouver Regional Library District are eligible for a free library card for use at any LINCC library. Out of district residents can get a card for an annual fee.
Checking Out Materials
Loan Periods
| | |
| --- | --- |
| Most items | 28 days |
| Lucky Day items, new adult fiction books, magazines, DVDs, BluRays, video games and equipment | 14 days |
Renewals
Items can be renewed online, via automated Telecirc 503-659-8634, or by calling your local library during business hours.
Fines
| | Daily Fee | Maximum Fee (Adult) | Maximum Fee (Child) |
| --- | --- | --- | --- |
| Most items | 10¢ | $3 | $1 |
| DVDs and Blu-rays | 25¢ | $5 | $3 |
| Video games | 25¢ | $5 | $5 |
Reservations
Members with current library cards can reserve a lot more than books. Reserve community rooms for meetings as well as a limited number of free passes to cultural points of interest throughout the county.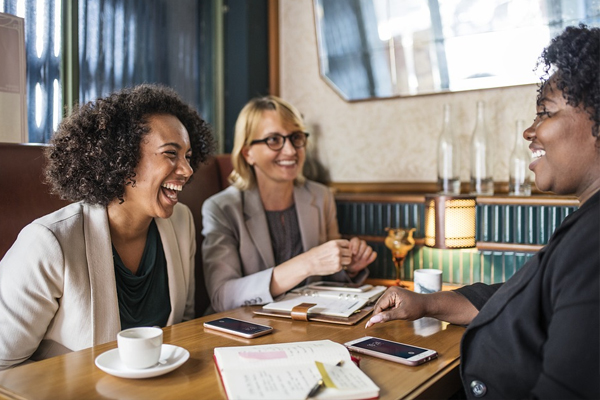 The Oak Lodge Public Library has a meeting room that groups can reserve for non-commercial purposes at no charge.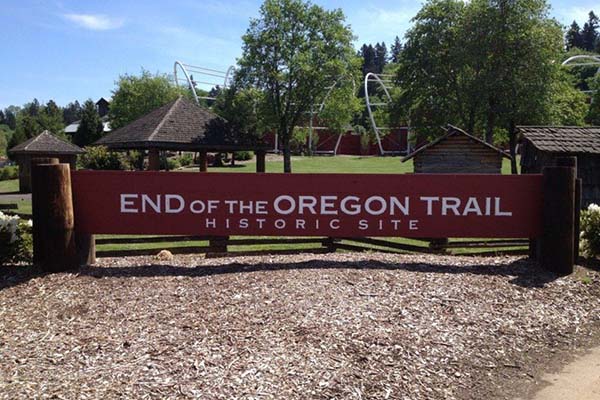 There is one pass per venue available for many local venues such as the Pittock Mansion, Evergreen Aviation and Space Museum.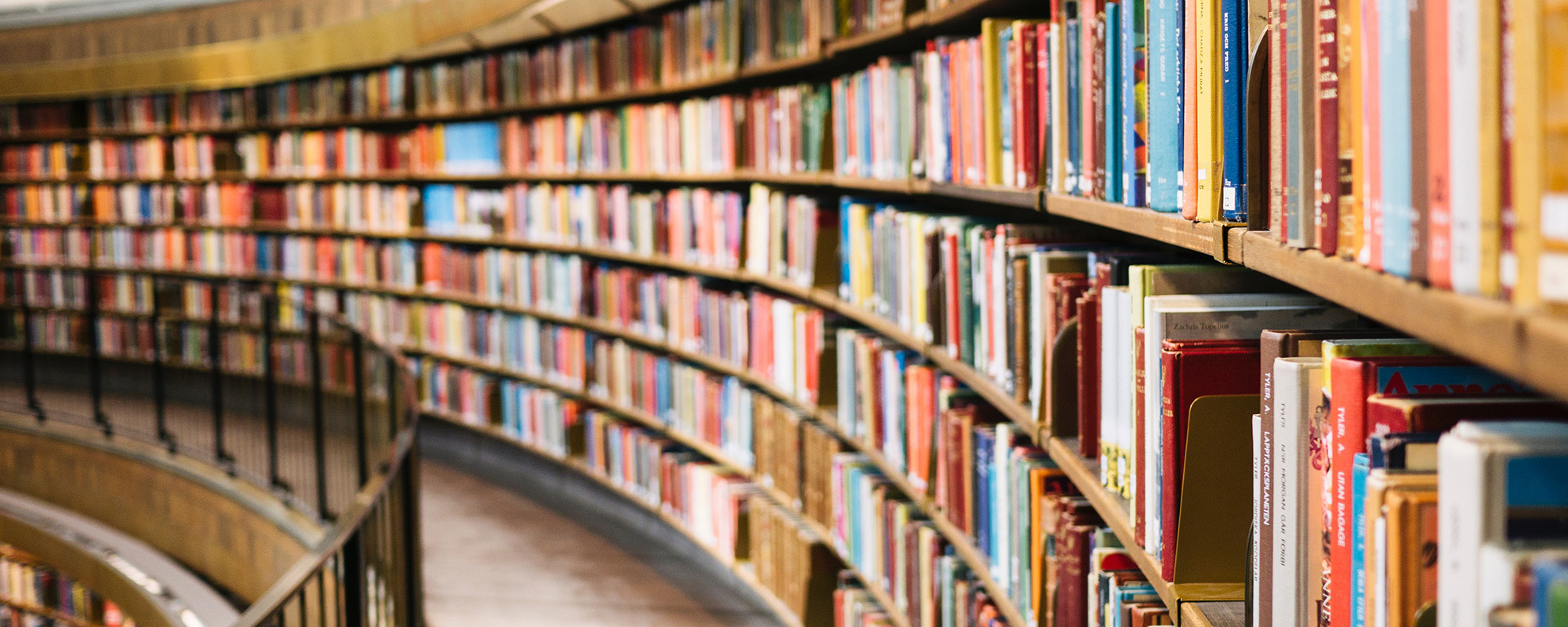 7176
Revised January 23, 2020
The Internet, as an information resource, enables the library to provide access to information beyond the confines of its own collection. It allows access to ideas, information and commentary from around the globe. However, the Internet is an unregulated medium. As such, it offers access to material that is personally, professionally, and culturally enriching to individuals of all ages. It also enables access to some material that may be offensive, disturbing and/or illegal.
The library upholds and affirms the right of each individual to have access to constitutionally protected material. The library also affirms the right and responsibility of parents to determine and monitor their children's use of library materials and resources. The library cannot control or monitor material that may be accessible from Internet sources. Parents are encouraged to work closely with their children in selecting material and Internet sites that are consistent with personal and family values and boundaries. Children are encouraged to talk with their parents about using the Internet.
Computer and Internet Use Rules and Procedures
The Internet station(s) will be available on a first-come, first-served basis.
There may be 15 and 60 minute stations. Users may sign-up for only one session at a timeand may not sign-up for additional time until they have completed their session.
Users can have no more than 3 hours per day per person.
Misuse of the computer will result in the loss of computer privileges.
Users may not:
Alter or damage software, change configurations or settings, or attempt unauthorized entry into any computer system.
Install any software or damage any library equipment.
Send harassing messages, or harass others.
Violate copyright laws or software licensing agreements.
Violate other users' right to privacy or interfere with others' accessing and viewing material.
Engage in any activity which is disruptive to other library users.
Violate Federal, State, or local laws or regulations.
Display any picture, or image of a person, or image of a person, or portion of a human body that depicts nudity, sexual conduct or other image prohibited by ORS 167.080. Our terminals are visible to minors.
7176