Main Content
Oak Lodge and Gladstone Public Libraries will be closed on Monday, Sept. 5 in observance of Labor Day (bookdrops will remain open)
Gladstone and Oak Lodge Public Libraries are operated by Clackamas County
Visit LINCC for information on additional public libraries within Clackamas County.
Welcome back to your libraries!
The Gladstone and Oak Lodge Public Libraries are fully open for browsing; holds pickup; printing/copying/scanning; study room use; reference services; computer use (up to three hours per session); and Seeds for Sharing garden seed checkouts.
READy Resources

Visit our Just for Kids page for Storytimes, BookFlix youth eBooks, StoryWalk®, and more fun stories, games and activities for the young (and young at heart)!
With our MobilePrint Service™ from PrinterOn, you can use your personal computer or mobile device to print from anywhere. Simply submit your files, receive confirmation, then come to the library during open hours to release and print your documents using your email address. Standard fees apply.
Printing price per page:
10¢ black & white (single or double-sided)
50¢ color (single or double-sided)
We allow LINCC patrons a 50¢ printing credit per day
This free service helps patrons who can't visit a library in person receive and return library materials through the mail. Applicants must be eligible for a LINCC library card and have a mailing address in Clackamas County. Once approved, library items are checked out and mailed to you in green canvas bags along with a postage-paid return label and instructions for requesting additional items.
To apply, complete and submit this form to:
Oak Lodge Public Library
16201 SE McLoughlin Blvd.,
Oak Grove OR 97267
Email: oaklodge@lincc.org
Voicemail: 503-650-3187
Want to take advantage of our online resources, but don't have a valid LINCC library card? Clackamas County residents age 13 and over can apply for an eCard that can be used until you can visit a library in person and convert it to a full-use card.
Readers' Advisory and Bundles
Want to binge watch a TV series? Read the Harry Potter series in order to your grandkids? Get lost in Romance paperbacks? Let our Librarians help choose a bundle of books or movies customized for what you want and when you want it! Contact either library by email or phone to speak to a Librarian:
Gladstone Public Library
gladstone@lincc.org
503-655-8540
Online form
Oak Lodge Public Library
oaklodge@lincc.org
503-655-8543
Online form
Thousands of popular eBooks and eAudiobooks for all ages and all types of devices and computers (including Kindle format) through Overdrive / Library2Go / Libby); which allows six holds and six checkouts for up to 21 days!
Effective Dec. 1, 2019 Clackamas County will operate both the Oak Lodge and Gladstone Public Libraries.
Learn more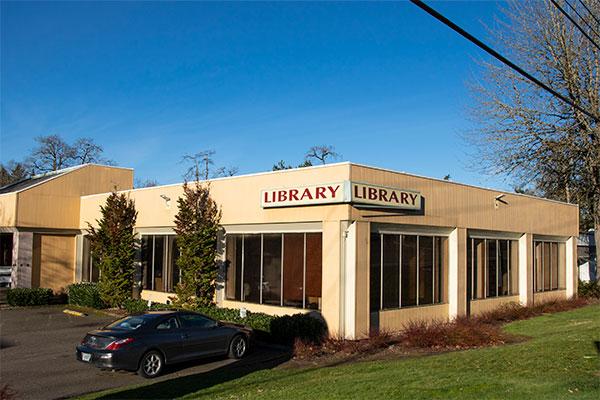 Oak Lodge Public Library
16201 SE McLoughlin Blvd.
Oak Grove, OR 97267
503-655-8543
oaklodge@lincc.org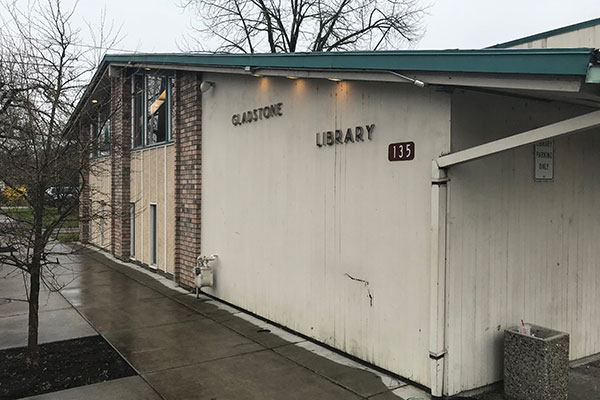 Gladstone Public Library
135 E Dartmouth Street
Gladstone, OR 97027
503-655-8540
gladstone@lincc.org
Library Cards and Accounts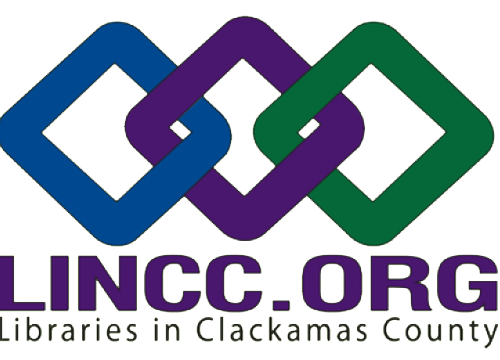 Libraries in Clackamas County (LINCC) provides services to the 13 member libraries within the Library District of Clackamas County
To get a library card, bring an official ID and proof of address to any LINCC Library Location. Residents of Clackamas, Multnomah, Washington, and Hood River County Library Districts, Camas, or the Fort Vancouver Regional Library District are eligible for a free library card for use at any LINCC library. Out of district residents can get a card for an annual fee.
Checking Out Materials
Loan Periods
| | |
| --- | --- |
| Most items | 28 days |
| Lucky Day items, new adult fiction books, magazines, DVDs, BluRays, video games and equipment | 14 days |
Renewals
Most items can be renewed online, by phone using Telecirc at 503-659-8634, in person, or by calling your local library during business hours.
Fines
| | Daily Fee | Maximum Fee (Adult) | Maximum Fee (Child) |
| --- | --- | --- | --- |
| Most items | 10¢ | $3 | $1 |
| DVDs and Blu-rays | 25¢ | $5 | $3 |
| Video games | 25¢ | $5 | $5 |
| Equipment | $1 | Item Replacement Cost | Item Replacement Cost |
Reservations
Members with current library cards can reserve a lot more than books. Reserve community rooms for meetings as well as a limited number of free passes to cultural points of interest throughout the county.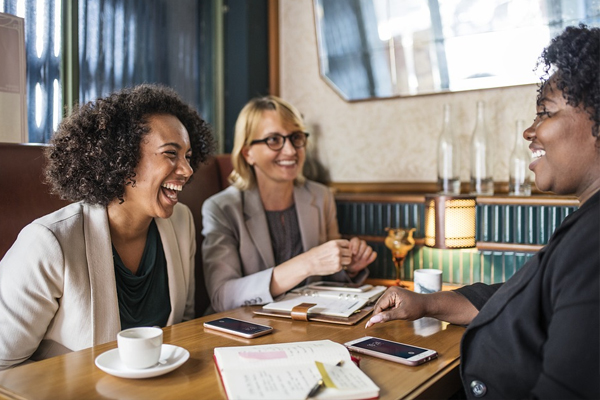 The Oak Lodge Public Library has a meeting room that groups can reserve for non-commercial purposes at no charge.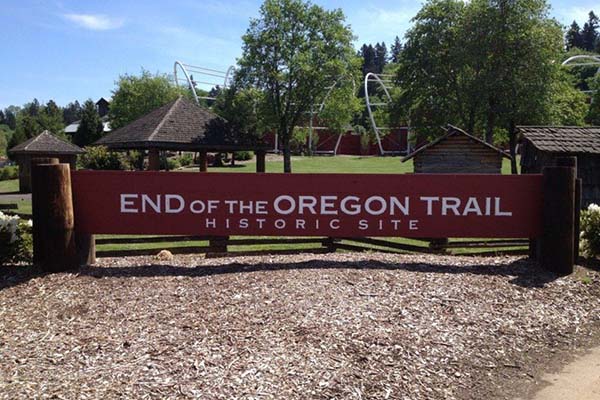 There is one pass per venue available for many local venues such as the Pittock Mansion, Evergreen Aviation and Space Museum.