Opioids are a class of drugs that reduce feelings of pain. There are prescription opioids like Oxycodone and Vicodin that doctors prescribe to treat severe pain. Heroin and illegally-made fentanyl are illegal opioids. While prescription opioids have been used as painkillers, they have great potential for misuse.
Drug overdose is a nationwide crisis. Overdose deaths from opioids, including prescription opioids and heroin, have increased more than five times since 1999. An average of 115 Americans die every day from an opioid overdose. Many of these deaths are preventable.
Harm Reduction
Naloxone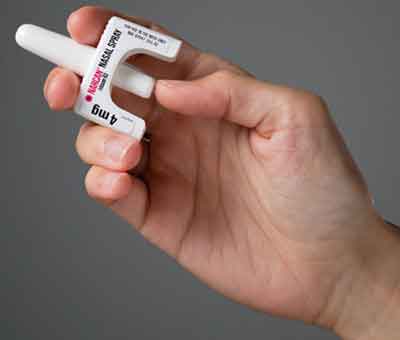 Naloxone is a lifesaving drug that can reverse the effects of an opioid overdose when administered in time. Pharmacists in Oregon can now prescribe Naloxone, find a pharmacy that distributes naloxone.
Syringe Exchange
Syringe exchange is a proven, effective way to reduce HIV and hepatitis C transmission. Learn more about services offered in Clackamas County.
Prescription Drug Disposal and Storage
Sharing or saving medications is a bad idea. Over 80% of misused prescriptions are obtained from someone other than a doctor. People most commonly report they got drugs from a friend or family member.
54766
Store as directed in the original containers the medications come in
Lock medications in a safe and secure cabinet or drawer
Monitor medications and always know how much you should have at any given time
Properly dispose of any unused medications
54766
Medications should not be flushed down the toilet or drain because they can contaminate the local water supply. We have several drug take-back sites in our county to use.
If you are unable to use a disposal site, mix medications into undesirable waste, such as kitty litter, and throw it away. Make sure to remove identifiable patient information from labels before throwing away the medication containers. 
54766
Other Resources
Help is available if you know someone struggling with addiction: